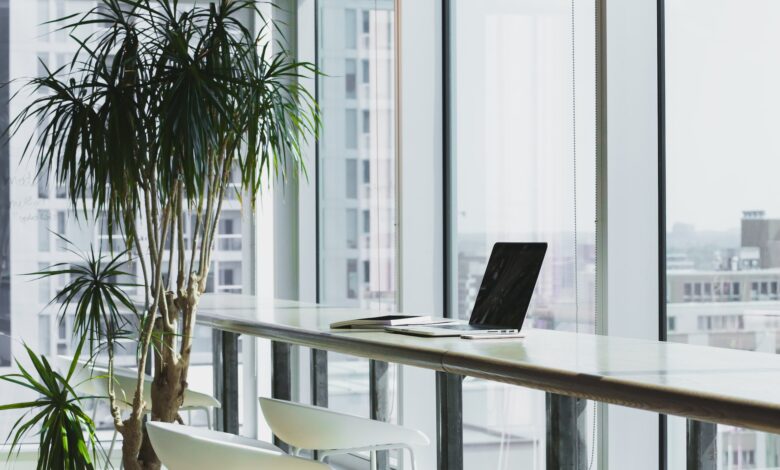 Since the Covid pandemic we have seen a massive shift in how people and organisations work. With hybrid working becoming more and more popular, there's been an increase in co-working spaces in Liverpool. However, deciding on a co-working space can be tough. Which ones have the best location, facilities and working environments? Let's find out!
Co-working space essentials
Firstly, it's worth bearing in mind what kind of facilities and equipment you'll need access to. A coworking space usually has all the required equipment and things necessary for office work. They can include reliable internet connectivity and printing facilities, a convenient location, a supply of coffee, tea, and cookies, and more.
In case your chosen coworking space does not have a fax machine, there's no need to worry. To solve this problem, you can simply install a special app to send fax from your device. There are a number of applications with the assistance of which you can both deliver and obtain fax from iPhone and Android devices. The faxing process becomes easier and it can entirely replace the need for a fax machine at all.

If you intend to find co-working spaces in Liverpool, we've compiled this handy guide to save you time searching. Here's our top ten co-working spaces in the city.
Best co-working spaces in Liverpool
1. Basecamp Liverpool
Basecamp is located in the heart of Liverpool's creative district in the Baltic Triangle. You'll get your own dedicated desk, fast internet and access to meeting rooms. Plus, you'll be surrounded by other creative people so you might even be able to collaborate, using your skills and experience to help people who can do the same for you in return.
2. DoES
DoES is great for its flexibility as you can book a desk whenever you need to without having to have a contract, so this helps to keep your freelancer costs down. They even offer you your first day for free!
3. The Tapestry
The Tapestry is located at the heart of the Fabric District of Liverpool. This is the working space of your dreams for fashion startups. The building was previously a clothing factory, but nowadays the Tapestry is considered one of the best creative communal working spaces with great facilities.
4. CoWorkz
CoWorkz offers a number of coworking spaces throughout the UK and the Liverpool co-working space offers great flexibility so you can decide what kind of contract you need, for hours per week or month.
5. Avenue HQ – Mann Island
Avenue HQ at Mann Island is a great central workspace and is suitable for individuals as well as both large and small businesses. Also, it's the best co-working space for dog owners as it allows employees to bring their furry friends to work with them.
6. Regus
This workplace is located in the business district of Liverpool. It's a stylish office space that creatives and freelancers love.
7. Elevator Studios
This massive converted warehouse in the Baltic Triangle is regarded as one of the best places to work in Liverpool. With the famous Elevator Music Studio located here too, you never know who you might bump into.
8. Clockwise
If you are looking for a calm and convenient workplace, Clockwise is ideal. Located at the heart of the Albert Dock, you can't beat this stunning location. Of course they offer high-speed internet as well as breakout areas and kitchenettes, meeting rooms and event spaces. There's also bike storage and a dedicated office support team on hand to help you with any issues.
9. Spaces Ropewalks
Spaces is located in the very cool Tea Factory building in Liverpool city centre. This co-working hub has open-plan interiors to its redeveloped warehouse exterior and it is fully accessible for wheelchair users. You have 24/7, 365 days a year access to your office and with flexible contracts to suit your needs it's a really handy co-working space.
10. Avenue HQ – St Paul's Square
Avenue HQ St Paul's Square is considered a favourite for entrepreneurs and freelancers. With a convenient location, great meeting rooms, and flexible contracts it's not hard to see why it's so popular.
Conclusion
With this guide to the best co-working spaces in Liverpool we hope you've found an option that suits you perfectly. Now all you need to do it get down to work.