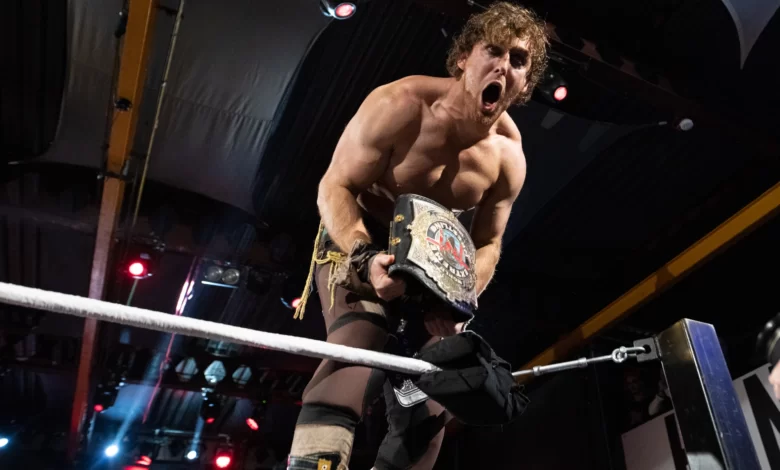 TNT Extreme Wrestling will be back in Liverpool on 17 June for a huge day of professional wrestling as the company brings their shows "High Voltage" and "Going Off Big Time" to the Hangar34 music venue in the heart of Liverpool's Baltic Triangle.
Both shows are set to feature a series of exciting bouts and recognised international talent including American star Jordan Oliver, known for his work in Game Changer Wrestling. The event will take place from 2pm to 10:30pm and will feature both shows spread across the day.
"High Voltage", which is aimed at family audiences and part of TNT's IGNition series of shows, will feature talents such as Leon Slater, RPD, and Lucy Sky. Ex-boxer Ryan "RPD" Davies is set to defend his IGNition Championship against Scottish star BT Gunn, while a tournament kicks off to crown the first IGNition Women's Champion. The show will take place in the early afternoon from 2:30pm to 5pm.
Meanwhile, in the evening, "Going Off Big Time" goes live and will be appropriate for persons aged 18 and over only. Scheduled bouts include Charles Crowley defending his TNT World Championship against Leon Slater, Alexxis Falcon taking on Session Moth Martina, and Clint Margera facing Big Joe for the Extreme Division title.
The company is hot on the heels of their last show in which they brought established LGBTQ+ brand "Effy's Big Gay Brunch" to the UK to a capacity crowd during Eurovision weekend. The event was attended by fans from around the world.
"We're really pleased with the momentum we've built and continued to build," said Jay Apter, TNT owner. "We're proud to be Scouse and us being able to not just put on great wrestling shows for a variety of audiences, but bring people to Liverpool is truly amazing."
"All I'm saying is, wrestling fan or not, don't miss out on what we're doing."
Tickets for both "High Voltage" and "Going Off Big Time"  are available now on Skiddle and Ringside World. "High Voltage" prices start at £15 while "Going Off Big Time" tickets start at £25. Reduced price tickets to both shows are available here.
TNT Extreme Wrestling was founded in 2015 and was created by Jay Apter. The company started life by promoting professional wrestling shows to mature fans and has since expanded to family-friendly shows and international pay-per-views.