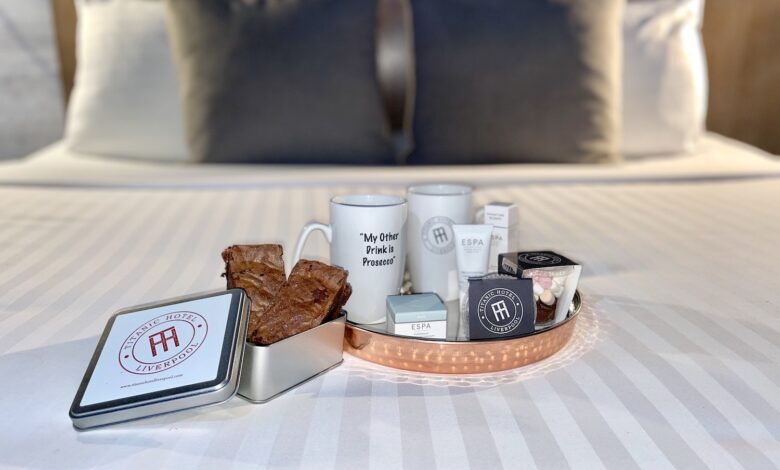 Review
Titanic Hotel Liverpool Launches Luxury Enhancement Packages And Summer Menu
Titanic Hotel Liverpool has launched two new additions for visitors looking to make their stay at the historic venue extra special, including seven Enhancement Packages and a new summer menu in Stanley's Bar and Grill.
Available to purchase from www.titanichotelliverpool.com alongside gift vouchers, guests can choose from a variety of in-room packages suited to every occasion. Prices range from £15 to £125, with treats including delicate rose petals laid on the bed, a soothing ESPA Bath & Body oil collection box for the ultimate pamper evening and a chilled bottle of Lanson Champagne with two glasses ready and waiting to be enjoyed.
Guests can visit Titanic Hotel's onsite restaurant, Stanley's Bar and Grill for a lunchtime light bite or evening meal. Guests booked as part of the Titanic Dinner, Bed and Breakfast, as well as larger groups, are able to choose from its new summer Docker's menu. Diners can watch the culinary talent unfold through its theatre kitchen as the new dishes, featuring refreshing flavours and summery scents, are prepared. Choose from a tomato and mozzarella salad drizzled with basil pesto and balsamic glaze for a light starter, spinach and ricotta tortellone served with a cream sauce for the main event and a sweet pina colada tort topped with mango coulis and coconut ice cream as a faultless finishing touch.
Throughout summer, Stanley's Bar and Grill are also offering guests the choice of a White Star Afternoon Tea, served on the finest Villeroy and Boch crockery. Available Monday to Sunday, with pre-booking essential, the White Star Afternoon Tea features a delicate selection of freshly made finger sandwiches, delectable desserts for those with a sweet tooth and a glass of Lanson Brut or Rosé Champagne.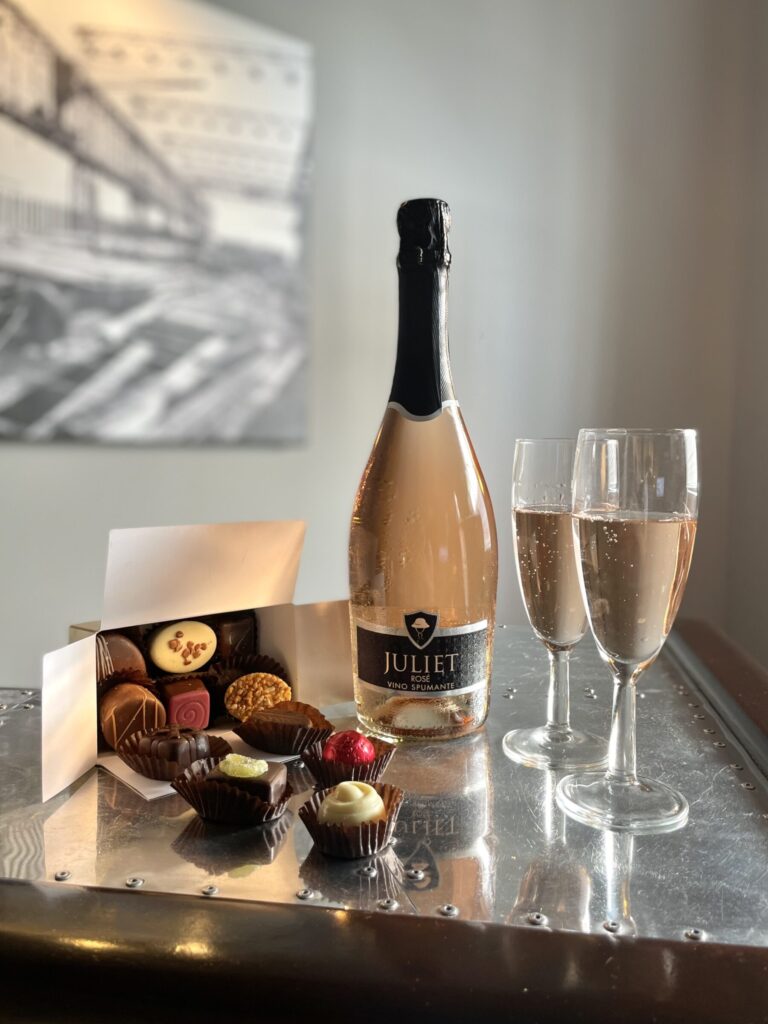 A full list of Enhancement Packages can be found below:
1848 Hartley Beginnings – £15
A box of luxury chocolates
Rose petals
1911 Launch the Vessel – £30
A bottle of house wine (choose from red, white or rose)
A box of luxury chocolates
1912 The Maiden Voyage – £35
A bottle of Juliet Rose Prosecco
A box of luxury chocolates
Petals and Prosecco – £40
A bottle of Romeo Prosecco
Rose petals
A box of luxury chocolates
Titanic Snooze – £50 (for two people)
Titanic-branded mug
Luxury hot chocolate pots with marshmallows
Handmade double chocolate brownie in a branded keepsake tin
ESPA Sleep Kit in a drawstring linen bag
Champagne and Petals – £80
A bottle of Lanson Brut Champagne
Rose petals
A box of luxury chocolates
Titanic Deluxe – £125
A bottle of Lanson Rose Champagne
ESPA Bath & Body oil set
A box of luxury chocolates
Rose petals
For more information visit www.titanichotelliverpool.com