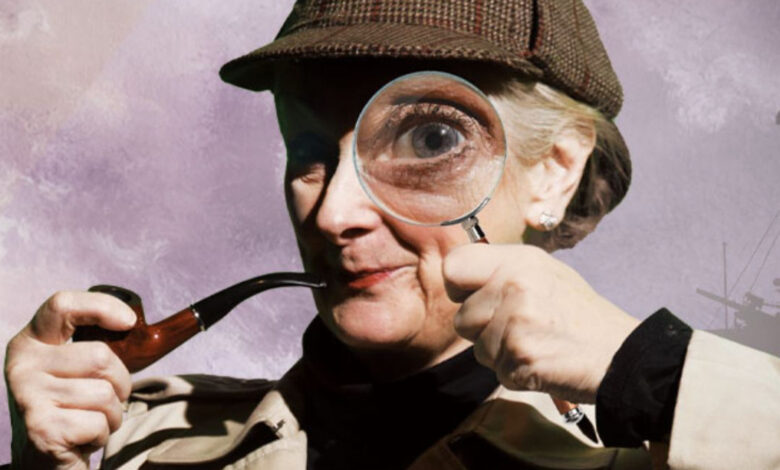 Join the Royal Court Theatre, Liverpool for the Longest Running Scouse Murder Mystery, Thriller, Comedy, as The Scousetrap arrives from 23 September – 29 October.
Liverpool, 1940. The Germans have turned their focus on the biggest port in the country and surely it is only a matter of time before their bombs land on the Royal Navy's Command Centre. The only thing that has kept Liverpool safe until now is that Adolf Hitler used to live in the city and is still scared of his old landlady. And they haven't found the Command Centre…yet! 
Lord Street, philandering eccentric First Lord of the Admiralty, needs to maintain the war effort by rooting out any German spies, but he can't do it on his own. The question is – who can help? The answer is to call in the ciy's greatest private detective, Miss Inga Marble.
Marble's reputation as a maverick gumshoe is unequalled in polite society. Or impolite society to be honest. But how will her unorthodox approach fare in this most complex of mysteries? Will she unmask the murderer before the interval or are the rest of the cast toast?
Join the Royal Court as we uncover a sinister plot being hatched on home soil. The plans to bomb the city are reaching fever pitch and time is running out for everyone. Will the dastardly Germans succeed or is Marble on a roll? The future of the city is in her hands.
The Scousetrap
23 September – 29 October 2022
Age advisory 14+
Book tickets