The Invisible Wind Factory is the Kazimier's 'vision of a cultural theme park from the future'. Situated on Regent Road in the North Docks, the warehouses will be a space for bespoke large scale performances.
A 'cultural themepark' feels like an appropriate way to summarise the night we experienced on Wednesday. Not quite knowing what was in store for the night we waited patiently outside the large warehouse before the door swung open and we were ushered inside.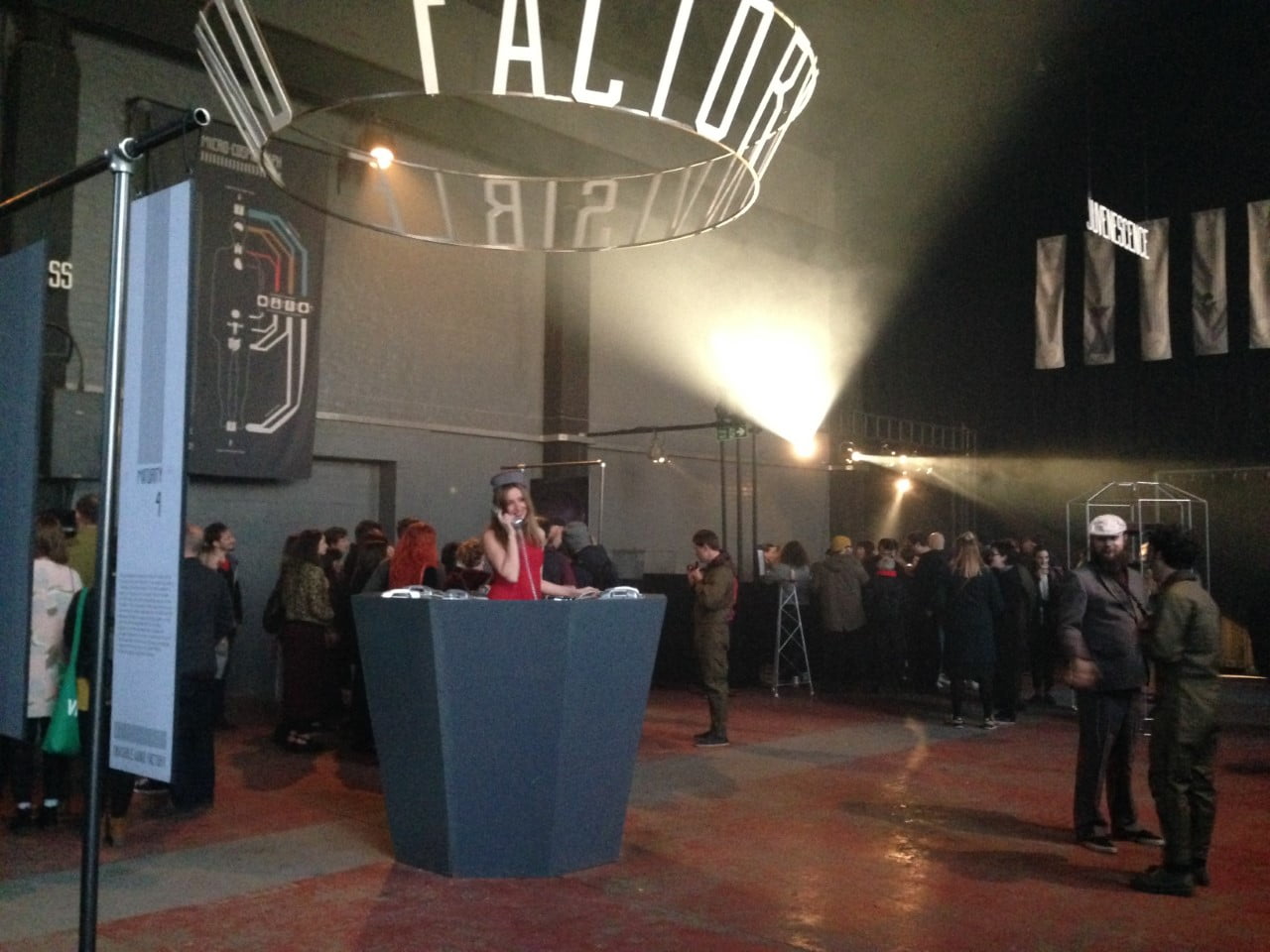 Once inside we realised we were to leave reality at the door, as we were met by our tour guide for the evening, dressed in a green boiler suit she lead us into a museum like space to explain the history behind the concept of Invisible Wind & Eternal Energy. She talked us through the history and significance of Invisible Wind as a powerful force which flows through the building and those in it. We were then allowed to roam the exhibition and take in the detail with which the Kazimier team had put into it.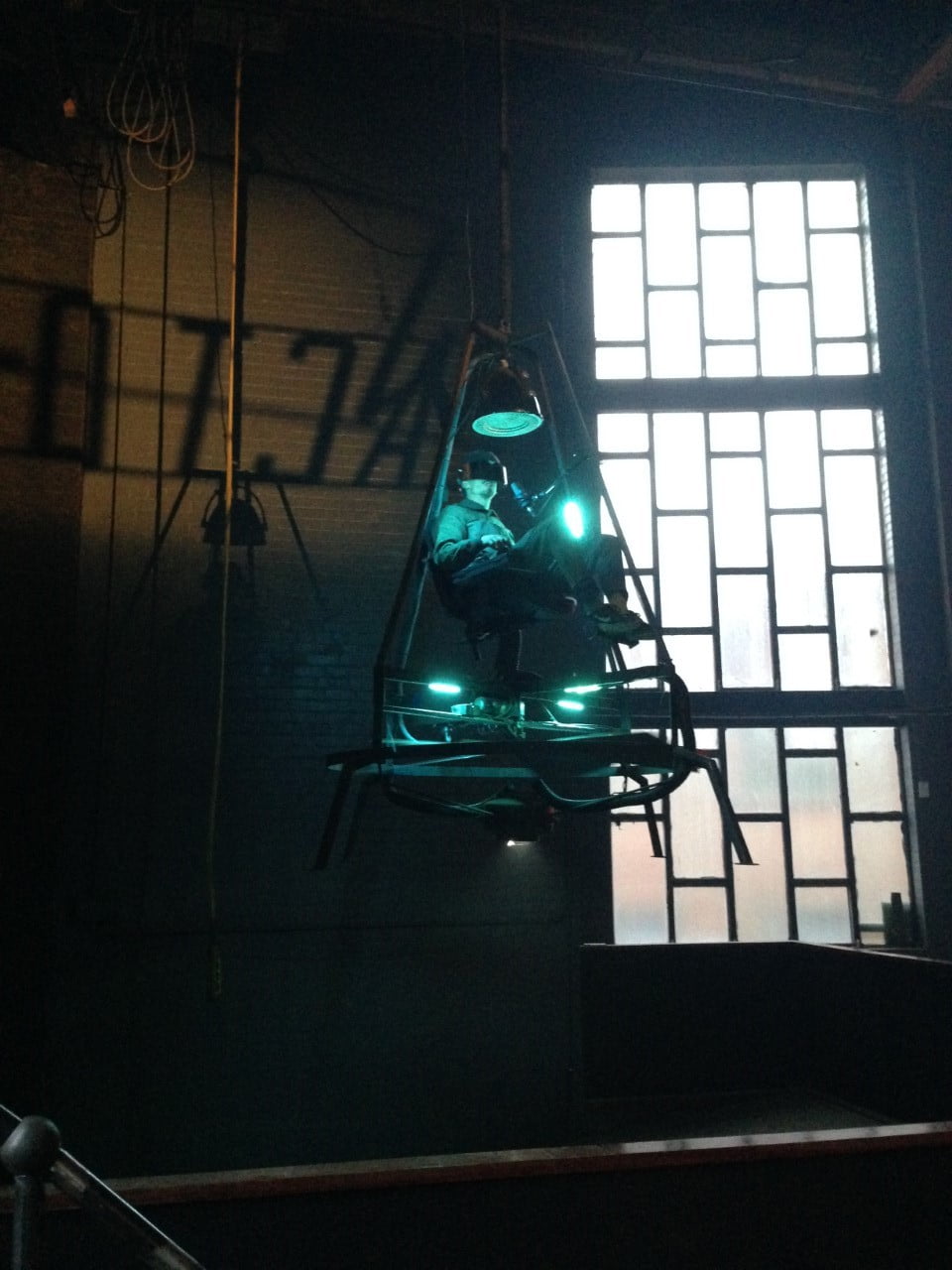 The excitement then builds to what lies beyond the black curtain in the performance space; 'Omphalos'.  After a short wait and a drink at the bar we are led into the room and sat around the perimeter with the performance space in the middle. We don't want to give away too much about the performance for those who are going to see it but it's a treat for the senses. You almost feel like you're about to join a cult and the musical performance that follows only adds to that feeling.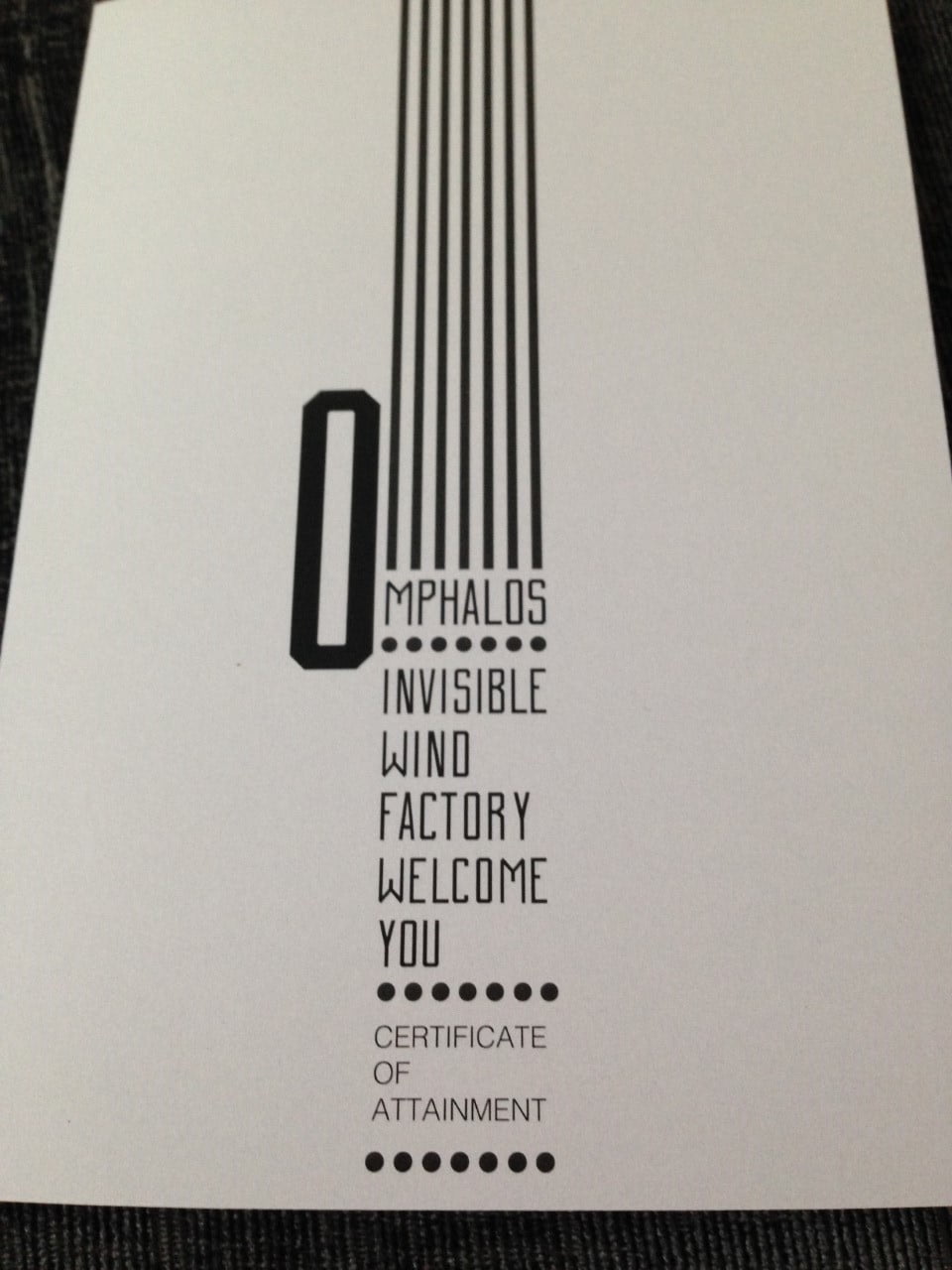 As Dick Warner the Scientific Director of The IWF puts it, you may not have understood what you have just witnessed inside 'Omphalos' but it has left its mark on you.
It's a fitting launch piece for a venue which promises to bring a special energy through its future music performances (Parquet Courts play here next month), art exhibitions and more exciting performance art pieces like this. The future looks bright for The Invisible Wind Factory.
For more information visit the Invisible Wind Factory Facebook page here.