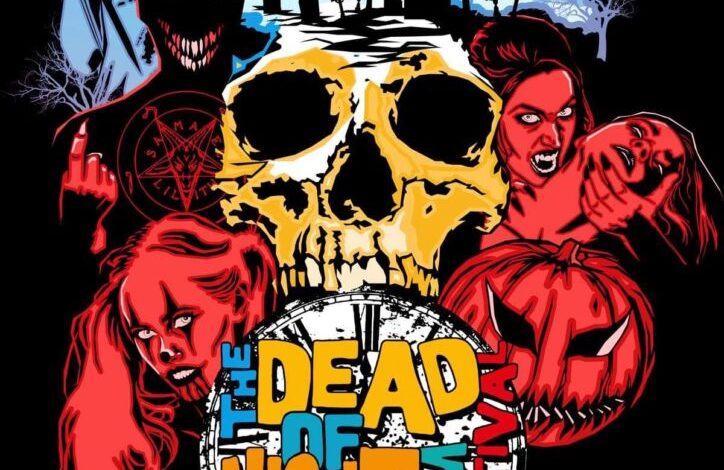 The Dead of Night Film Festival is returning for its third year bringing new independent horror short and feature films to the genre loving public of Liverpool. This is a festival made for horror fans by horror fans as a collaboration between Two-Headed Snake Entertainment and The Liverpool Horror Club.
The festival will screen 10 short and 6 feature films within the horror genre bracket, there will also be special guests and a whole lot of horrific fun over this two day extravaganza on Saturday 12th & Sunday 13th October.
Over the past two years they've screened some of the best independent horror titles from all over the world, Dead Shack, Night of Something Strange, Death Metal, Circus of the Dead, Who's Watching Oliver, DeamonRunner, Sequence Break, Borley Rectory, The Corpse Series, Book of Monsters, An Eldritch Place, Await Further Instructions, Lifechanger, We Summoned a Demon and so many more.
And this year there will be even more EPIC independent horror!!! Here's the first wave announcement:
Features
Rabid [dir. Jen Soska, Sylvia Soska]
The Furies [dir. Tony D'Aquino]
Shorts
Chain [dir. Christopher Reith]
Playtime's Over [dir. Tony Reames]
The Third Hand[dir. Yonatan Weisberg]
Z-Goat: The First Bleat [dir. Julien Jauniaux]
The full programme for The Dead of Night Film Festival goes live on the 28th September. This festival is a must for all horror film fans and takes place in the amazing creative space at Make, North Docks.
The Dead of Night Film Festival
An Independent Horror Film Festival
12th and 13th October 2019
@Make. Studios, North Docks, Liverpool