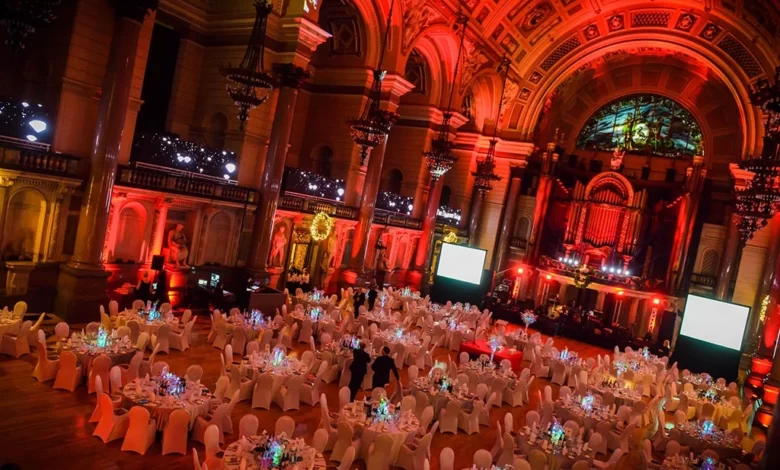 The Art School has been selected to serve 350 guests during one of the world's most prestigious annual art awards – The Turner Prize – which this December takes place at St George's Hall on Wednesday 7 December.
Following on from an incredibly busy last 12 months which includes cooking for the G7 delegation last December, recreating The Art School at The Grand National and launching the Bar du Vin at Martins Bank Building during the inaugural Taste Liverpool. Drink Bordeaux, Chef Patron Paul Askew and his team already have considerable pedigree in bespoke dining on location. Catering for such a large number of guests to their renown fine-dining standards will take The Art School's reputation to a whole new level during what is taking shape to be a thriving festive season in December.
Paul explains: "We are all thrilled to have the honour to cater for The Turner Prize in Liverpool and I would like to thank everyone involved at Tate Liverpool for involving us. 350 covers at St George's Hall is another major event for us, so a lot of planning has already gone into delivering our standard of fine dining for all of these guests following on from the large-scale events we have recently been involved with. It's fantastic to be part of what is arguably the biggest award in the art world taking place here in the city. To have such a prestigious ceremony on our doorstep is of course brilliant for Liverpool and the city region too, and something to all be proud of. 2022 has been a better year as the hospitality industry recovers from two very challenging years but there is still a long way to go. For the wider arts and culture calendar in Liverpool, it's been great to see many stellar events from River of Light and Made of Stars to the World Gymnastics and Eurovision next year. And of course our Christmas season is about to start which we are all very excited for at Sugnall Street and also at Barnacle too, of which I am one of the founding chefs up in Duke Street Market's mezzanine."
The Turner Prize will bring together many of the world's leading artists, art critics, wider media and their guests to Liverpool. The prize is awarded to a British artist for an outstanding exhibition or other presentation of their work in the preceding year as determined by a jury. The Turner Prize 2022, with work by the four nominated artists – Heather Phillipson, Ingrid Pollard, Veronica Ryan and Sin Wai Kin – is currently on show at Tate Liverpool until 19 March 2023.
For more information about the Art School visit https://theartschoolrestaurant.co.uk/