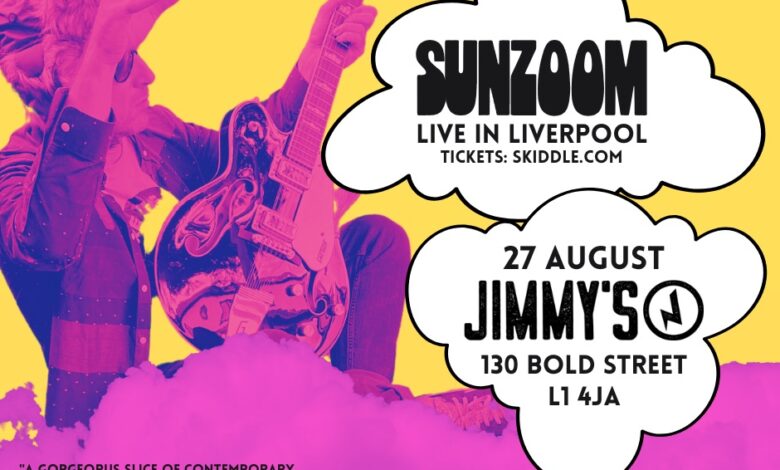 Sunzoom will be playing their self-titled debut album in full at Jimmy's Liverpool on Saturday 27 August, with support from Reid Anderson.
Discovered by Andy Crofts (Paul Weller/The Moons) in 2021, Sunzoom recorded an entire album during lockdown through a single microphone in the kitchen of his house. The album was completed at Ark recording studios with Michael Head producer Steve Powell. The culmination is the debut album released May 2022.
Every Friday during lockdown, Sunzoom recorded and released a favourite track as a cover version with accompanying video – a selection of these tracks have been released as the EP The Other Side of The Sun…NOW! Moving well into 2022 Sunzoom has signed to Andy's Colorama Records label and the Debut LP was released on 6 May.
Reid Anderson is a singer-songwriter and actor from Liverpool. He writes dark, mesmerising, sweeping sounds; lyrical vessels, reminiscent of sea shanties, traveller's songs and folk myth. Imagine The Wicker Man soundtrack written by Nick Cave, or an episode of The Twilight Zone soundtracked by Leonard Cohen and Johnny Cash.
Get tickets for Sunzoom's Album Launch gig via Skiddle.
Follow Sunzoom on Facebook, Twitter and Instagram for updates.