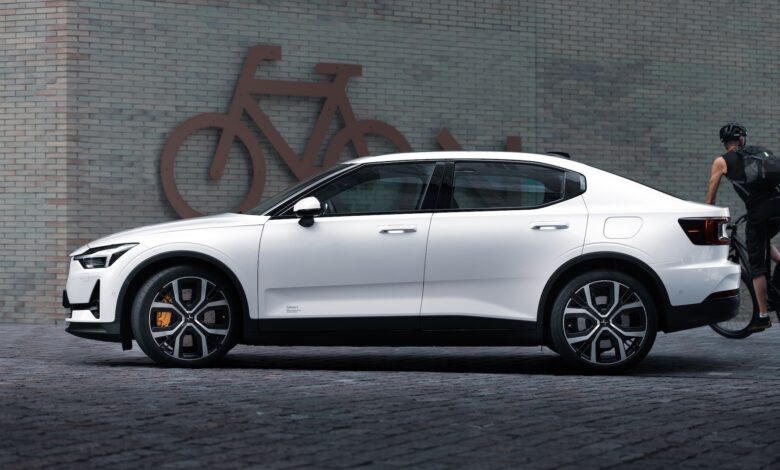 Other
The Sizzling Summer Benefits of an Electric Car Subscription
As summer approaches, the relevance of electric car subscriptions becomes increasingly apparent.
Summer demands mobility and flexibility that an EV subscription can provide effortlessly in the season of road trips, family vacations, and outdoor adventures.
So, you've been contemplating a more sustainable, flexible, and cost-effective transportation solution. In that case, this article will explain the benefits of subscribing to an EV and how to find the right provider.
Why care about car subscriptions in the summer?
With its longer days and generally favourable weather conditions, summer brings unique opportunities for travel and exploration. As we embrace this season of adventure and relaxation, subscribing to an electric car can provide unparalleled flexibility, comfort, and sustainability. You may also need more time to be ready to commit to buying your first car!
The Unique Advantages of Subscribing in Summer
With their silent operation and zero emissions, electric vehicles make for an excellent choice for summer drives and trips. But why is subscribing particularly beneficial during this season?
1. Flexibility for Road Trips and Vacations
The flexibility to switch vehicles as per the occasion is one of the significant advantages of a subscription. Planning a weekend getaway or a long-distance road trip? You can opt for a model with a longer range. Need extra cargo space for camping gear? Switch to a larger, roomy model.
2. Optimal EV Performance
Electric vehicles generally deliver better performance in warmer weather. Batteries discharge more efficiently, increasing range and better overall vehicle performance.
3. Experience the Latest EV Models
With the trend of new EV launches typically coinciding with the summer season, subscribing can allow you to experience the latest models packed with advanced features.
4. Less Maintenance Hassle
Summer can be demanding for traditional ICE cars. However, EVs tend to be more reliable. And even if you encounter a maintenance issue, your subscription generally covers any repairs required.
Benefits of Subscribing to an Electric Car this Summer
1. Fuel Savings
Petrol and diesel prices are still high (although they have fallen slightly in recent months), so electric vehicles could offer significant savings. Charging your EV at home or charging stations can cost a fraction of the amount spent on traditional fuel.
2. Eco-friendly Driving
Every mile driven in an electric car is a green mile. Lower carbon emissions contribute to cleaner air and a healthier environment – a fitting choice for the vibrant summer season.
3. The Ability to Swap Cars
The ability to change cars to suit your current needs is a tremendous advantage of subscriptions. Whether a convertible for a sunny day drive or an SUV for a family trip, subscriptions offer the flexibility to match your summer lifestyle.
4. No Long-Term Commitments
Car subscriptions usually operate month-to-month, freeing you from long-term financial commitments. You can enjoy an EV for the summer months and easily switch or opt-out afterwards.
5. Convenient Maintenance and Charging Solutions
Most electric car subscriptions include maintenance, eliminating any concerns about upkeep. Some providers also offer free public charging (visit CarSloth.com to find out who) or access to extensive charging networks, making it easier to keep your vehicle powered up.
6. Latest Features in EVs
Subscriptions often offer the newest models, allowing you to enjoy the latest EV technology and features, from advanced infotainment systems to energy-efficient air conditioning.
7. Improved Summer Driving Experience
Modern EVs have features that enhance your summer driving experiences, such as panoramic sunroofs and ambient lighting.
8. Advanced Tech and Security Measures
Enjoy peace of mind with advanced safety technologies like autonomous driving features, collision avoidance systems, and camp mode, typically found in newer EV models.
9. Hassle-free Long Summer Trips
Electric car subscriptions remove the common concerns associated with long trips, such as wear-and-tear costs or mileage limits.
10. Subscriptions Often Include Roadside Assistance
Most subscriptions come with 24/7 roadside assistance, providing peace of mind for those summer road trips and vacations.
Tips for Choosing the Right Electric Car Subscription
As we have explored, subscribing to an EV this summer can offer numerous advantages. However, to ensure you make the most of your subscription, here are some key factors to consider and some top providers in the UK.
Model: Choose a model that suits your needs. Consider range, charging speed, passenger capacity, and cargo space, especially if you're planning long summer trips or have a large family.
Price: Subscription costs can vary significantly depending on the vehicle model, the subscription period, and the included services. Make sure to compare prices from different providers and consider the value offered for the price.
Terms: Look for the flexibility to change or cancel the subscription, especially if you're only looking for a vehicle for the summer months. Check also for any mileage limitations, out-of-state usage rules, and what maintenance and repairs are covered.
You can also use CarSloth.com to compare subscriptions cars in Liverpool and to find a subscription provider that fits your budget.
Reviewing the Contract and Terms of Service
Before signing up for a subscription, it's crucial to read the contract and terms of service carefully.
Understand what's included: Check what services are included in your monthly fee. Does it cover insurance, how much mileage comes as standard, what is the notice period, and are charging costs included?
Check for additional fees: Are there any delivery charges, cancellation fees, or penalties for exceeding the mileage limit or damaging the vehicle?
Know your obligations: What are your responsibilities regarding vehicle care, charging, and reporting any issues or damages?
Remember, the goal is to choose a subscription that aligns with your lifestyle and needs while offering the best value. With careful consideration, your summer can be filled with enjoyable electric drives, contributing to a greener future.