Tickets are now on sale for next year's Sound City + conference, which will take place onFriday 4th May across Liverpool city centre's Baltic Triangle.
The Sound City + conference is the destination business event of the North for music and the arts, and will be a pre-cursor to 2018's Liverpool Sound City festival.
In celebration of Sound City's move to the Baltic Triangle, Early Birds can get conference only tickets for the discounted rate of £20, and conference and festival tickets for £70 for a limited time only.
Also, for the first time, attendees will be able to influence the Sound City + programme, by having their say on what should be covered at the 2018 conference via an online survey, which can be found here.
Sound City Conference Director Jo Whitty said: "Sound City has become one of the most important fixtures on the music industry calendar. With the Sound City festival providing a great platform for emerging talent, the Sound City + conference provides the perfect run-up, bringing together executives from all over the world to network, conduct business and debate the important issues facing the industry today."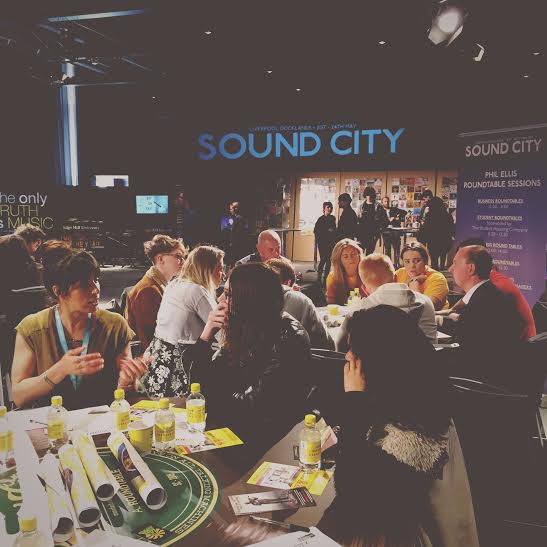 "For 2018, we're giving Sound City attendees the chance to have a direct influence on the conference's discussion points as part of our continued drive to offer the most engaging and relevant programme possible. Our ticket prices represent incredible value for money because we're keen to champion both new artists and executives in the music industry – with a particular focus on the UK's business in the North. We value their contribution as much as the established names that attend Sound City each year and want to make sure they have access to our programme early on in their careers."
Over the past 10 years, Sound City + conference events have been responsible for generating in excess of £25 million for the UK music business economy both on B2B and B2C initiatives.
The 2018 programme will aim to build upon this success and bring an even deeper and wider business experience to the city. Meanwhile, the first Sound City festival artist line-up announcement is coming very soon.
Get tickets for Sound City + here.