A brand new music festival burst onto the Liverpool scene last month with the inaugural Shout About It Live taking place at Baltic Triangle venue District.
Shout About It Live is a festival that combines music photography and live music brought to you by local music photographer Georgia Flynn, who was out to prove that music photography is an integral part of the music scene. The two day event featured performances by The Cheap Thrills, Sly Antics, Big Fat Astronauts, Black Mountain Lights, Eleanor Nelly, Natalie McCool and many more. Alongside the live music, there were exhibitions from music photographers, not only from around the UK but from around the globe, with one photographer travelling all the way from Australia for the event.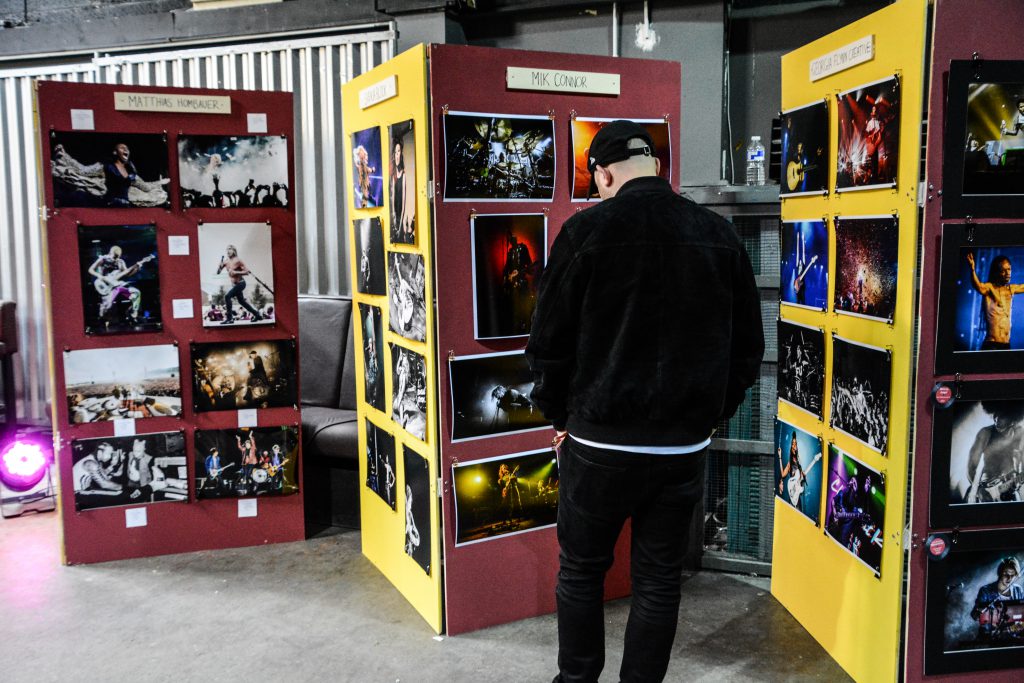 Day one showcased some of the finest up and coming artists and bands with the likes of upbeat pop act Wildfires, who show hints of Haim in their musical style. Relative newcomers Brothers of Mine continued the feel-good theme with catchy tracks that proved to us that they are definitely ones to watch over the next 12 months. Riviera and Marc Kenny helped warm the crowd up before The Buffalo Riot hit the stage. Their live set never disappoints and once again they proved they are a rock solid band who know how to own the stage. Motherhood and Big Fat Astronauts also provided enthralling live sets each with their own unique stage presence. From the acts we has seen at this point we were impressed with the diversity in the line up.
There was then a short break from the music when festival founder Georgia took to the stage for a live Photographer Panel Talk. Many UK metropolitan festivals now incorporate panel talks and networking events into their events schedule and it is a concept that can surely only benefit the industry, so to see even a small festival, in its first year doing this was really impressive and certainly suggests that Shout About It Live intentions are to make this into a bigger festival in the near future.
Natalie McCool was up next and she did a stellar job of drawing the crowds attention to the stage. A lively crowd was silenced by the Natalie's impressive vocal range. The Cheap Thrills performed our favourite set of the day with their energetic indie pop. They were hard to follow but that task was left to Sly Antics with their hard hitting rock-pop and then the night took a turn with dance beats courtesy of Luca and Zach Tellett.
Day two was a chilled out affair as it focused on acoustic acts. The early afternoon saw performances from Diamonds In The Dark, Mike West and Matthew McClure. Liverpool Noise favourite's Black Mountain Lights performed and beautiful folk-acoustic set and were followed by Canadian-based Amanda Lowe who had flown over especially for the festival. Merseyrail Sound Station winner Astles performed to his usual impeccable best. Silent Cities and Eleanor Nelly capped off what was a musical feast of a weekend.
The best thing about Shout About It Live was the platform that it provided for gig photographers to shine alongside some incredible live music. We're sure that even more photographers will be attending next year.
To keep up to date with announcements with Shout About It Live, follow Shout About It on Facebook here and Instagram here.