We might have only just hit mid-September and the sun is still most definitely doing its almighty best to peek through the clouds but I'm going to drop the C-bomb anyway. That's right, Christmas is on its merry old way and I for one am buzzing my you-know-whats off about it. I am the Christmas Queen; I am festive AF so it's no wonder that I was the lucky little elf that headed down to the Titanic Hotel on Liverpool's picturesque Stanley Dock to attend the launch of its 2017 Christmas party nights.
I've only got to hear the opening chimes of Santa Baby or get so much as a whiff of anything gingerbread and my stomach genuinely starts a-flippin'. So when we were ushered into the glittering venue, complete with Christmas crackers and snowflakes, you can only image the feels I was a-feelin'. Located in the hotel's shabby-chic Rum Warehouse, the Titanic Hotel's Christmas parties are going to be some of the coolest of the crop this year I reckon.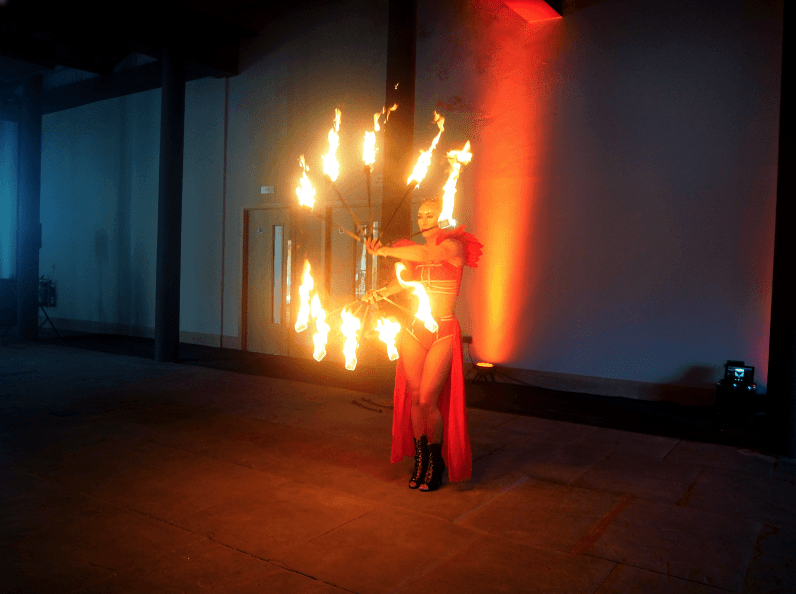 The hotel itself has become a real place-to-be since opening its doors in the industrial surroundings. It's bloody stunning and has amassed quite the reputable street cred amongst local celebs and Normal Normans like you and me alike. The Rum Warehouse was described to me on the night as something of a 'blank canvas' that can be tailored to pretty much any shared Christmas shindig theme or requirements. However if all you want to concern yourself with is chugging champagne and swinging shamelessly to Cotton Eyed Joe then you can take advantage of the Titanic's gorgeous Fire & Ice theme.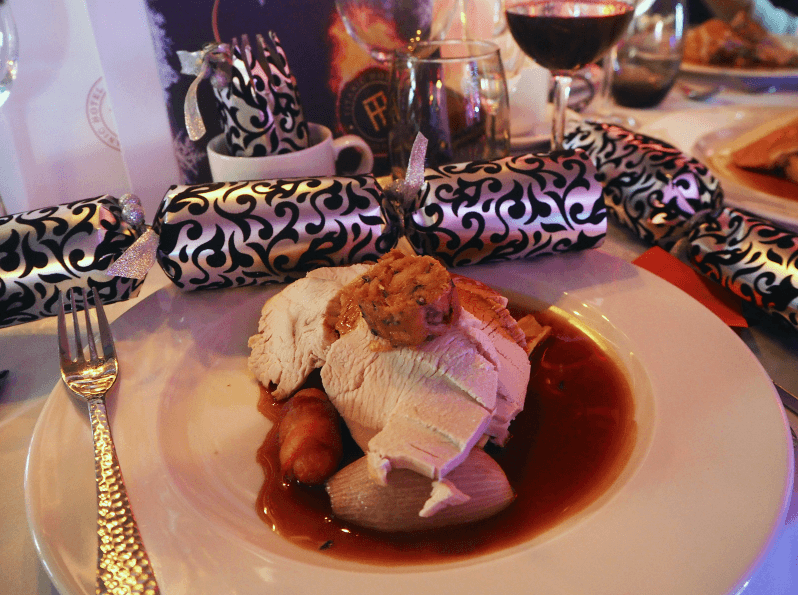 The Fire & Ice Party Nights (as standard) include a red carpet reception with smoking bubbly on arrival (I'm always a sucker for the theatre of dried ice), a delicious three-course meal and entertainment in the form of live music from the Toni James Band and a lycra-clad, fire-breathing stilt artist. Think less Santa's grotto and more foxy Ice Queen and you'll be somewhere along the right lines.
We were treated to all of the above, for a truly authentic taste of what's to come so I'm speaking from experience when I tell you it's a goodun. The festive meal is broken down into three courses (a starter, a main and a dessert) with a choice of two each round and plenty of options for those non-meat eaters amongst us. I went for the Pea & Ham Hock soup (delish), the Roast Turkey (complete with pigs in blankets and plenty of rich, well-seasoned gravy) and a Baileys & White Chocolate Cheesecake to finish. Tick, tick, tick – loved it all and I have reliable sources which informed me that the alternative options were equally as sumptuous.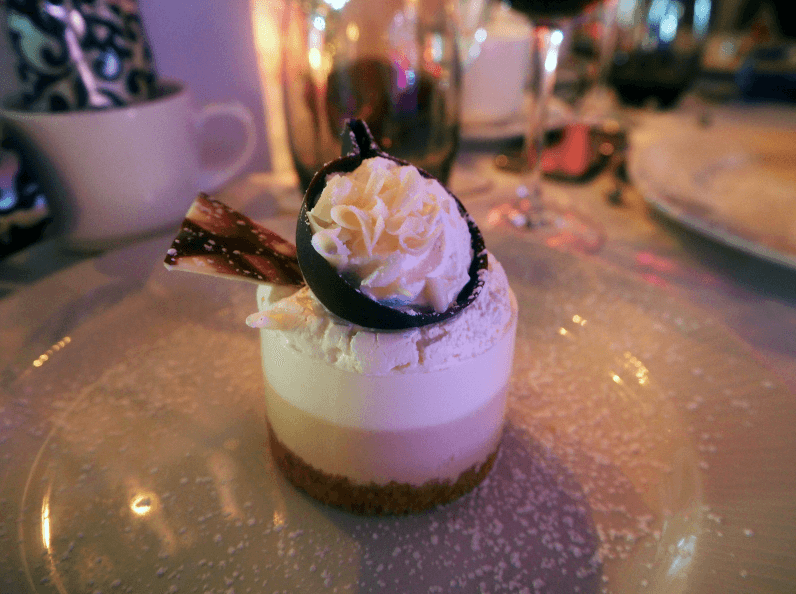 So if you're in charge of the work Christmas party this year or are just looking for somewhere to celebrate the year and get in the festive spirit with a group of friends then look no further. Once you're done here, do head on over to the Titanic Hotel website to check dates and availability and explore your options in the Christmas party brochure.
Call 0151 559 1444 or email [email protected] for more information.