Just what does make a great Indian restaurant? Well, probably the chefs' attitude and passion to their cuisine, the freshness and integrity of the ingredients used, and the philosophy of customer experience. It's not really that hard, but some establishments over emphasise one aspect and neglect others.
But the problem I have had over the years with Indian Cuisine is that it has tended to go hand in hand with the consumption of alcohol, so there is a blurring of any taste experience that ultimately detracts. My first curry encounter was after an evening spent in the various Old Swan pubs, when the ritual of "calling the curry" was established. God forbid those who had the temerity to decline this sacred declaration; once the curry had been called, it was mandatory to attend, or face social isolation. Many a fledgling romance was cut short by opportunity lost due to the curry call.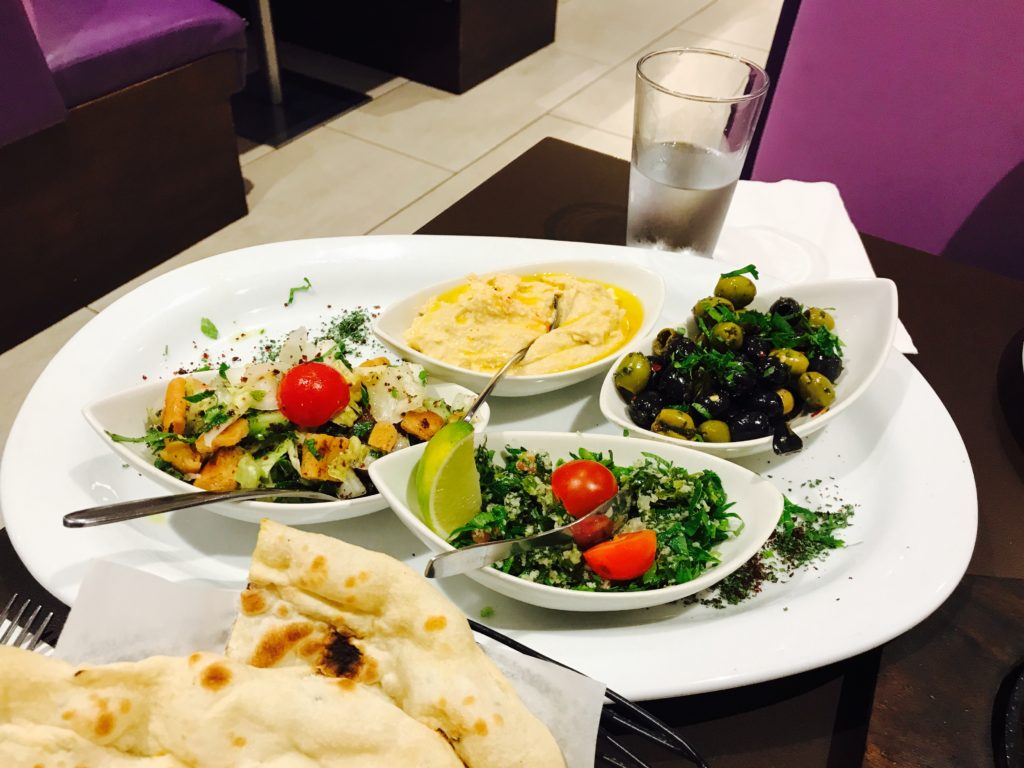 So, my fellow gastronaut and I visited Rumi by Bukhara, nestled on Mount Pleasant, an area of town I wouldn't usually expect to house an Indian restaurant. My previous experiences have centred around Bold Street or the business quarter. Rumi is an off shoot of the legendary Bukhara Samlesbury, near Preston, which again is highly respected for their food. The Mount Pleasant premises breaks with my – probable – outdated view of an Indian restaurant, in that it is themed on a diner like experience, with bright colours and booths. Clean and fresh, just like the attitude and the cooking.
We were greeted with enthusiasm by Mr Ali, the manager, and soon settled in to our booth. Nothing was too much trouble for this man and the staff, and it was also very noticeable on how children were welcomed warmly, and so on our visit it was pleasing to see the number of family's eating. The atmosphere is very relaxed. There is also a no alcohol rule, which probably fosters this lovely family atmosphere, but also keeps your palette unsullied to enjoy your food.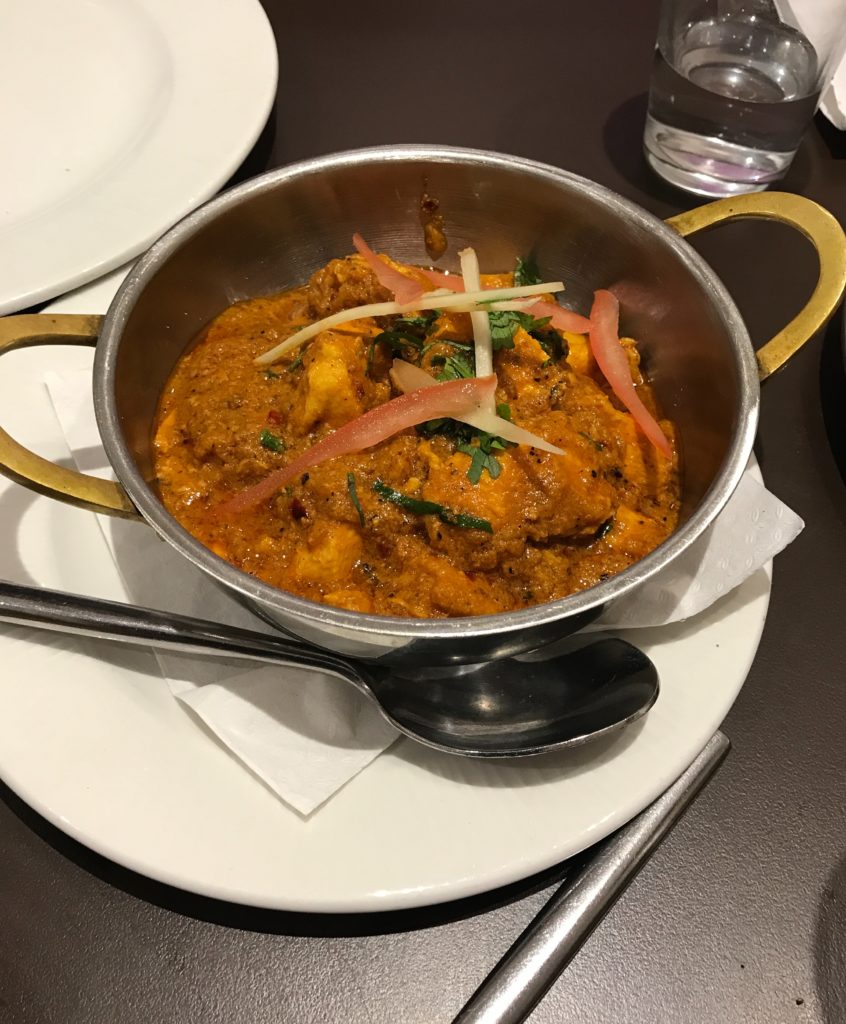 Our meal commenced with a couple of popadoms each, nice and crisp, plus the usual suspects of sauces, except one that I had never had before, a spicy tomato. Goodness, that was the best popadom accompaniment I had ever had!. Next up was our sharing mixed grill, an assortment of chicken tikka, lamp chops, chicken and lamb seekh kebabs on a sizzling hot platter. In hindsight, this was clearly a mistake, as we also ordered, under Mr Ali's expert eye, a selection of salads to accompany it. It was clearly too much as an appetiser, and would have served well as the main course. However, our meats were terrific, tasty and spicy, with the salads of Fattoush, Tabulah, Pickled Olives and Hummus (just divine) served as a nice counterpoint to the assortment of sizzling meats.
Mains of Karahi Chicken and Chicken Tikka Byriani followed, and even managed to raise our culinary delight even further. The Karahi is the two handle pot that the chicken is cooked in, along side the fresh onions, tomatoes, ginger, garlic and other spices. It was fantastic. This dish benefitted from the lightness of cooking so evident with all the dishes we experienced, and we were able to easily distinguish all the ingredients used in what was fast becoming a "taste sensation festival". My Chilman Chicken Biryani not only looked fantastic, with its crispy puff pastry covering, but tasted likewise. Again a lightness on the palate, identification of flavours, and no cloying….simply a feast for both the eyes and the stomach. Mr Ali insisted that my young companion try the gelato ice cream and myself a coffee. Both worthy of the high standard set, and rounded off proceedings nicely.
We left the restaurant both feeling that this was the finest Indian cuisine we had ever tasted, and after a few days of mulling over and writing this article, I have not swerved from this belief. The food is made and served with skill, mastery of the cuisine and an obvious passion. I was lucky enough to discuss with one of the chefs, Sunil Duklan, about his food philosophy, which basically amounts to passion for his profession, skill and integrity. This guy even goes and cooks in other restaurants on his day off, to keep learning, to keep perfecting. And that's the dedication you will see and taste from every dish that comes over the pass at Rumi.
Rumi by Bukhara is simply sensational. If you haven't already been, you need to rectify this oversight. This is now my number one go to Indian restaurant. See you soon, Mr Ali! Very soon!
Steve Kinrade