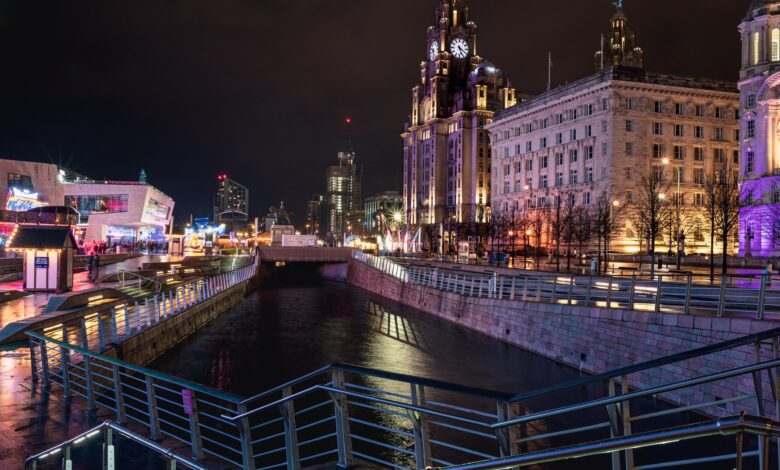 Liverpool is a diverse and iconic city known for its famous landmarks and successful musical acts. Above all else, this is undoubtedly one of the best places in the United Kingdom for partying. With a vibrant nightlife, you're guaranteed to experience a night out that you won't forget – unless you have one too many drinks! It's no surprise that Liverpool is an attractive city for students, young people and anyone looking to enjoy a good time for a low price. Whether you want to enjoy a peaceful getaway or live music, Liverpool will tick all your boxes!
iStay Liverpool is a local accommodation provider that welcomes thousands of guests from around the world each year. With customers looking for everything from hen and stag parties to sports getaways and activities for large groups, iStay has seen it all! iStay have provided us with some excellent reasons why people continue to flock to Liverpool for a party getaway.
What Makes Liverpool a Party Haven?
First of all, one of the best reasons to visit Liverpool is for the sights alone. There are not many better places on a spring day when the sun is cracking the flags! Before the night-time fun kicks in, you can enjoy a peaceful stroll around the city's famous streets and gorgeous docks. There is plenty of landmarks, monuments, stunning street art, and buildings with incredible architecture. The people are friendly and known for their sense of humour, so expect plenty of banter when you and your group are rolling down the streets!
If you are a fan of culture, then Liverpool has you covered. This cultural hotspot has everything from galleries and museums to theatres. If you're looking for fun things to do in the city centre, your options include favourites like crazy golf, go-karting, bowling, and an escape room. You can even catch the latest blockbusters at the ODEON in Liverpool ONE. After the film, spoil yourself with a shopping experience like no other! Otherwise, you and the girls can treat yourself to a luxury spa treatment if you want a relaxing retreat.
But most importantly, and what makes Liverpool a true party haven, is that the city boasts world-class nightlife! You won't have a problem finding a destination in the city centre with various pubs, clubs and bars, each with a unique theme. There are multiple districts lined with incredible venues that come to life at night. You can expect a buzzing atmosphere and unmissable deals every day of the week. You can check out the Cavern Club, where the Beatles made their name for live music or the O2 Academy, which promises live shows from all genres.
Best of all, Liverpool is a true working-class city and is therefore extremely affordable. You don't have to wake up in the morning worried about what awaits in your bank account!
Where to Stay During Your Visit
If you've decided to visit our wonderful city for a short stay, there's no better option than a party apartment in Liverpool. But why should you choose an apartment over something like a hotel? The apparent reason is that apartments offer much more space for large groups, making it the perfect choice when celebrating an occasion with friends. Apartments also provide more freedom to do what you want and when you want with greater privacy. 
Apartments are typically cheaper to hire than a hotel, meaning you benefit from more space and more people for less money. The rooms are usually quirky, themed and unique compared to a repetitive hotel room. With self-contained facilities like a private kitchen, you can choose to cook yourself or order in a takeaway. 
iStay currently operates seven apartments across Liverpool city centre, all within reach of the city's best nightlife districts, from the Cavern Quarter to Concert Square to the Commercial Quarter. The luxury apartments are spacious, and the largest property has room for as many as 40 people! The properties are fitted with high-end features like huge flatscreen TVs, superfast WiFi, high-spec kitchens, and comfortable furniture. You can build the perfect package with iStay, from bottomless brunch to private bar booths and exciting activities.