The party-starters, pizza-eaters and cheap cocktail-sippers of Liverpool have been mourning the loss of their beloved city centre Tribeca since the tragic announcement of its closure earlier this year. Its Berry Street threshold has opened its doors to more generations of university freshers than you could shake a glow stick at and more #datenights than the Instagram servers can handle so the question on everybody's lips has been: can Tribeca ever be replaced? Will we ever love again?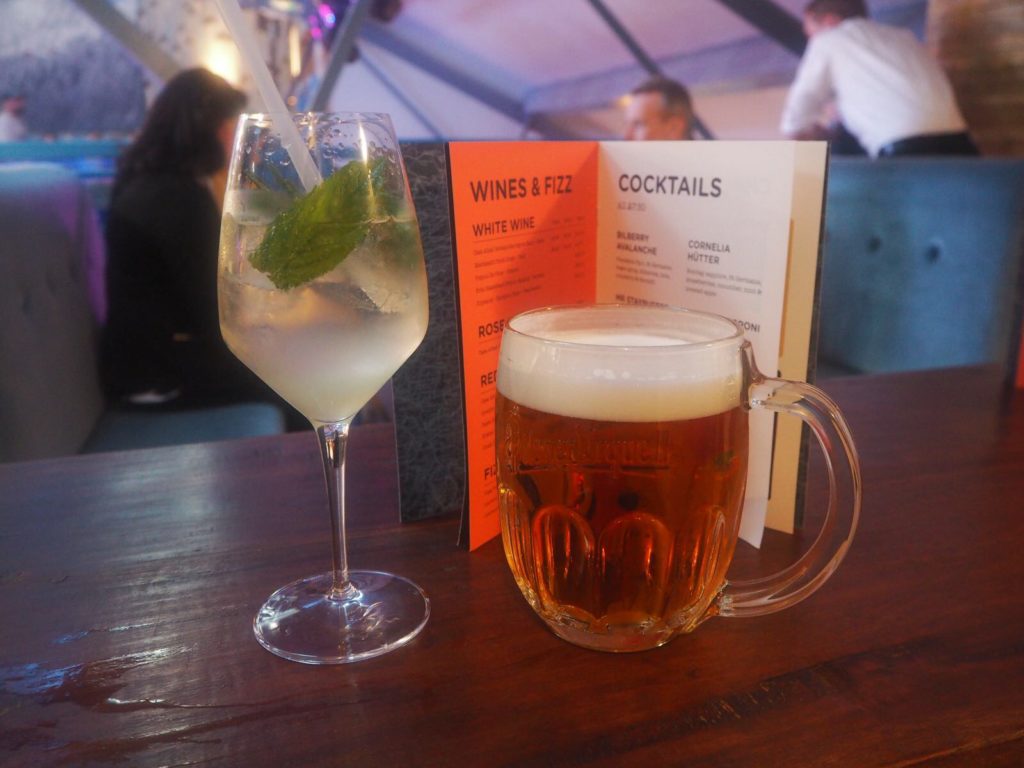 Well it's time to dry your eyes, mate and pop the lid back on your tub of Ben & Jerry's because there's a new kid on the block and it looks to be a right belter. It goes by the name of Porky's Ski Hutte and after attending the launch party last night, I can confirm you're in for a real treat. Greeted by a big old hunk of beardy, tattoo-y eye candy on the door and a red carpet entrance, you already know these guys are going to win over the bereaved in one fell swoop.
Inspired by the Après Ski culture and making a timely entrance as autumn creeps into sight, Porky's promises to be the hottest new hang for live bands, unmissable DJ sets and late nights filled with FUN for something ''a little different to what's available at the minute''. Ah so that must be why there was a lycra-clad DJ manning the decks from an elevated cable car, bobbing his helmeted head in time to a vibrating bass line.… I get it now.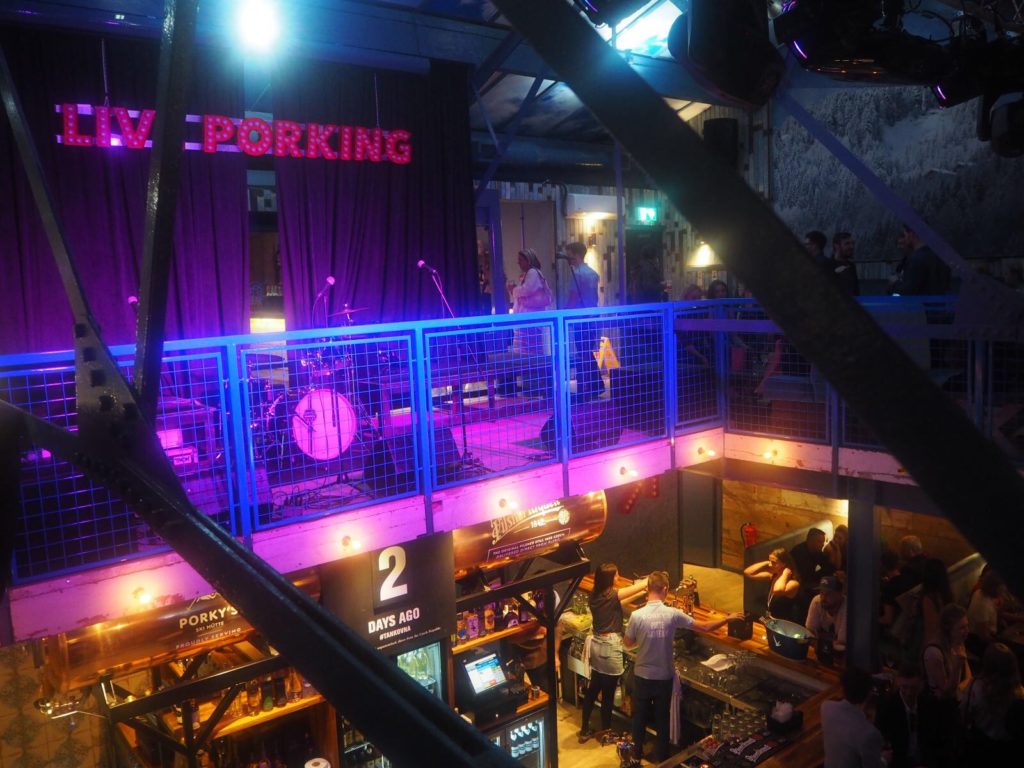 Open 7 days a week (from 4pm Monday-Fri and from 12pm Saturday-Sunday) until the wee hours, Porky's is all about dat party life. No food 'cause eating's cheatin' but plenty of unique cocktails, Prosecco and beer repertoire to make any little piggy squeal in delight. In fact, these guys have now cut the ribbon on the only place in Liverpool to serve up unpasteurised Pilsner Urqell Tank Beer so there's a USP you simply can't refuse.
One of the standout features of this new hip and happening watering hole is its slightly baffling layout. Kitted out like a fresh Alpine ski bar and smelling just the part, Porky's boasts two floors of booths, bars, exclusive tables and even a temperature controlled seating area so you can feel that authentic Alpine chill. Props to the interior design team because this place is really, really cool and I don't need Mystic Meg behind me to tell you it's going to be a strong contender on the Liverpool nightlife scene.
RIP, Tribeca. We'll always miss you but we know you'd want us to be happy.