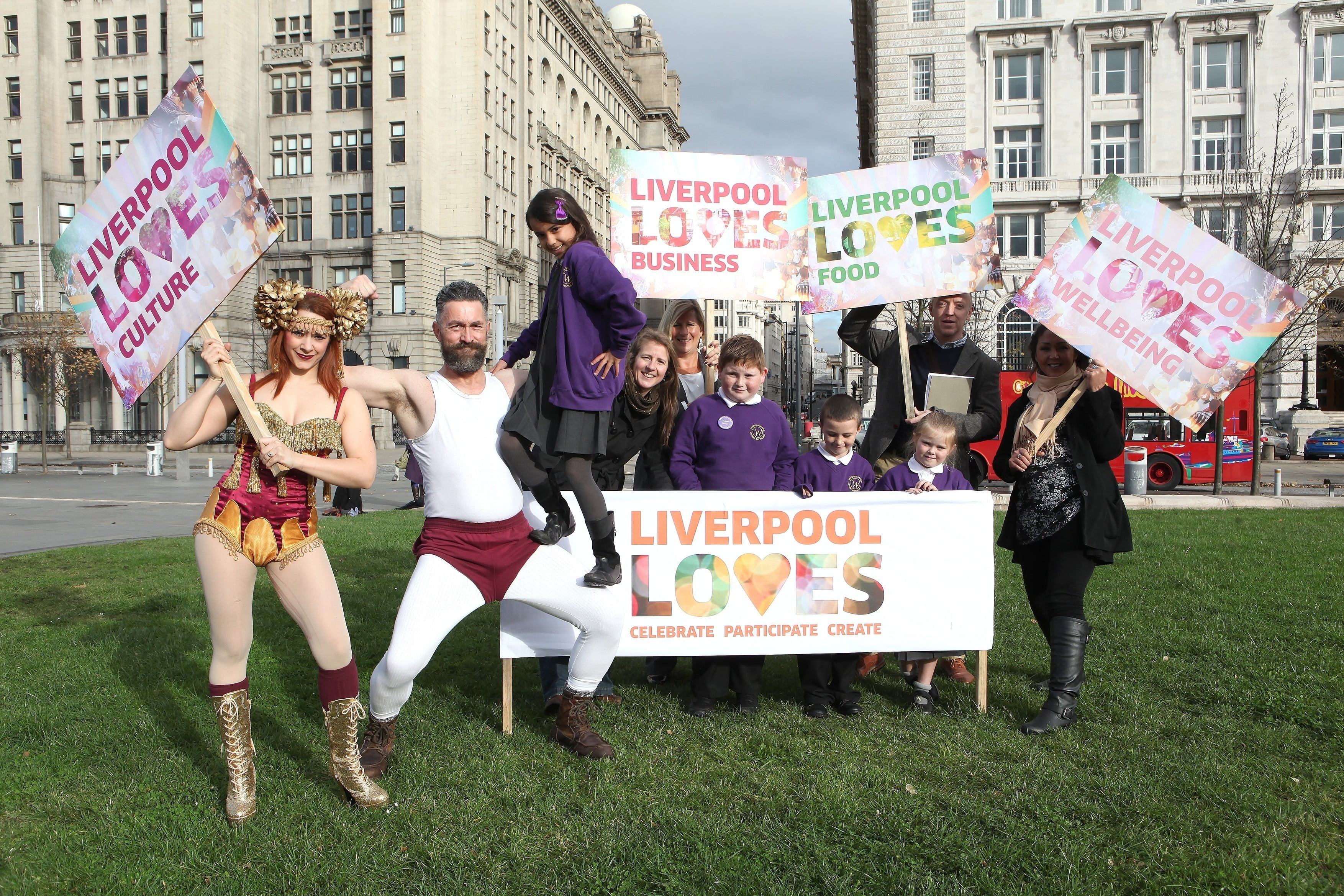 Liverpool Loves is a two-day event that provides a platform to celebrate, participate and create everything people are so passionate about across Liverpool City Region.
The free event will take place on Friday and Saturday, 7 and 8 August, on the city's iconic Pier Head, under the shadow of the world famous Three Graces and Liver Birds, and against the backdrop of the UNESCO World Heritage Site.
Liverpool Loves promises to promote and celebrate all the fantastic things that Liverpool has to offer, in turn supporting new business with profits raised through the event. In year one, the focus falls on four main areas – Liverpool Loves Culture; Liverpool Loves Business; Liverpool Loves Food; Liverpool Loves Well Being. Liverpool Loves is the brainchild of Debbie Boyd, Director of Orb Events, who created Liverpool Pride 2010 and is co-creator of the Brazilica Festival.
Debbie's vision for the festival is to support and encourage Liverpool independents who can sometimes be overlooked within the city landscape. Therefore Liverpool Loves will endeavour to use local exhibitors, suppliers, produce and staff where possible.
On the Friday, The Business Big Top will provide a shop window for the commercial and social enterprise sectors by including a commercial marketplace, seminar stages for guest speakers, networking spaces and work stations – resulting in a varied programme which aims to bridge the gap between small and medium/large enterprises. There will also be a themed gala dinner that promises to provide a show-stopping hospitality event.
The focus on the Saturday is all about providing a platform for the business community to reconnect with the people of the city. The creative and lifestyle sectors of Liverpool will entertain the public with showcase exhibitions, live performances and demonstrations. Debbie Boyd, Creator of Liverpool Loves and Director of Orb Events said: "We want to celebrate our city with a festival that gives something back – this is exactly what we will have with Liverpool Loves.
"What we are striving to achieve with Liverpool Loves is to give entrepreneurs and new talent – in both the business and creative sectors – a springboard to get to that next level. Everyone needs a helping hand along the way, and we want to provide the platform to do just that – while celebrating our achievements and looking towards the future together."
Liverpool Loves wants to hear from small business, producers, suppliers and performers who would like to get involved. Liverpool Loves takes place on 7 and 8 August 2015 at the city's iconic Pier Head.
Get involved by emailing your details to [email protected]