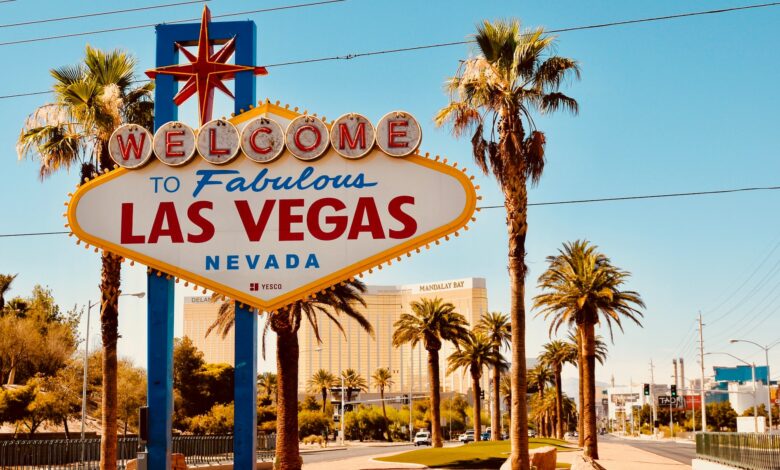 Travel
Must-Know Tips For First Time Visitors To Las Vegas
It's no surprise that Las Vegas routinely appears towards the top of the people's 'would love to visit' list. After all, it has a lot going for it. Sin City is one big ball of fun wrapped up in one dazzlingly bright and exciting city. It's a destination that everyone should visit at least once, purely because, well, there's nowhere quite like it anywhere else on earth. If you're planning your first trip to Las Vegas, then this is the page for you.
Here, we'll run through some essential tips for first-time visitors that'll ensure they get the full Vegas experience, including outlining when to travel, using an introductory slots deal to get yourself ready for the casinos, and indulging in some luxury activities while you're there. Take our tips on board, and we promise it'll be a trip to remember!
Travel in the Shoulder Seasons
Las Vegas is a year-round destination, but it's also true that some periods are better than others. If you're coming from the UK, then it's generally best to visit between May and June, or September and October. They're generally considered the best time to go because the crowds are fewer and the prices are slightly cheaper than in the high summer season. But perhaps the best reason to visit in spring or late summer is that you'll get the most agreeable Las Vegas weather. The peak summer months can be brutally hot, which can dampen your enjoyment of the city.
Stay on the Strip
Las Vegas is a lot bigger than most people believe. If it's your first time visiting the city, then be sure to stay in a hotel that's centrally located. By that, we mean the famous Las Vegas strip, which will put you right in the thick of the action. Keep in mind that the Strip is more than four miles long, so booking yourself into a hotel somewhere in the middle will probably be best. You'll still need to get the occasional taxi, but you'll also have plenty of opportunities to explore on foot.
Casino-Ready
Las Vegas is famous for its casinos and, even if you're not usually a gambler, it can be worthwhile paying a visit to the most famous casinos on the strip. After all, they're among the best in the world. If you don't have all that much experience in casinos, then look at doing a bit of homework before you visit. You'll get more from your trip if you understand how the one-armed bandits work, so consider playing a few games at an online casino to get the hang of things. You can use one of the online introductory offers mentioned earlier to get started.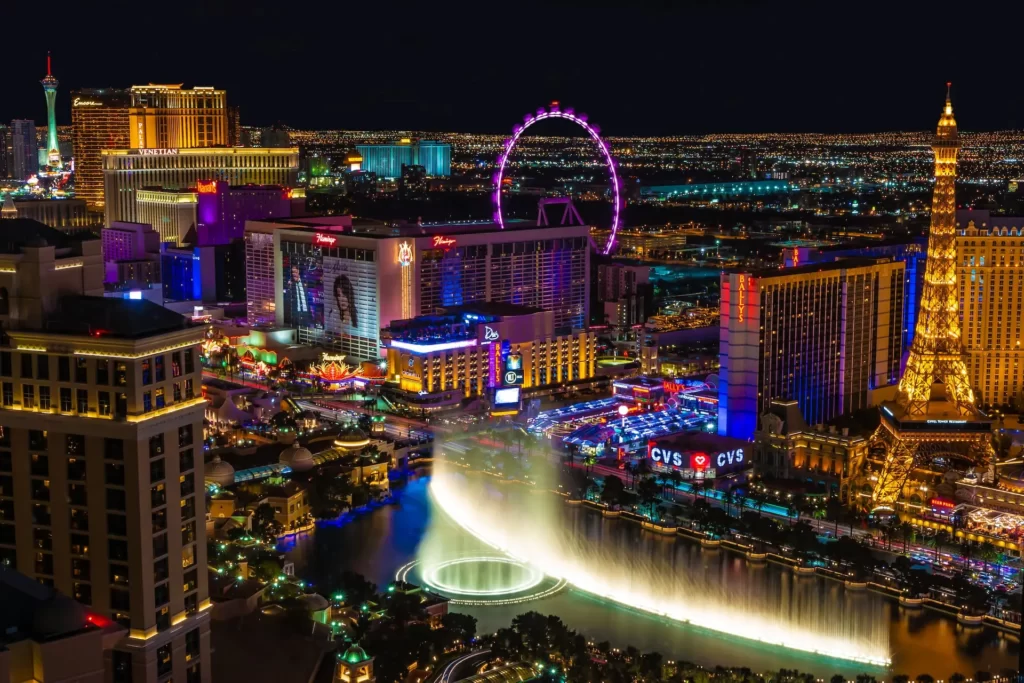 See a Show
Of course, there's more to Las Vegas than casinos. This is perhaps the most entertainment-heavy city in the world, with plenty to see and do. It's particularly recommended to catch a show while you're in town since they're always extremely high-quality. You can attend a concert, magic show, dance performance, or theatre show (or perhaps one of each kind!). Remember that tickets to shows do sell out, so it's best to see what's on and book as soon as you know when you'll be visiting the city. 
Take a Helicopter Ride to the Grand Canyon
Most people think of a trip to Las Vegas as nothing but bright lights. But this isn't strictly true. After all, you'll have one of the wonders of the world right on your doorstep. While you can take a road trip to the Grand Canyon, it's worthwhile considering taking a helicopter tour to the magnificent National Park. The tours are a lot more affordable than you might think and offer outstanding views of both the park and the city. 
Indulge in Luxury
Finally, consider packing some extra cash to indulge in a spot of luxury while you're there. There are some fantastic spas, cocktail bars, restaurants and other touches of luxurious indulgence on offer in Las Vegas. If there's a place to live large, it's Sin City!