If you've ever dined at Crazy Pedro's, you have probably wondered not only how their pizza creations are so tasty, but also how they get their pizza dough so super thin and crispy. Last Wednesday we headed down to the bar come pizzeria to (try) and create our own versions of Pedro's masterpieces, in a masterclass that involved prosecco, nachos, beer and well, pizza. Here's how we got on…
First things first, if you're in the minority of Liverpool locals that haven't yet stepped foot inside the junk food heaven that is Crazy Pedro's, then you need to. Immediately. Everything from the grungy décor, the bin lid nacho dishes and the poppin' candy cocktails guarantee a night like no other – and on top of this the food is totally next level – not convinced? Three little words; hot.dog.pizza.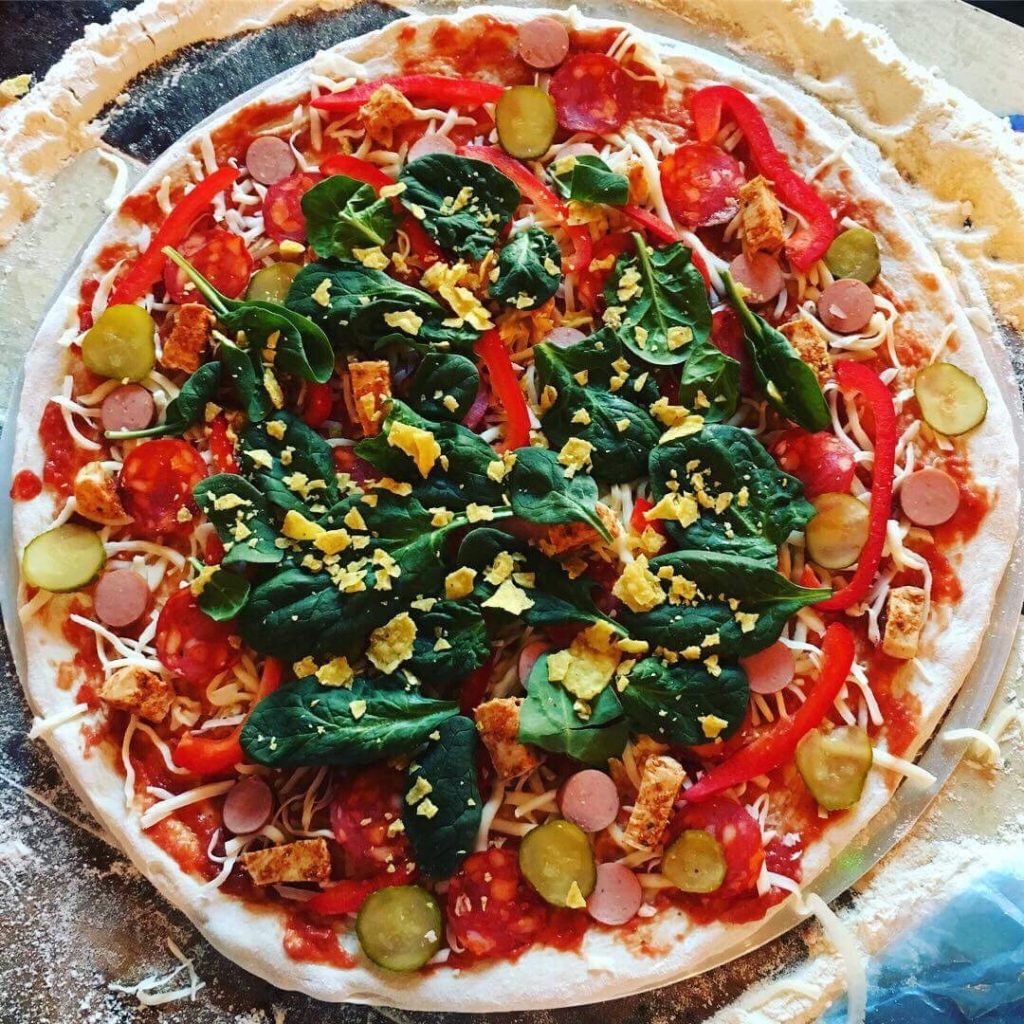 Arriving at the masterclass, we were led upstairs to rows and rows of pizza dough and in the corner, a table full of every pizza topping you would ever want on a pizza. This just got serious. To add to the pre-pizza excitement was Pedro's signature bin lids piled full of generously jack-cheese topped nachos and everyone was going IN. Once we were all sufficiently nacho'd out (if there's even such a thing) the class quickly began, with all guests being shown how to expertly stretch and shape the pizza dough into a thin, round, 16" masterpiece – which, by the way, is significantly harder than it looks. Getting the dough as thin and possible without it breaking as well as leaving enough around the edge for the perfect, dippable crust is definitely an art form, and one, as we found out, that takes a lot of practice.
Once we were happy with the shape (who needs a perfectly round pizza anyway?!) the fun bit arrived. Toppings. All the pizza chefs in the making were given a tomato base and after that was spread, it felt only right that we should pile a mountain of cheddar cheese on top before we went any further. Once the cheddar was (heavily) sprinkled, we continued to create the classic meat feast – spicy sausage, pepperoni, chicken and smokey bacon. We then scattered gherkins and mushrooms, added a little spinach and stepped back to admire our creation. At this point, we probably should have realised that less is usually more, but upon spotting a dish of crushed nachos in the corner of the topping table, it would have been extremely rude not to pour them on top of the finished result. Et voila, our pizza was deemed oven ready and taken downstairs to be baked.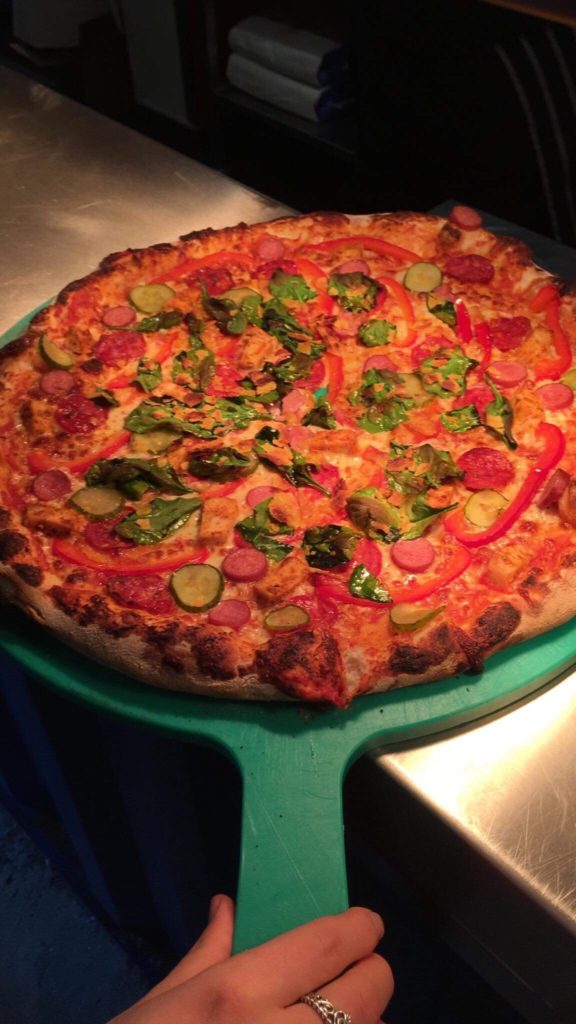 In no time at all, our pizza was cooked to perfection, smelling unbelievable and ready to devour. With garlic mayo and BBQ dip circulating for crust dipping, there was no way this pizza was lasting longer than 10 minutes. Despite not placing in the competition (the best pizza received two of Pedro's delicious, tequila-based cocktails), with a crispy thin base and the insane flavour combination of spicy chicken and nachos, our pizza creation proved that there's no such thing as too much when it comes to toppings! Thankyou to the guys at Crazy Pedro's for showing us behind the scenes of your insane menu, providing the goods in the form of prosecco and beer and most importantly, allowing us to top our pizza with nachos. In pizza we (definitely do) trust.
Crazy Pedro's Official Website
Laura Nicholson