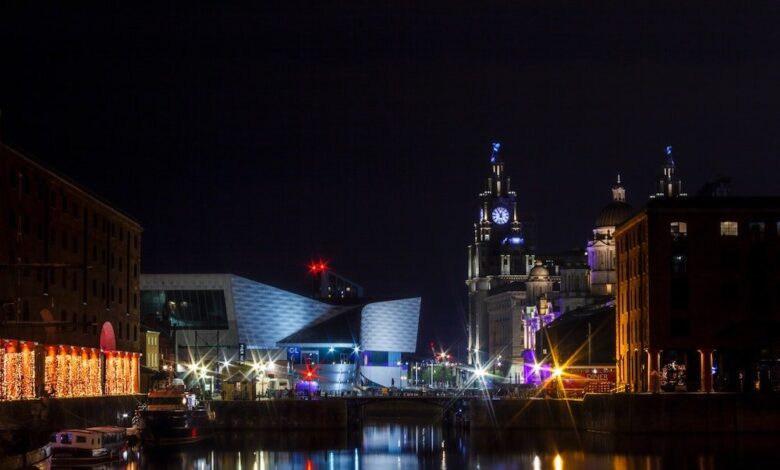 Liverpool has a diverse and thriving nightlife, from trendy bars to glamorous nightclubs, there are a huge range of options for those seeking a night out on the town. While drinking destinations are a big part of the city's evening offering, there are many other types of entertainment venues for visitors to enjoy, just some options include casinos, arcades and mini-golf and escape rooms.
Here are some of the top rated attractions for groups to try out in Liverpool, starting with its bars:
Alma de Cuba
Located in the heart of the city Alma de Cuba is a truly unique bar and restaurant inside a converted Catholic Church. Its theme is a wonderful mix of Latin America, Cuba and Hispanic influences.
The bar has an extensive cocktail menu that includes classic drinks like Mojitos, Pornstar Martinis and Pina Colada. For those also stopping by for a bit to eat, the A La Carte menu has a variety of dishes to suit all tastes.
If visiting for a special occasion, why not book in for Samba Afternoon Tea? You and your party can sample finger sandwiches and scones while observing an energetic Samba performance.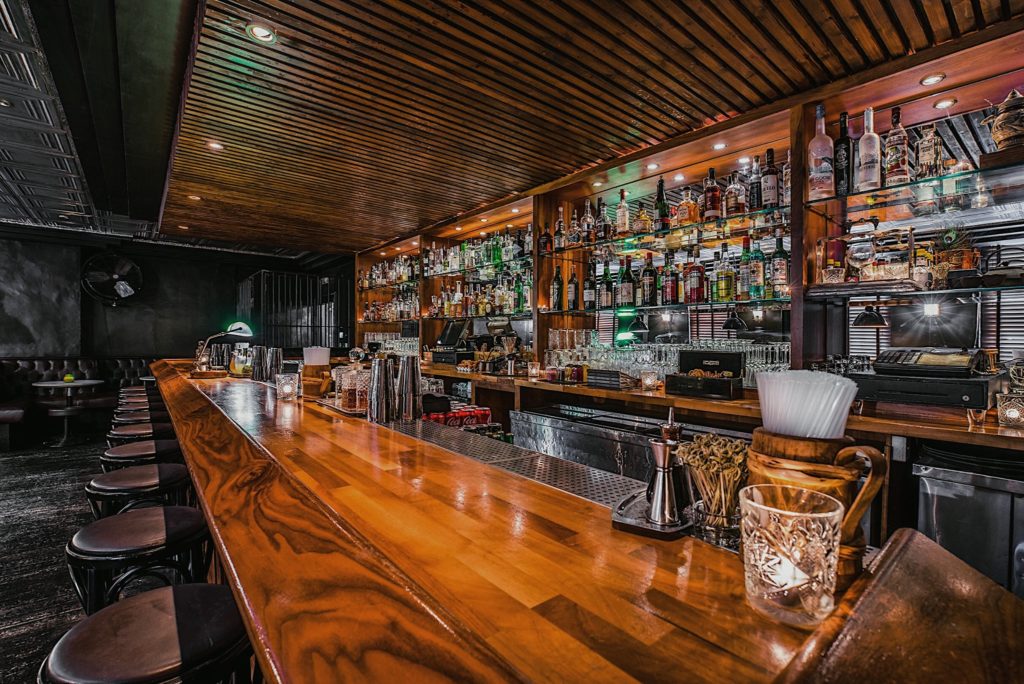 81 LTD
While it may be situated on one of Liverpool's most popular streets (Seel Street), 81 LTD is actually a very well hidden and exclusive venue. This speakeasy cocktail bar is invitation and pre-booking only.
The bar offers customers cocktail masterclasses and regularly holds themed events. If you manage to make your way in, an evening at 81 LTD is an unforgettable experience.
Carpathia Champagne Bar and Restaurant
On James Street, the Carpathia rooftop bar offers breath-taking views of the city and the chance to gaze out at the Albert Docs, the Three Graces and The Strand while you enjoy a chilled glass of champagne.
Everything about this venue conveys luxury, including its professionally mixed cocktails and exquisite fine dining menu. This is the ideal location for an intimate date night or low-key celebration.
Baltic Market
For a more lively night out with a group of friends, a trip to the Baltic Market is bound to be a great time.
Enjoy a few drinks and tasty street food with a vibrant and buzzing atmosphere. The market's street vendors have every cuisine you could possibly want, from healthy vegan dishes to mouth-watering meaty burgers and Gyros.
On Saturday night, the market has a nightclub type of vibe with live music, dancing and plenty of drink options. There are also special events throughout the year on key holidays like Halloween and Oktoberfest.
Liverpool also has other entertainment venues great for a night out for those who do not want anything too boozy. Here are some other activities that can be enjoyed in the city:
Casinos
There is a great selection of casinos in Liverpool, the Grosvenor Casino Leo is situated on the Queen's Docks in a beautiful river side setting. The casino is open 24/7 and has a comprehensive selection of games, such as roulette, poker and blackjack.
Casinos are an increasingly popular form of entertainment both offline and online. Something that makes online casinos more popular in the UK is the various online promotional offers available to players. Despite this, many players do still enjoy heading out to a land-based casino for the evening. If out for a special evening in Liverpool, a trip to Grosvenor Casino will be a glamorous and exciting experience.
You can dine in with the A La Carte menu before making your way to the gaming floor and test your luck at the casino tables.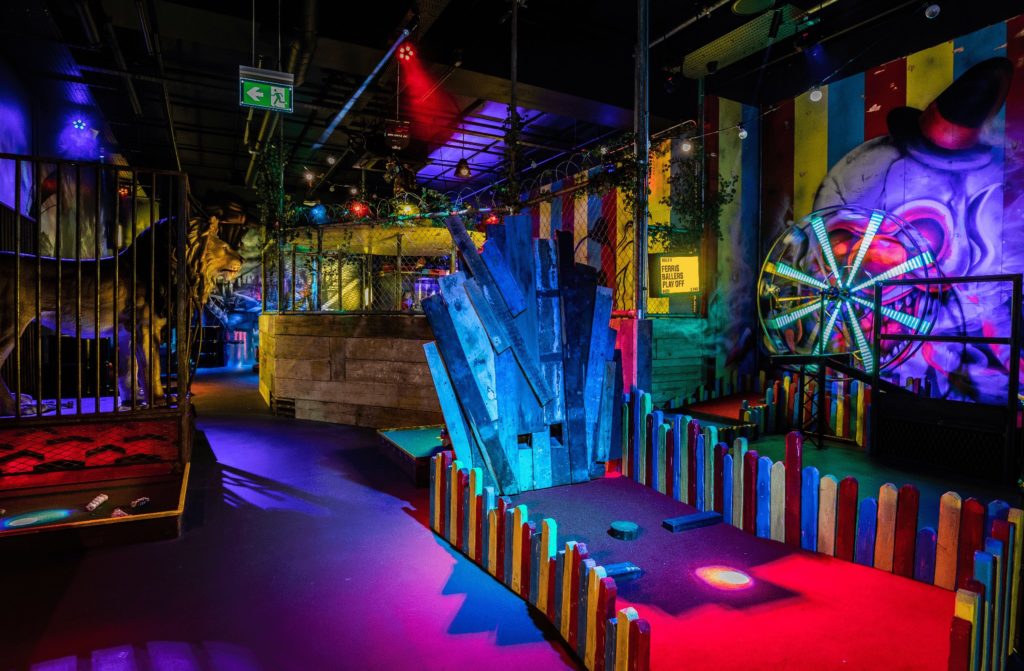 Junkyard Golf Club
If you want an activity that will keep you on your feet, playing a round or two of golf at the Junkyard Golf Club is a great idea for an evening out with friends. Junkyard is a popular crazy golf course with some very creative themes.
There is a course set on a car scrapyard, another that is themed around a twisted circus and one decorated as an exotic rainforest. Pricing begins at £10 per player during peak times and it is recommended that you book in advance.
While crazy golf was once something that was played on occasion, due to growing demand more themed venues are popping up in city centre locations with bars and eateries and later opening times. Junkyard Golf is a great example of how this type of venue can succeed in the vibrant night-time economy market.
Escape Hunt
Lastly, one other alternative evening experience to try out in Liverpool is an escape room. The Escape Hunt is ideally located for tourists at the Albert Docks and offers a number of different themed challenges.
The choice of rooms include Alice in Puzzleland, The Fourth Samurai, The Last Vikings and Escape the Wild West. You and your team will have one hour to crack a number of puzzles and brain teasers in order to complete your mission and escape.
Whether you are a Liverpudlian looking for some fun in your hometown and visitors looking to enjoy the best of this wonderful city, Liverpool has a huge amount of evening and night time options.