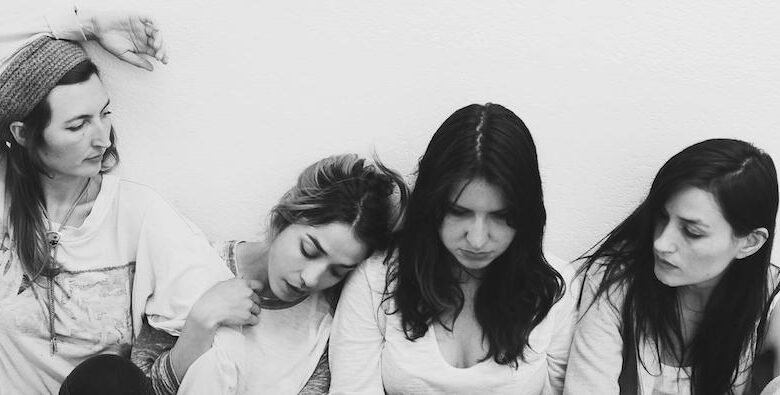 Since it's inception in 2003 Liverpool Music Week has brought the city a variety of acclaimed acts. These include Mogwai, Richard Hawley, Evian Christ and Dizzie Rascal. This years festival takes place over four venues and the acts are no less eclectic. The bill features talent from our fine city and further afield.
The week begins with the welcome return to the city of Warpaint who play the much underused Dome at Grand Central Hall on  Wednesday October 26th. The Los Angeles quartet recently released their third full length album "Heads Up" on Rough Trade Records to wide critical acclaim at the end of last month. Supporting are LIPA graduates All We Are who drew much attention from the press last year with their singles "Feel Safe" and "I Wear You."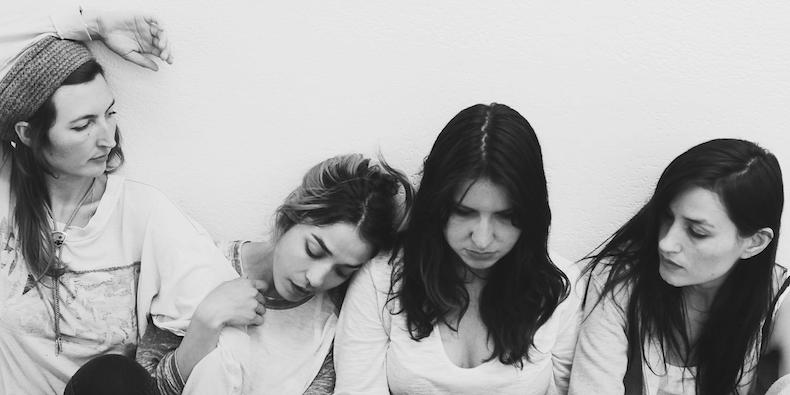 Proto-Grungesters and godfathers of Alternative Rock Dinosaur Jr play Arts Club on October 27th. Since reforming with their "classic" lineup of J. Mascis, Lou Barlow and Murph the band have released four albums of gloriously feedback drenched yet melodic numbers. If we are lucky we might even get to hear their version of The Cure's "Just Like Heaven."
With many bands nowadays taking their cue from the nineties and borrowing heavily from acts that this three piece influenced (Nirvana's Kris Novoselic has been photographed wearing a Dinosaur Jr. t-shirt and Kevin Shields of My Bloody Valentine has also expressed admiration) this is an act who are just as relevant now as when they had their breakthrough in the UK with their single "Freak Scene."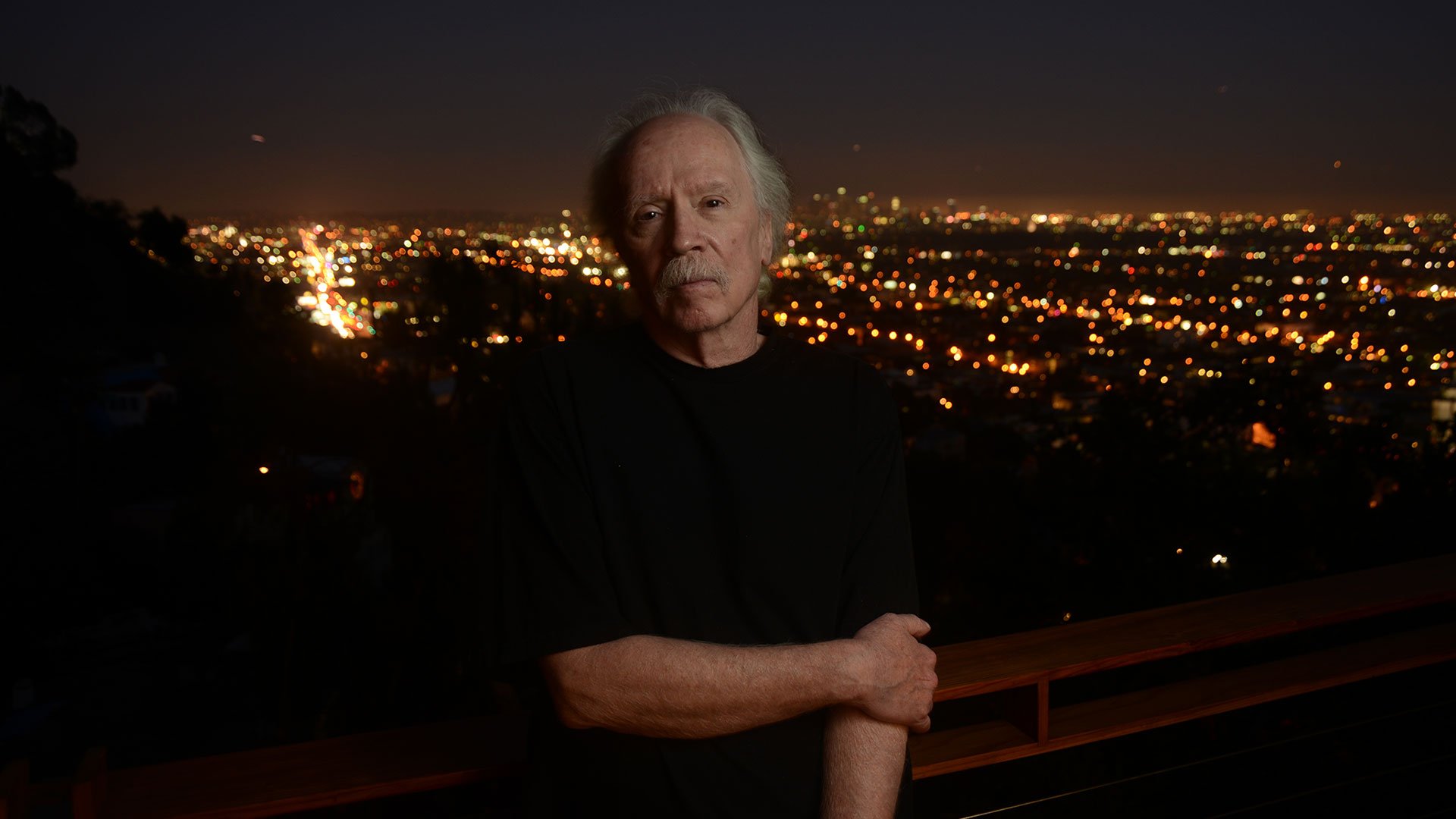 The plush surroundings of The Olympia welcome cult filmmaker John Carpenter on the 28th. Now more active in the field of music than in the world of celluloid Mr Carpenter initially composed the instantly recognisable and now iconic synthesizer based scores to such movies as "Halloween" and "Escape From New York" out of necessity due to budget constraints. He released his album of work not written for the screen "Lost Themes" on the acclaimed New York label Sacred Bones. This will no doubt be a show that will be talked about for years to come.
Liverpool alt-pop four piece and GIT Award 2016 finalists Clean Cut Kid follow a busy summer with a hometown show on 29th at Arts Club. Having signed to major label Polydor after just two gigs their debut single "Vitamin C" (which is available on orange scented 7″ vinyl) caught the attention of Radio 1's Annie Mac. With a full length album expected in 2017 this could be your last chance to say that you saw them before they where big.
Another Merseyside band play the rather intimate Bold Street venue Leaf on the 30th. Psych-pop outfit She Drew The Gun earned a slot on the hallowed Pyramid Stage at the Glastonbury Festival this summer along with a five thousand pound development grant from The Performing Rights Society when they won a competition for emerging talent run by Emily Eavis. Signed to James Skelly's Skeleton Key Records the band released the fantastic "Memories Of The Future" album earlier this year.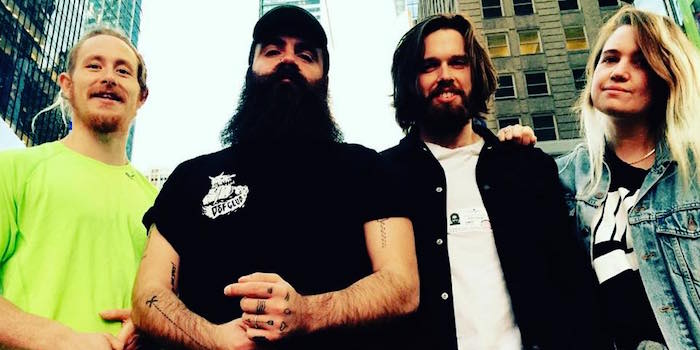 Continuing the run of strong local acts at this year's event Louis Berry takes to the stage at Leaf on Monday 31st. Having drawn comparisons to Jerry Lee Lewis and Bob Dylan the Kirby resident released his forth single "Restless" back in August.
Jazzy Mancunians and Mercury Prize Nominees Gogo Penguin play Arts Club on November 1st.  In between collaborations with Giles Peterson and composing a new score for Godfrey Reggio's cult film "Koyaanisqatsi" the three piece recently signed to legendary Jazz label Blue Note and released their latest long player "Man Made Object" in February.
Just over a month after headlining The Liverpool International Festival Of Psychedelia with The Horrors Farris Badwan makes a return to Merseyside with as part of alternative pop duo Cat's Eye's with Canadian former opera singer and multi instrumentalist Rachel Zeffira. Their second album "Treasure House" was released earlier this year.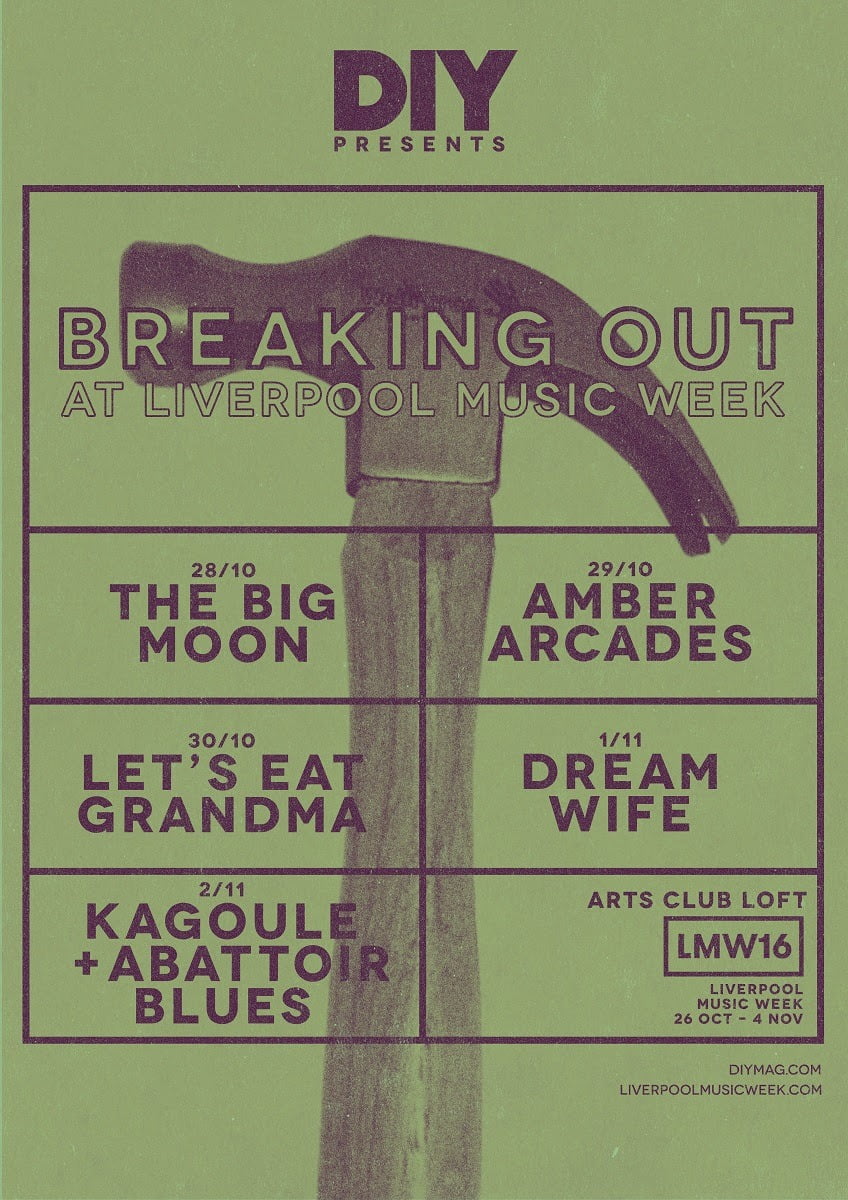 In addition to these eight gigs London based music magazine and website DIY take over the Arts Club loft for a series of shows entitled "Breaking Out." Acts to feature here are recent Heavenly Records signee Amber Arcades, esoteric pop duo Let's Eat Grandma and Leeds rockers Kagoule play a date with brooding Brighton residents Abattoir Blues.
Wristbands are still available from the Liverpool Music Week website and are priced at fifty pounds. These will allow entry to the main eight shows. Individual tickets are also available.
Wristbands are not valid for entry to the "DIY Magazine presents Breaking Out" shows. However entry here is only four pounds.
For more information and to buy tickets visit the official Liverpool Music Week website here. 
Andy Sunley