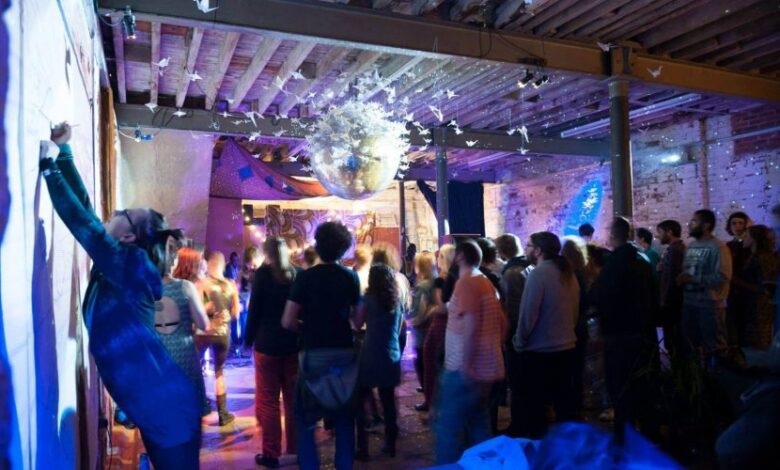 Do you fancy learning to sing anthems from the likes of Elbow/Foo Fighters/Jimmy Eat World/Radiohead with a member of the Royal Liverpool Philharmonic Choir? The Liverpool Indie Choir is here to turn that dream into a reality!
Involved in the running of local choirs in North Liverpool for several years, Tim Taylor will be starting a brand new group Liverpool indie Choir. The sessions will be held weekly at 7.30-9.00pm on Thursdays, beginning 6 June 2019. The venue is 24 Kitchen St, located in the Baltic Triangle area of the city centre, with the first session completely FREE to anyone wishing to attend. Follow up sessions will be at a cost of £6 per week.
There are no auditions and no need to read music, all songs are learned by ear.
Geared towards engaging with younger people who might otherwise be put off by the more traditional choir set up and playlist selection, Liverpool Indie Choir is a fantastic opportunity for people to learn how to sing some of their favourite indie rock anthems with guidance from a member of the Royal Liverpool Philharmonic Choir, as well as meeting new people and discovering the fun of group singing together.
Liverpool indie Choir is the brainchild of Choir leader Tim Taylor and follows on from his successful work with Voicepop!choir which began in June 2014. Voicepop was started with simple aims; to make choir, group singing and performance accessible to all.
"For me, choir involves two of my biggest passions; music and people," explains choir leader Taylor of his passion for singing and choir.
"I started choir because I love to sing. I wanted to share my passion for music, and I wanted to share the excitement of group singing and performance with those who otherwise may not get the chance. For me, singing makes me feel content, it gives me the chance to personally recreate what is great about a song and convey that to listeners."
Tim Taylor is also responsible for Liverpool Inspirational Voices, a choir made up of visually impaired adults, one of only two choirs specifically for visually impaired people in the country.
Liverpool indie Choir
Every Thursday starting 6th June 2019
24 Kitchen St
Age – 18+
£6 (first session free)
Doors – 7.30pm – 9.00pm
For more information visit https://www.facebook.com/liverpoolindiechoir