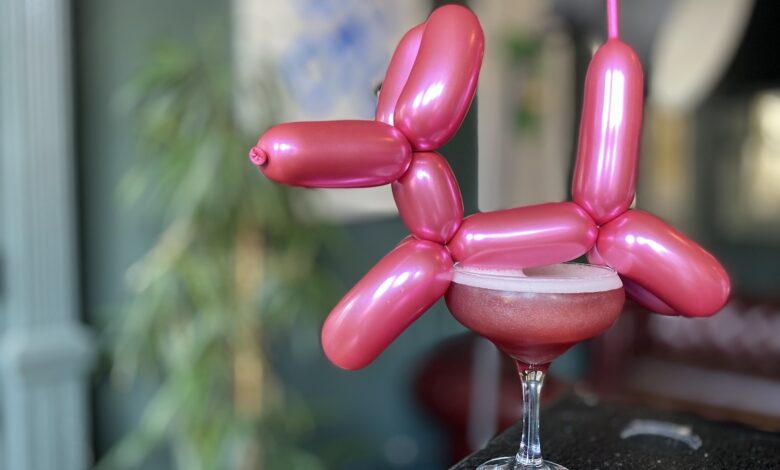 Back in February, LEAF debuted All About Love – a month-long themed celebration including wellness workshops, an anti-dating app social night and a guest celebrant leading love affirmations. Now they have announced their second month with a new focus; All About Art is set to run through August exploring creativity, collaborations and of course – tea.
Natalie Haywood, LEAF's co-founder, says: "We got a lovely response earlier in the year for All About Love and the team have been working hard to bring this new month of All About Art together for August. It's fascinating how this filters through a lot of what we do already, so there are some of our normal events with an art theme and then some special guests and collaborators which is going to be a lot of fun."
3 August, 7pm – 9pm – LEAF Bold St
All About Art begins with a very special event – A Taste of 1913. Last spring, whilst renovation work was taking place at LEAF on Bold Street, a beautifully preserved map over 100 years old fell from the rafters, dating back to 1913. Then known as The Yamen Café, it was one of the region's leading food and drink destinations, with uncanny parallels to LEAF in the present day, including a focus on teas, events, concerts, lectures and more. From the menu, four mouth-watering choices will be recreated at this unique evening: Beef consommé with poached quail egg; gratin of sole with butter spinach and steamed potatoes; braised steak with jardinière of vegetable with green beans fagot and boulangerie gratin; mixed berries sabayon with shortbread biscuit.
Good Market Liverpool
Sunday 7 August, 11.30am – 4pm – OH ME OH MY
Good Market Liverpool are the city's leading independent market, assembling the region's artisans who sell their myriad wares across the region. At OH ME OH MY on Sunday August 7th, there will be a variety of homeware, jewellery and crafts on offer from a variety of stall-holders, specially selected by Good Market Liverpool.
Japanese Painting Workshops
Sunday 7 August, 3.30pm – 5.30pm – LEAF Bold St
Saturday 13 August, 1pm – 3.30pm – LEAF West Kirby
At these classes, guests will learn from an experienced local artist how to paint using traditional materials like bamboo brushes, sumi ink, Gansai Tambi (Traditional Japanese colours), rice paper board or stretched silk on a bamboo frame or fan.
A selection of references from the different Japanese art movements like Ukiyo-e and Rinpa School are explored, whilst introducing seasonal topics to help capture some stunning Japanese scenes. This painting class is suitable for beginners as well as those with a little more artistic experience.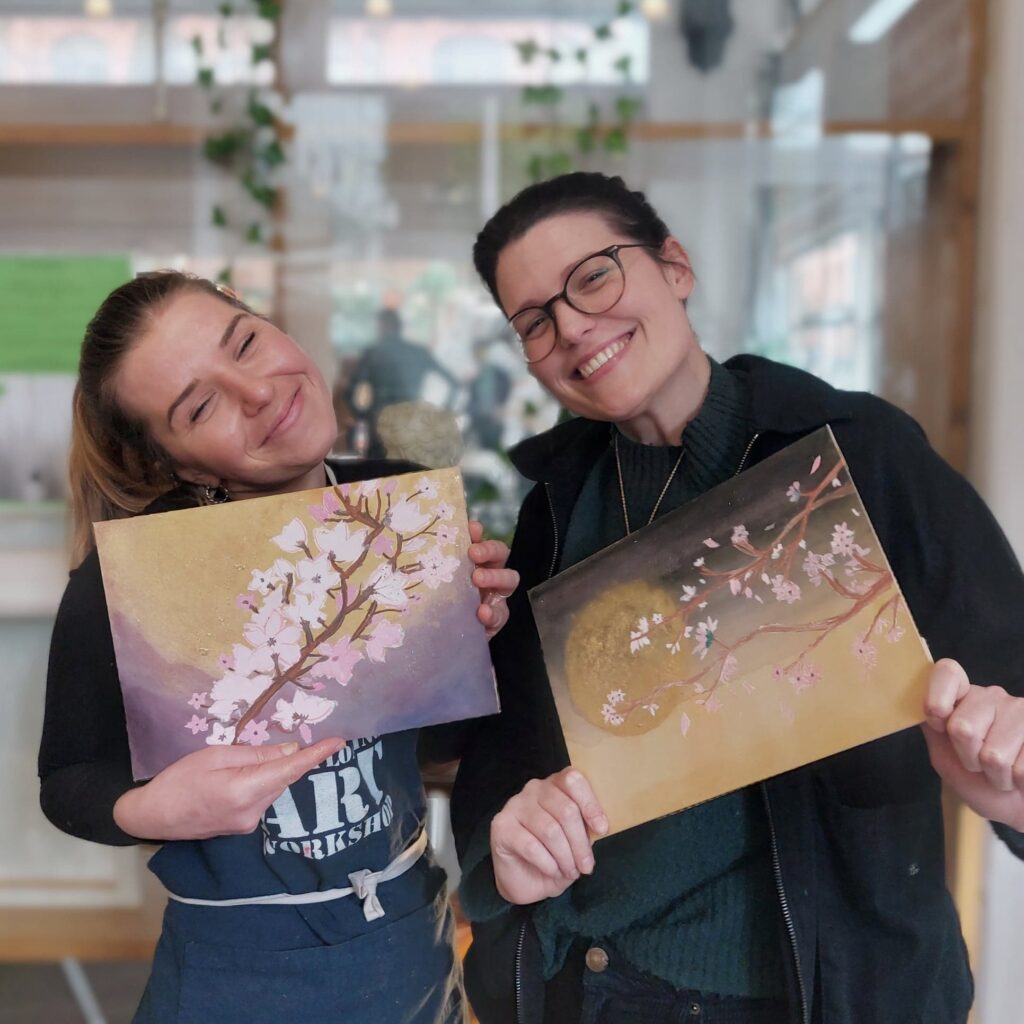 Saturday August 20, 11am – 1pm – LEAF Bold St
Calligraphy from Mellor & Rose takes place on August 20th in LEAF on Bold St. Guests can channel their passion for modern calligraphy with a beautiful chalk lettering workshop.  Beginners welcome.
Life Drawing
Sunday 21, 6pm – 9pm – LEAF Bold St / Sunday 28th, 6pm – 9pm LEAF West Kirby (£10 on the door)
Life Drawing is back at LEAF, and what better month than All About Art in August to give it a try? Paper and basic pencils are provided, however please feel free to bring along any personal or specialist drawing equipment too.
Macrame Workshop
Thursday 25 August, 2pm – 4.30pm – LEAF West Kirby
At LEAF West Kirby there's a Macrame workshop on Thursday 25th August by Katy's What Knots. Materials are provided and creative guidance to make a simple but beautiful plant hanger. With both adult and child tickets available – this is suitable for ages 6+ – the Macrame workshop is to enjoy with the whole family.
Pudding Club
Wednesday 31 August, from 6.30pm- 9.30pm at LEAF Bold St and West Kirby
And no month at LEAF is complete without Pudding Club, which brings All About Art to a sugar-coated climax.Expect the usual lashings of sweet-toothed rapture with five delicious dishes carefully paired with complementary loose-leaf teas – it's five courses of inventive delectation. August's two Pudding Clubs will have an artistic theme – think colour-splattered Jackson Pollock-esque desserts. They take place in both Bold St and West Kirby on Wednesday August 31st – tickets available through the LEAF website.
All LEAF venues will have All About Art drinks specials during August – prepare to be wowed by the artist and art-inspired cocktails!
For more information about LEAF visit https://www.thisisleaf.co.uk/