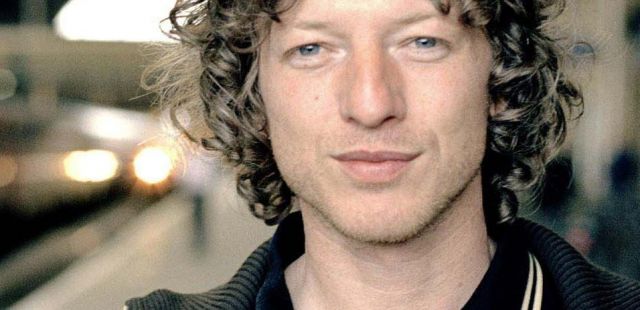 With The La's, John Power was an integral part of perhaps Liverpool's most important contribution to the music of the 1990s, and though often overshadowed by the behemoths of Britpop, his main project Cast are responsible for some of the era's most enduring anthems. Power is far from a household name, but his status amongst Liverpudlians of a certain age is close to deification, exemplified by the sheer volume of adoring fans that pack the legendary Eric's for what is in its purest form an understated acoustic set.
Opening with less-known numbers from his criminally underrated solo career, tracks like Willow She Weeps and Small Farm are given the acoustic treatment with considerable heart. It's clear that Power is amongst friends in the venue, as whilst relaxed and undemanding in terms of sound, the early numbers are relaxed, spacious and undemanding, and by their devotion the crowd allow the melodies to wash through them, resulting in the cultivation of a truly blissful atmosphere. Power's acoustic sound is notable in its sophistication, and what stands out in the show's first act is the sheer warmth the singer can convey, and even when most of the crowd can't sing along their applause is hectic nonetheless. Second guitarist Jay Lewis deserves his fair share of plaudits too, supplying dextrous and melodic lines that add that little bit of texture that can bring much needed intrigue to the realms of acoustic music – often a rather dry affair without it.
If the set had continued as such, it'd be far from a swindle, yet as Power enters the Cast material, he more than hits his stride. Those not present for the band's golden era (this writer included) might forget just how many anthems the band actually had, but as Power reels off Sandstorm, Walkaway and Alright in a ferocious triple-hitter, Eric's reaches fever pitch. In terms of La's material it's only Over that gets an airing, and there's a niggling feeling that a singalong of There She Goes would've truly blown the roof off, but ultimately John Power sticks within his remit, ensuring his control over the room.
John Power is something of a cult hero in Liverpool, and in the equally regarded Eric's it's the perfect venue for his occupation. Clearly in his element, Power decides to conclude with an off the cuff rendition of LFC anthem The Fields of Anfield Road, on which he sang lead vocals on a 2009 charity single commemorating the Hillsborough disaster's 20th  anniversary. This comes, of course, at the conclusion of one of the team's most exciting seasons in years, and when remembrance of the tragedy of Hillsborough is once again in the public eye; the song's reception is, therefore, nothing short of life-affirming in its force of emotion, and the hoarse, impassioned reception from an adoring crowd reaffirms the set for what it is, a hugely enjoyable and distinctly Liverpudlian affair. This is a gig that's not only enough to distinguish Power as an almighty live force, but also to remind the world that Cast were far from Britpop also-rans, and that they remain one of our city's most potent musical voices.
8/10
Patrick Clarke