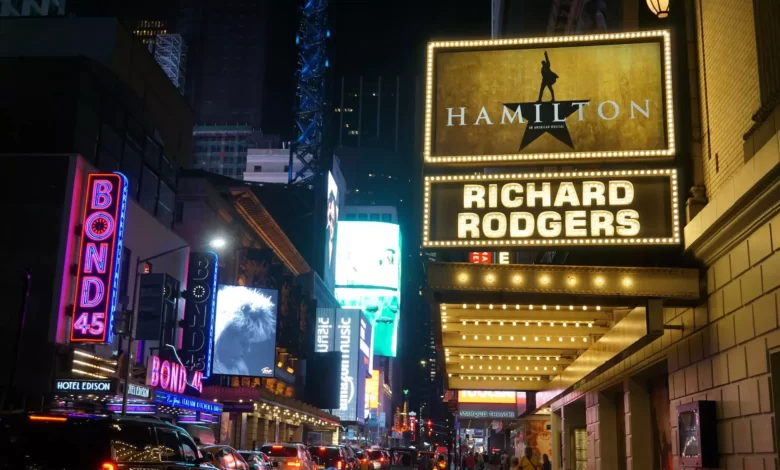 Other
Hamilton Musical Across the World: Everything You Need to Know
Since its inception in 2015, the Hamilton musical has taken the world by storm. From sold-out shows on Broadway to a highly anticipated movie adaptation, there's no denying this musical's impact. But what exactly is it about Hamilton?
This blog post will look at everything you need to know about the Hamilton phenomenon. From the story behind the music to the real-life historical figure who inspired it all, it'll explore all things, Hamilton. So whether you're a diehard fan or just curious about the fuss, be sure to read on.
The Hamilton musical has been performed in various locations worldwide
The Hamilton musical has held immense drawing power among theatre-goers ever since. This groundbreaking production about the life of founding father Alexander Hamilton has resonated with audiences worldwide, spanning continents and countries. In particular, eager fans have flocked to USA locations such as Philadelphia, Los Angeles, and Chicago to experience the show on their native soil. But lucky patrons abroad have also had their chance at catching a Hamilton tour, having been treated to special performances in London's West End and Melbourne's Victoria State Theatre in Australia. With its broad range of appeal on an international platform, there's no underestimating why this musical continues to remain as popular as it is today.
It is based on the life of Alexander Hamilton
The musical tells the story of the life of Alexander Hamilton, one of the Founding Fathers of our country, and is painted as an inspiring tale full of heart and effort. His brilliant mind and fortunate upbringing set him on a path that eventually led him to become an integral part of the United State's founding. This musical brings his story to life in a musically engaging and emotionally stirring way. It will surely capture your curiosity about the meaningful historical moments that Hamilton helped create.
Lin-Manuel Miranda wrote the music and lyrics for the musical
Lin-Manuel Miranda has created an unparalleled sensation with his hit musical, thanks to his artistic genius. His lyrics ooze emotion and poetry, and his music is truly captivating – ever dynamic, yet remaining true to the spirit of its genre. The sheer power of his work is evidence enough that he was the perfect choice to bring life to this much-loved story. Indeed, each performance of this show clarifies why Lin-Manuel Miranda will go down in history as one of the most talented creators of our time.
There are a total of 46 songs in the Hamilton soundtrack
The Hamilton soundtrack has become a massive sensation in and out of the theatre. The 46-track album contains an innovative combination of rap, hip-hop, and traditional Broadway sounds. All 46 tracks come together to build an entire story arc of unrestrained creativity, making it difficult not to be drawn in. From the catchy beats of "The Schuyler Sisters" to the melodic tones of "Who Lives, Who Dies, Who Tells Your Story," the soundtrack continues to receive international acclaim. For music lovers and Hamilton fans alike, the soundtrack will keep you inspired and engaged for hours on end.
If you have never seen Hamilton perform live, you are missing out on a treat. This musical is truly one of a kind, and it's clear why it has gained such an immense amount of global attention. With its inspiring story, captivating music, and powerful lyrics, Hamilton will remain a timeless classic for many generations. So don't miss out on the chance to experience this incredible show – after all, who knows when you'll get an opportunity like this again?