If you've not heard about Camp and Furnace's latest big night out you soon will, and it's all about the dollar bills!
Hosted by Liverpool's favourite DJ duo, Sh*t Indie Disco and MC Stylie, this old school Hip Hop night is Liverpool's newest and hottest party, with the next one returning on May 5th!
Transformed by hundreds of giant dollar sign inflatables and balloons, club-goers can throw it back at the Greenland Street venue, dancing and singing along to all the hottest bangers from the 90s and 00s, from the likes of Nelly, Eminem, Cypress Hill, Ja Rule, Salt n Peppa, Ashanti, 50 Cent, Ludacris, TLC, R Kelly, City High, Snoop Dogg, Coolio, Rihanna, Run DMC, Jay Z, Beyonce, Soulja Boy, Lil Wayne, Jennifer Lopez, and Dr Dre!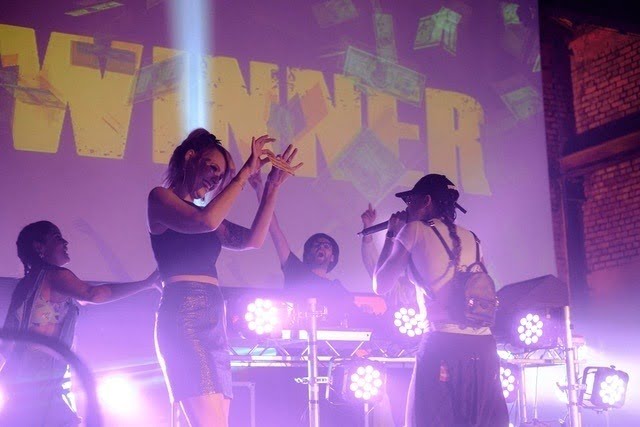 Unashamedly bling-tastic, there are hundreds of free gold crowns given out and if that wasn't enough (when was there ever such a thing as too much bling?) clubbers can also get covered in more gold at the glitter station and completely embrace their inner Kanye.
As well as getting the chance to take part in the mass twerk-off, with the winners going head to head alongside Gold Digger dancers, live on stage, the highlight of the night is when the Cash Cannon is fired, and thousands of Gold Digger dollars are launched into the air.
Clubbers scramble to grab handfuls before they land, and there's good reason too – amongst them is a one golden dollar which is worth a tidy £300 in cash to the lucky finder who'll wanna party like it's their birthday!
Gold Digger
Saturday May 5
21.00 – 2.00hrs
Camp and Furnace
67 Greenland Street, Liverpool L1 0BY
Ticket available from skiddle.com