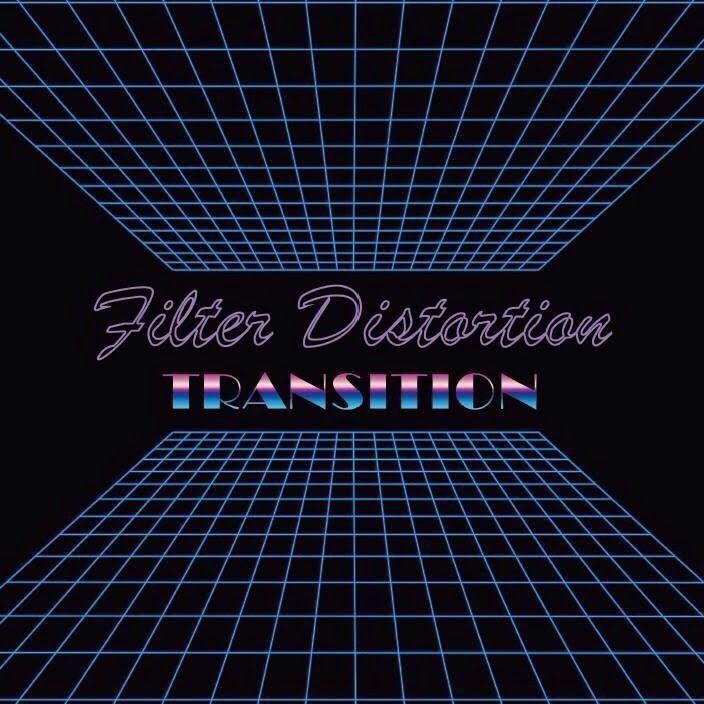 For someone who mainly listens to Indie and Rock, there will always be a little bit of my heart given over to all things electronic. Blame Kraftwerk, blame Depeche Mode, blame a misspent youth listening to anything I could get my hands on.
I had kind of lost track of Filter Distortion, through no fault of their own. I remember seeing them a while back and thinking they were a promising new band, but they were never on when I could get to see them and I kind of moved in a different musical direction. So, what was I going to think of this latest offering? I had high hopes and they weren't disappointed.
Filter Distortion produce music that contains all the best things about 80's style electronic music; pure, crisp sound topped off by sophisticated vocals. 'Black and White' had a distinctly OMD feel, yet the sound was never dated. The simple keyboard/drumbeat/ vocals combination was expertly produced and showcased the strength of Wesley Hughes' voice. The only fault I could find was the motorcycle effects at the beginning and end of the track, which didn't seem to add anything.
The next track was probably my favourite. 'Pressure' had some really high quality keyboards. I loved the layering of the sound, with the defined bass line giving more depth to the music. The track featured some high quality production. Although the music has a very modern feel, this is a track Depeche Mode would have been proud of, back in the day. High praise indeed, as I think they were one of the best pop bands I have ever heard.
'Resonator Express' was probably my least favourite. It was still high quality, but lacked the overall punch of the other tracks. Still a reasonable pop song, but, in my opinion, more of a B side.
'Midnight Drive' had a really beautiful introduction, leading into another polished example of high-art pop music, with vocals reminiscent of early ABC. I liked the vocals and the way they set off the crisp yet haunting keyboards. If 'Pressure' was my favourite, this came a close second.
All in all, for aficionados of electronic pop, this is as good as it gets. If you think you need to go to 80's bands milking their reunions for all they are worth to hear quality electronic sound, I have news for you. Filter Distortion would blow half of them off stage. If you want a little sophistication for your money you could do a lot worse than to spend it on 'Transition'.
'Transition' is out now and is available at Probe Records & Dig Vinyl as well as on iTunes.
Roxy Gillespie