Junk food lovers rejoice, because there's some new kids in town and they put hamburgers on their pizza, serve nachos in a bin lid and shake cotton candy flavoured cocktails.
If you're familiar with the Manchester foodie scene then you have probably paid a visit or two to Crazy Pedro's in the past, and now it has brought its crazy goodness to Liverpool, beginning with a killer launch party which gave us a little taste of the huge things this place has in store for Liverpool – and with a menu like their's, there is no doubt that Pedro is set to smash it.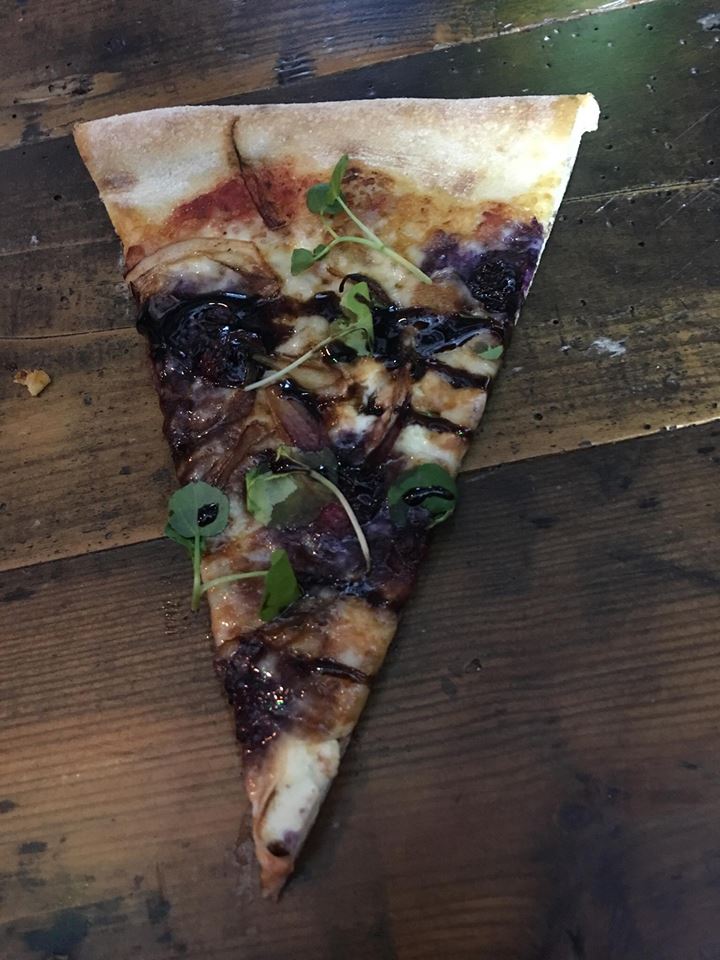 Situated on Liverpool's up and coming Parr Street, the setting is perfect for the grunge-fuelled vibe of the restaurant's interior. Graffiti, posters and corrugated metal line the walls and as you walk up the steps and through the door you are hit with the smell of pizza, the sound of grime and the sight of bar men shaking up tequila filled cocktails. Crazy Pedro's understands the power of simplicity and has taken just two ingredients that make for a bloody good time (pizza and tequila) and made it into somewhere to dine with a partner, grab a quick lunch or drink your mates under the table. Although pizza is the main event, the menu does also take a turn down the Mexican route and offer portions of Nachos with a choice between 'large' and 'ridiculous' presumably in homage to Pedro's go hard or go home attitude.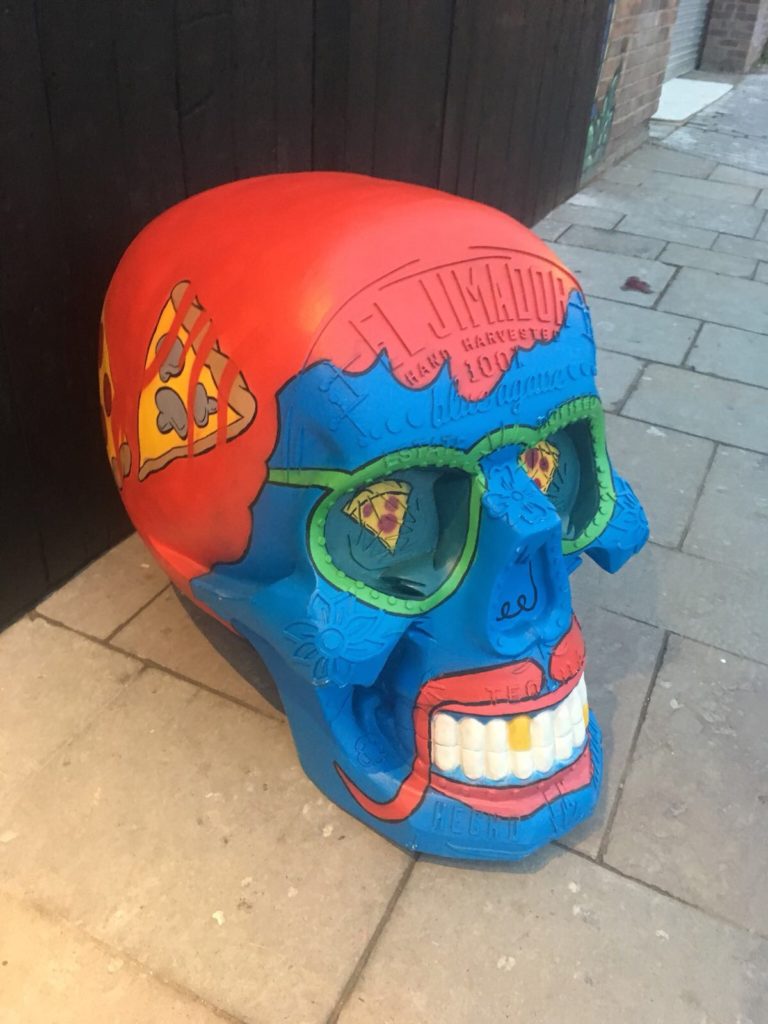 The launch party began at seven and from the moment we walked in (free t-shirt and drink tokens in hand) the pizza was flowing. Huge bases topped with a range of toppings from their current menu, we got straight down to the sampling. First up was the 'Wacko Jacko'  – pepperoni, jerk chicken, Jack Cheese, onion, olives and jalapeno. The base was perfectly thin and crisp, despite it being loaded with cheese and chicken. The heat from the pepperoni and jalapeno accompanied by the saltiness of the olives made for a delicious slice that certainly packed a punch. If you love fresh, spicy flavours then this is definitely one for you.
As well as the Wacko Jack we also grabbed a slice of the 'Ducky Fuzz' which was a pizza take on the much-loved Chinese classic; shredded duck, cucumber, spring onions and a rich, sweet plum sauce. I've tried this flavour in several pizza and Italian restaurants (it seems to be a popular menu option) and I have to say this wasn't the best I've tasted, but as a lover of duck and hoisin, it was still highly enjoyable and I would have had no issue eating several slices! Our next two were the simple (but delicious) Margarita and the more unusual Blueberry Hill. This was definitely a 'don't knock it until you've tried it' flavour of feta, blueberry, red onion and watercress and after a few bites I was fully on board with the sweet and savoury combinations smothered in a tangy balsamic glaze. This was a nice, light change to some of Crazy Pedro's 'heavier' options…chicken n' waffle I'm lookin' at you.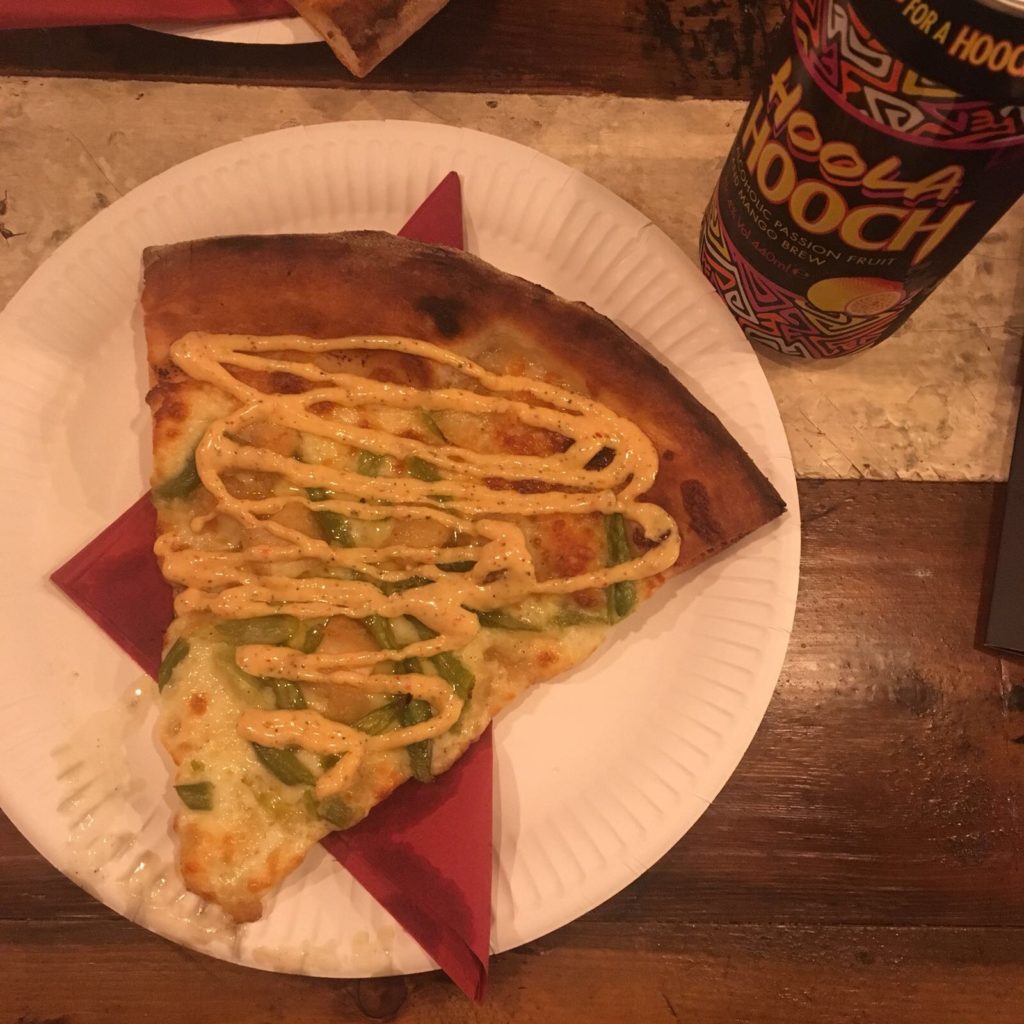 Luckily we had a good amount of drinks tokens between us to wash down the pizza and so we chose cocktails from their Tequila-based menu. The cocktails were split into 'tequila' and 'non-tequila', but seeing as I was in a bar that has the biggest Tequila collection outside of Mexico, I decided a Tequila option was a must. Being a lover of the good ole Espresso Martini, my first choice was the 'rocket fuel' –  Tequila, Coffee, Orange Bitters and Agave Syrup which had the delicious sweetness of a milky ice coffee accompanied (but not overpowered) by the low heat of Tequila that came as a pleasant aftertaste and definitely warmed the cockles! My second poison choice was the 'Candyman Can' – Tequila, cotton candy, lemon and soda. If I'm honest, I was expecting some actual candyfloss to accompany the drink but perhaps that's because I've been drinking too many cheap cocktails that look impressive but totally lack any quality or substance. The Candyman was served in a small tumbler and was delightfully pink in colour. Topped with two strawberry jellies and a sprig of mint, it had a sweet and lemony flavour, which again made way for that unmistakeable Tequila kick.
To try and paint the best picture possible of the décor and interior of Crazy Pedro's to anyone that might be reading this, I would liken it to the bedroom of a moody, angsty teenager. However, If I was going to describe the taste and quality of their menu I'd have no hesitation in saying it was extremely well thought out and not one bit as careless or reckless as its atmosphere would suggest. The pizzas include ingredients of the highest quality (Pedro's bake their dough fresh every day) and their complex cocktails have obviously been created carefully over time, with the best flavour combinations in mind. So to serve something so well made, inside the lid of a trash can is completely oxymoronic, yet it works wonderfully well. Pedro's part time pizza parlour is a very welcome addition to Liverpool's food scene, which, I predict will be a cool kids hangout in no time at all.
Laura Nicholson