The Brink has introduced a duo of delicious drinks as part of the rising demand for Freak Shakes.
The dry-bar and café, located on Parr Street, has put a playful spin on the current trend and will now serve up a delicious and vitamin-boosting 'Frealth Shake' alongside a more indulgent 'Freak Shake' on their 150-strong drinks menu.
The menu additions were added in response to the rising craze, whereby a classic milkshake is topped with chocolate bars, cakes and biscuits to name a few.
General Manager of The Brink Carl Bell said: "In recent months, we've noticed the rise of the 'Freak Shake' and thought we'd put our very own spin on the 'dessert drink' in true Brink fashion. In line with our well-being ethos, we have introduced 'Frealth Shakes', which are packed with nutrients, vitamins and all things good for the gut. For those with a sweet tooth, we've created a mouth-watering 'Freak Shake' of our own, stacked with sweet treats such as Marshmallows, Chocolate Clusters and Oreos.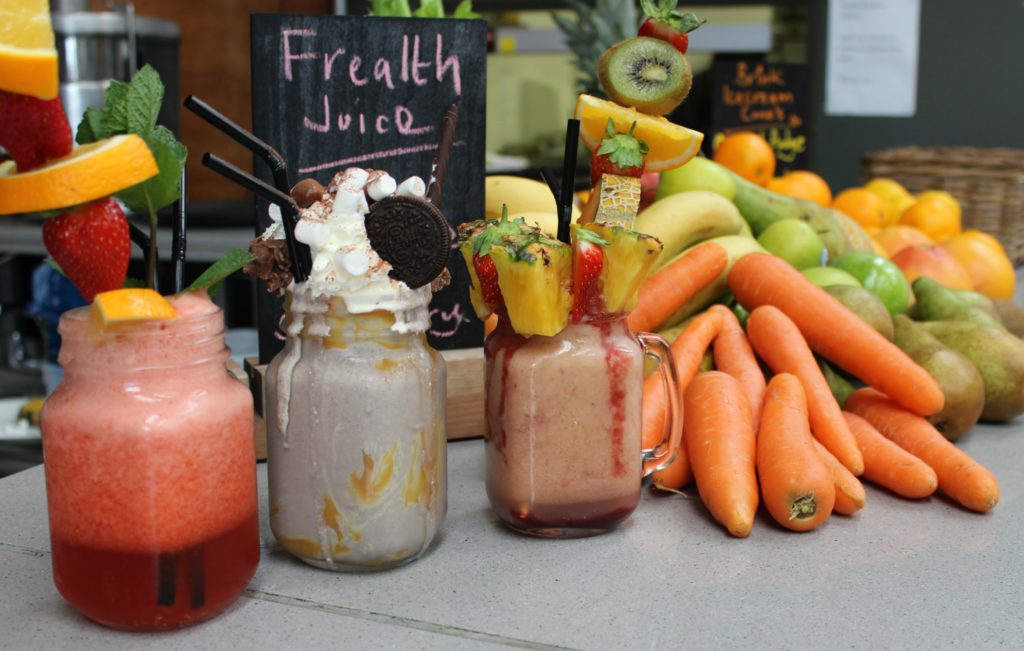 "We understand that fantastic flavour doesn't always come in the form of refined sugars and artificial flavourings, but can also be provided from fresh fruit and nutritious vegetables. What's more, the health benefits of our 'Frealth Shake' are certainly not to be scoffed at – ideal for the health-conscious customer."
The 'Freak Shake' comprises an Ice Cream medley, blended Oreos, Milk and Salted Caramel Toffee Sauce. For those who prefer a healthier alternative, the fruity 'Frealth Shake' is made with Melons, Pears, Apples and Strawberries with the glass smeared with Raspberry Coulis and topped with a Fruit Kebab.
Carl added: "Our focus at The Brink is on health and wellbeing so we wanted to introduce a novel new flavour to all of our customers in a bid to make staying healthy that bit easier and tastier. However, we understand that it's also important to treat yourself, which is where our 'Freak Shake' steps in."
The Brink's 'Frealth Shakes' are priced from £3.95 and the 'Freak Shake' is priced at £4.95.
For more information about The Brink call 0151 703 0582 or visit www.thebrinkliverpool.com