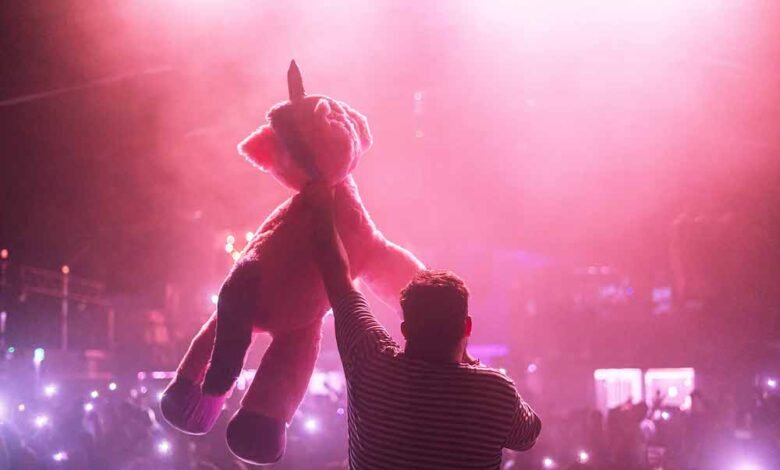 Bongo's Bingo have announced an electrifying one-off show in Liverpool on Thursday 3 February 2022 with their friends at Southern Comfort.
Mardi Gras is the annual wild fusion of music, dancing and happiness, the scintillating climax of vibrant New Orleans – aka NOLA – street parties and celebrations which create the biggest show on earth. Bongo's Bingo presents Southern Comfort's Mardi Gras will bring some of this unique magic to Liverpool at the first event of their Mardi Gras celebrations in the UK. 
Mixed with pulsating energy and magnificent mayhem from Jonny Bongo and his crew, the UK's definitive experiential night has revolutionised bingo for a new generation. Liverpool is the home of Bongo's Bingo which takes place in over 40 UK locations and is the perfect location to host what will be one of the parties of the year.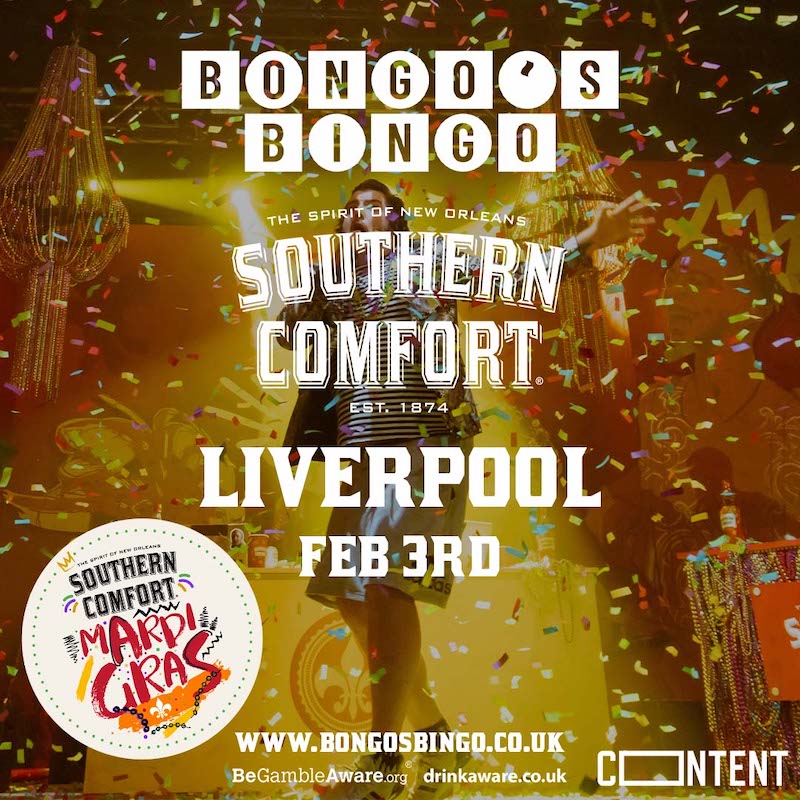 Southern Comfort's unique take on the NOLA celebrations will see party-goers invited into a vibrant Mardi Gras world at Content.  Immersive performances will create unexpected interactions peppered throughout the evening, inspiring guests to come together, let go, play bingo and ultimately have lots of fun. Tickets are available now via www.bongosbingo.co.uk and on the app – each ticket includes a Southern Comfort slushie.
This event is part of a series from Southern Comfort, with further NOLA-inspired events to be announced for later in 2022.
For the latest information on this show and where to purchase tickets, visit: www.bongosbingo.co.uk