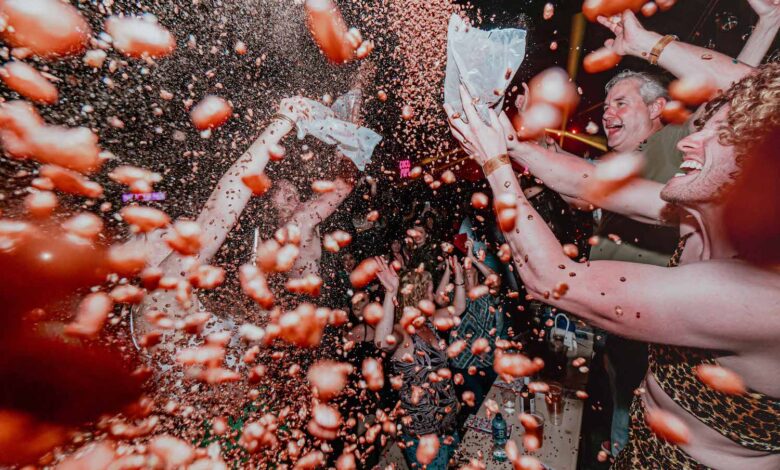 Bongo's Bingo this Christmas in Liverpool is going to be extra special.
After selling out 2021's run of ABBA themed shows, for winter 2022 the sequins and disco balls are being packed away and it's time to dig out air the guitars and celebrate the greatest rock band of all time – Queen.
This winter at CONTENT – the HQ of Bongo's Bingo – Jonny Bongo as Freddie Mercury and his dancers will lead 16 raucous shows from Friday November 18 all the way to NYE. Each show will feature all of Queen's biggest hits and loads of the all-time classic rock songs, too – perfect for hands in the air sing-a-longs all night long. Between en-masse renditions of Bohemian Rhapsody, Radio Ga Ga and It's A Kind of Magic, these festive dates will be packed with Christmas bangers and loads of special prizes. And that's not all – at each show there are some very special guests performing: Five.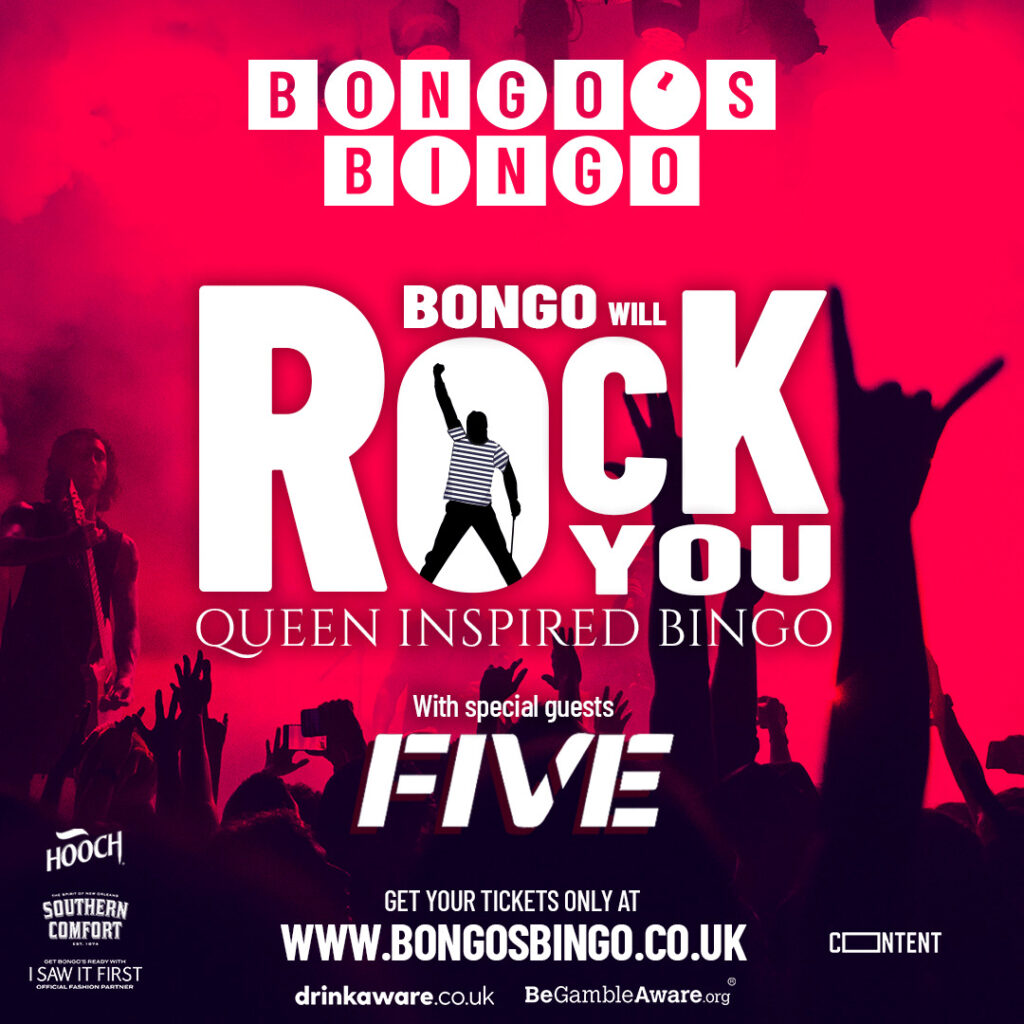 Five are the hugely successful British boy band from the late 90s and early noughties. They enjoyed remarkable success worldwide, particularly in the United Kingdom, throughout Europe, Asia, Australasia, North and South America, and sold over 20 million records worldwide, having 11 top ten singles and four top ten albums in the UK.
Jonny Bongo says: "These shows are going to be epic – 16 dates of Queen classics and all kinds of mega rock tracks belting out each night. Christmas is my favourite time of the year for Bongo's Bingo – the crowds are always on the finest form and of course we get to theme everything too. And to have the Five boys here too makes the shows extra special. Bongo Will Rock You will take everyone all the way to NYE – it's going to be class."
The award-winning Bongo's Bingo has reinvented what it means to go out, uniting crowds for nights of magic and mayhem and is the original and defining bingo rave experience. It's rejuvenated a quintessentially quaint British pastime with an immersive live show featuring rave rounds, nostalgia-soaked revelry, dance-offs, audience participation and crazy prizes in a night of pure and unadulterated escapism.
Bongo's Bingo 'Bongo Will Rock You' tickets are on sale now via www.bongosbingo.co.uk