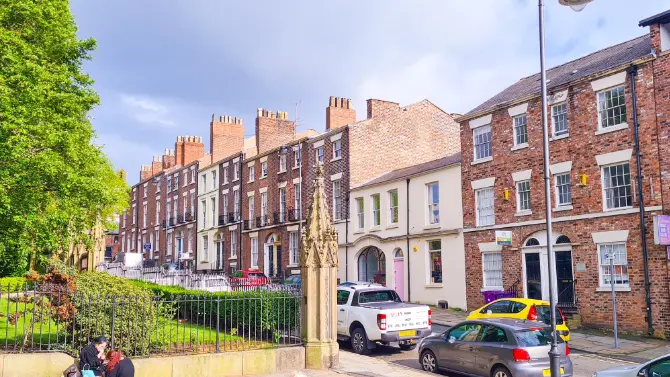 Bold Place is a new female led creative business and community space in the heart of Liverpool. Last week, they launched their first Crowdfunder campaign to renovate Bold Place and open their doors to the community.
Bold Place is a grass roots project, focussed on empowering women creatives. They want to provide a place for exploration, learning and escape, in a society where such opportunities are few and far between. Their vision is to create a safe space for women, offering both arts and wellbeing workshops, events and talks through their CIC – Bold Vision. They believe this is of great cultural benefit to the city and a much needed resource for the community.
To open their doors, they need to make several key improvements to their building. Bold Place is in a prime spot, nestled at the top of Bold Street, opposite St Luke's Church. Their ground floor community room is accessible, but needs work in order to be a welcoming and safe space. They also have a wonderful outdoor area – hard to come by in the city – which they would love to transform and open up to the local community.
The Bold Place Crowdfunder is the first essential step in being able to open their doors and start work on their mission. There are some amazing limited edition rewards on offer on their Crowdfunder too, contributed by their resident artists. Their campaign ends on 9 December so go and support this great project now!
Crowdfunder: https://www.crowdfunder.co.uk/p/boldplace
For more information visit http://www.boldplace.co.uk/ and follow Bold Place on Instagram.