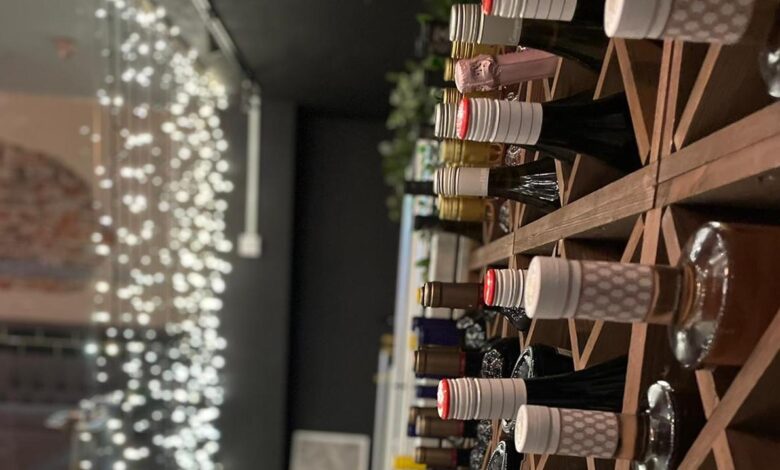 BoBo, Liverpool's only authentic Iberian bar is celebrating its new 'sunshine' look, with an updated wine and food menu.
Now with a bright Spanish lemon frontage, BoBo's wine list is equally summery and promotes the best of Spain and Portugal's finest wine producers from foggy, rainswept Galician Northern Spain to steamy Andalucia in the south, to Portugal's Douro Valley.
The new list features seven red, seven white and two rosé wines, alongside three superb examples of Prosecco. The wines from Europe's western border with the Atlantic Ocean encompass a unique set of characteristics, strongly influenced by the climate and the region's unique terroir.
Working with leading-UK independent wine supplier East Street Wines, BoBo owners, Liverpool's Lucky Penny Group have carefully selected wines that not only tell the story of the rich history of wine making in the Iberian Peninsula, but also offer a tantalising taste of contemporary Spain and Portugal at fantastic prices.
At the same time, the wine list of BoBo's sister bar, Abditory on Queen Avenue between Castle Street and Dale Street, has also been refreshed and it now serves 10 wines from nine different countries. Both bars now also have extended food menus.
Josh Moore, of Lucky Penny Group, said: "We've just redecorated the outside of BoBo for the sunnier weather and we wanted this splash of colour to be reflected in a wine list that stands out just as much. There is a reason behind every wine on the new list and East Street Wines have advised with their incredible knowledge and expertise. The choices each have a story, they are very approachable and easy to drink and offer good value for money and are also all served by the glass allowing people to try as many as they like.
"We are trying to break down stuffy barriers around wine lists with our new approach which is reflected also in our fun and informal monthly wine tastings. Each wine comes with a flavour profile from the weird and wonderful to the tongue in cheek. We've focused on relatable flavours and places easily recalled and our customers are really engaging a lot more and sales have increased."
Among the white wines are a champion from Portugal, Ponte de Lima Vinho Verde, described as "summer in a glass"; Ai Galera Poetico, a thrilling, supremely drinkable Portuguese red that offers enormous value and character; and the Smiling Donkey Touriga Franca from Spain, a dark ruby red guaranteed to make you say: "Hee Haw!"
The rosés are the highly-rated Finca Manzanos Rioja Rosado and the delicate and bright Rosapasso Originale Pinot Nero from one of the oldest wine family companies in Italy.
At Abditory, five white wines include Austria's Ferdinand Meyr 'Funkstille' Gruner Veltliner, the bar's alternative to 'Pinot Grigio'; five reds including the rich, juicy and alluring Scotto Family Vineyards Old Vine Zinfandel with its long and delicious aftertaste; three rosés among which is the lychee-coloured Rosé Domaine La Grande Banquiere Côtes de Provence, a crisp and refreshing French aperitif wine. Three outstanding Proseccos are also on the list.
Danny Spencer from East Street Wines said: "Lucky Penny are trying something different with all their wines and not replicating other bars. These wines lists offer great combinations, they are exciting and deliberately thought-provoking, so there's no Pinot Grigio or Merlot, for example, but there are brilliant alternatives without anyone having to pay over the odds for such quality."
All these wines and more can be tried in generous portions at BoBo's relaxed and informative monthly Wine Club, which takes place on the first Thursday of the month, lasting two hours from 6pm, price £25, with the next Wine Club is 7 July.
BoBo's full menu can be found here: BoBo (bobo-bars.com)Abditory's full menu can be found here: Abditory (abditorybar.com)