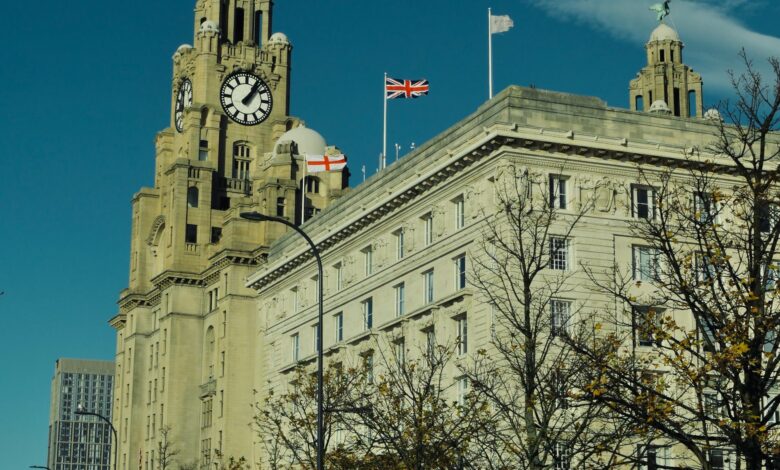 Other
The Best Casinos to Play Live Dealer Blackjack in Liverpool
The gambling industry in the United Kingdom continues to grow and in 2019 brought in around £14 billion in revenue. The popularity of casino gambling continues to rise, with games like Blackjack, Roulette and Poker being among the favourites.
More than just the games themselves, the experience is something which is a key part of the reason people continue to return to casinos.
Being able to share the experiences with friends, as well as a great way to spend an evening, casinos across the United Kingdom welcome more and more punters and gamblers every week.
There are more than 500 blackjack tables across the United Kingdom in casinos in major cities and towns. To find your closest one check out BestOnlineBlackJack.com.
Casino gambling has become a hugely popular pastime in the United Kingdom and the rise in online gambling has helped in bringing in new players.
After the pandemic and ease of restrictions, casinos are once again welcoming people back into the traditional bricks and mortar venues.
There are many different types to choose from across the United Kingdom. Each has different levels of dress codes and rules as well as entry fees and jackpots.
In Liverpool, the three best casinos to play live dealer blackjack are:
Grosvenor Leo Casino
Genting Casino Queen Square
Genting Casino Renshaw Street
Each has its own appeal to different players and provide unique and enjoyable nights for its patrons.
Grosvenor Leo Casino
Known locally as Leo Casino, this casino is operated by Grosvenor who are one of the most trusted land-based and online operators in the United Kingdom.
They are experienced and secure in their operations which ensures players can attend and enjoy their gamin without concern 24/7.
Leo Casino is based on the waterfront of the historic city, offering impressive views across the world-famous Mersey River next to Albert Dock.
In 2013, the casino underwent a complete refurbishment providing customers with a high quality and high-class ambience.
The casino is one of the most friendly and lively places for casino gambling and there is a relaxed, smart casual dress code enforced.
Dining, cocktails, and gambling are all available across the two floors that make up Leo Casino. It is a great location for a night out in so many ways.
The blackjack tables operate throughout the day and night, there is round the clock entertainment available.
It is the relaxed, friendly atmosphere that brings gamblers back to play blackjack and other casino games here each week.
The views and the entertainment are unrivalled in so many ways and is a key part of the Liverpool entertainment scene.
Genting Casino Queen Square
One of the most easily accessible casinos in Liverpool, Genting Casino Queens Square is easy reached on public transports and close to Liverpool Lime Street train station.
The building itself was built in the 1960s though the interior makes it one of the most modern casinos in the United Kingdom
It is possibly the most impressive of the three casinos in Liverpool for its high-quality furnishings and decoration.
Again, the dress code is smart casual and blackjack tables are operating with stakes from £5 to £1000.
Complementing the live tables are a number of electronic roulette machines as well as slots and other etables.
As well as the gaming entertainment, the casino is also the home of the 1880 bar. Here you can enjoy cocktails in VIP booths, hit the dancefloor with live DJs and bands regularly featured.
The bar also offers big screens for sports events like boxing and Premier League football which can all be bet on at the casino.
It is popular in Liverpool for its modern look, ease of access, as well as its lively bar offering different types of entertainment.
As well as this the venue provides Genting Nights Packages where experiences can be arranged. Private tables can be booked for Blackjack as well as other games live Poker and Roulette.
Genting Casino Renshaw Street
The other Genting Casino was also refurbished around the same time, back in 2013, and offers similar packages and games to its clients as Queen Square.
What makes this venue unique in the city is its links to the Asian market, specifically offering a dedicated Mah Jong room with seating for 32 players.

Along with the casino games, there is a Chinese Restaurant on-site offering food throughout the day and night. The Hou Mei restaurant serves reasonably priced, authentic, and freshly prepared Chinese food seven days a week.
As well as the food and gaming, there is a bar called Fahrenheit, offering live sports of the big screens and wines, beers, and cocktails as well as an excellent gin menu.
It has a modern, relaxed environment with a smart casual dress code. It is an ideal place in Liverpool to socialise and enjoy gaming with friends.
The Liverpool casino scene is one that can be enjoyed by all in modern, friendly, and exciting environments.
There are different ways to pass the time and immerse yourselves in the games as well as socialise.
When visiting, or if you're a Liverpool resident, make sure you add these sites to your destinations for a night out.