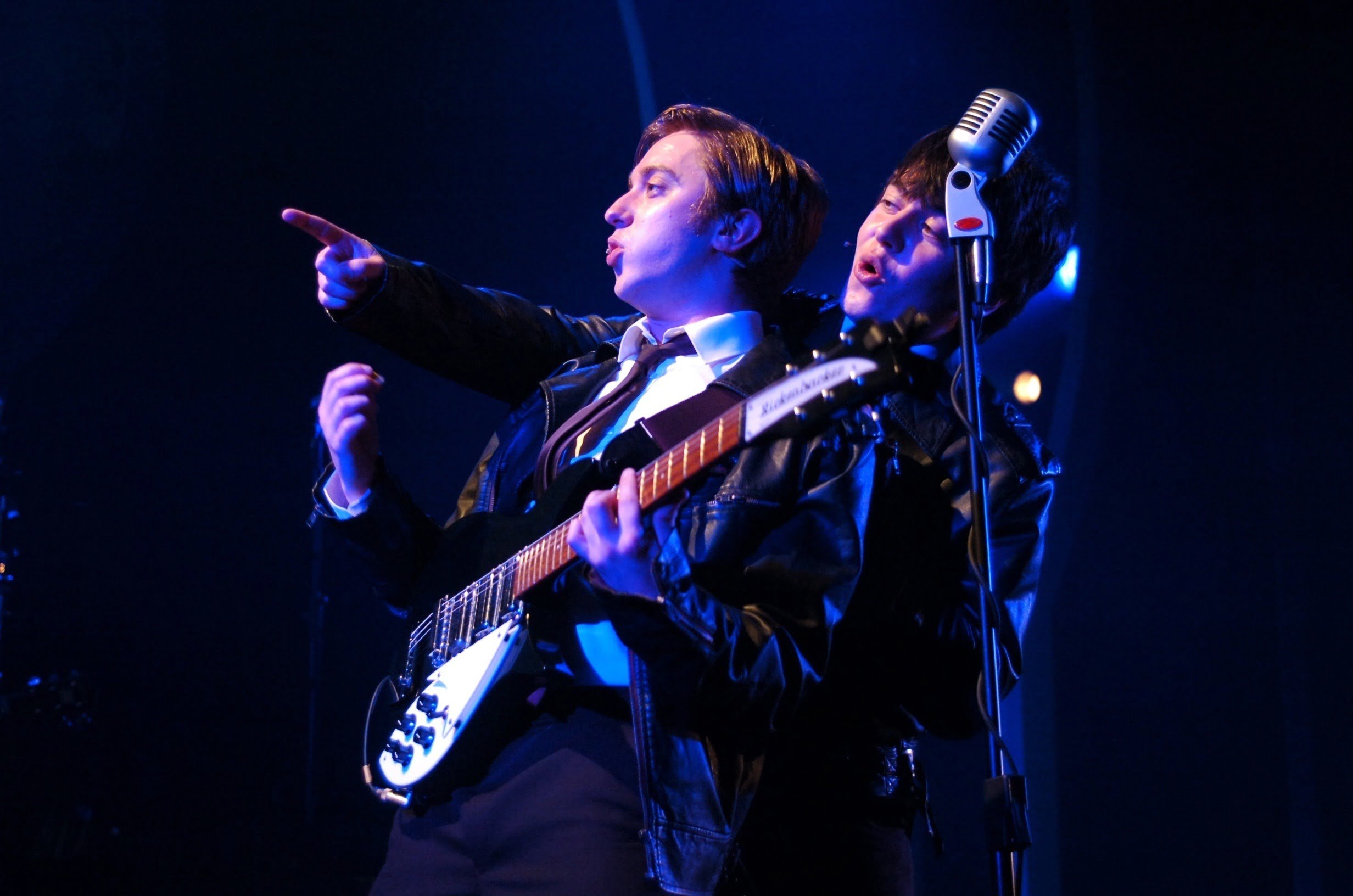 This weekend sees the 50th anniversary of the Beatles' feature film A Hard Day's Night and to celebrate the cast ofLennon are re-creating the Fab Four's famous rooftop gig!
Cast members Mark Newnham, Tom Connor, Danny McIntyre, Ross Higginson and Adam Keast will be performing a selection of Beatles hits from the top of the canopy at 1pm on Friday 4 July. The gig is to celebrate 50 years of the Oscar nominated Box Office hit film A Hard Day's Night.
The film was made for just £200,000 in 1964 as American distributors fancied making a quick buck from a flash in the pan British band. It has gone on to be considered one of the greatest Rock n roll films ever made.
United Artists only agreed to a distribution deal in America if it was made quickly so the film, which also starred Wilfred Brambell, Deryck Guyler and  Norman Rossington, was made in 3 months. John and Paul wrote the title track in one night in the middle of filming after Ringo's off the cuff remark about a recording session being "a hard day's night".
Lennon is back at the Royal Court following an incredible run last summer. Bob Eaton's show, which stars John Power as the older John Lennon, has received a collection of five star reviews and there have been standing ovations at the end of each performance.
The show follows Lennon's life from Woolton Church Fete to New York, stopping off in Hamburg and The Cavern along the way. All of the major players in the Beatle's life appear, from his upbringing with Aunt Mimi to his later life with Yoko Ono.
Packed with the music of Lennon and McCartney there are more than 40 hit songs that drive the show from beginning to end. Amongst many others the hits include: All You Need Is Love, Lucy In The Sky With Diamonds, In My Life, Hard Days Night and, of course, Imagine.
Writer/Director Bob Eaton is joined again by Musical Director Howard Gray. Yoko Ono is supporting the show having agreed, along with Sony, to the use of all of the music in the show.