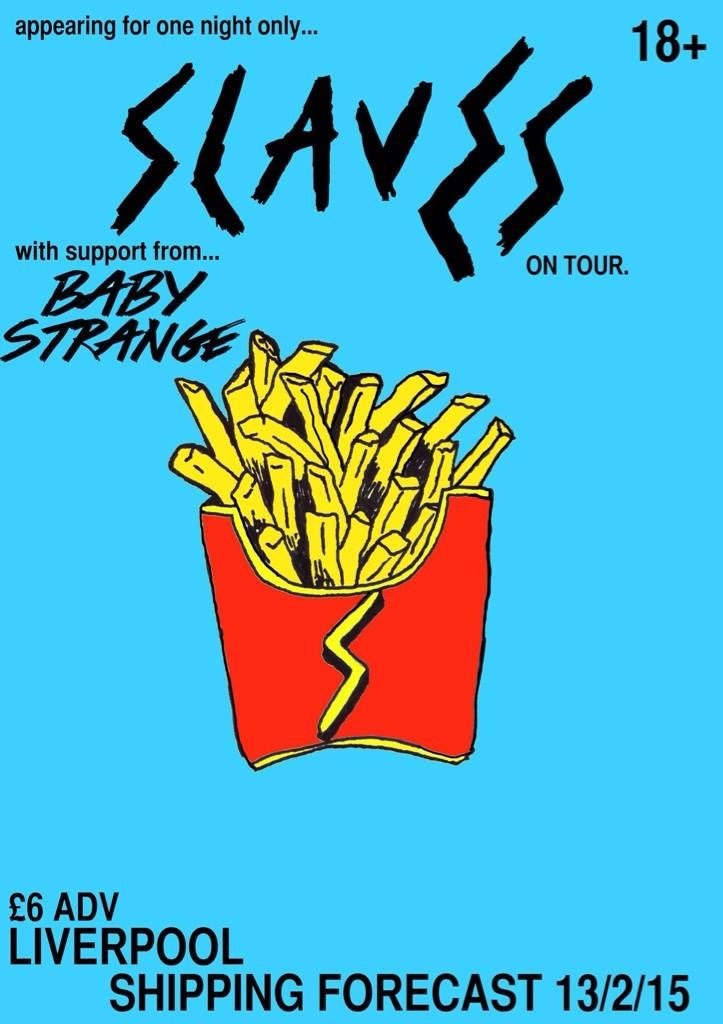 It's been less than a year since I first saw Baby Strange. I was waiting for the headline act to come on at The Arts Club, when I heard the first track. By the beginning of the second, I had broken off the conversation I was having with my friend and dragged her from the bar towards the stage. There were pitifully few people watching, and the band got shifted off stage pretty sharply to make way for the next act, but I was smitten.
The music was good and raw, the way post-punk, or all punk for that matter, should be. The delivery was excellent and the boys had enough stage presence to push their moody, aggressive music into your brain, playing on loop long after the last chord was played. I travelled to Manchester to see them on their first headline tour, watching them in The Fallow with a crowd too small for the quality of music being delivered. Unable to get to any of the festivals they were playing during the summer, I waited patiently for my next fix. My despondency when I found out the closest their February 2015 tour brought them no closer than Leeds fled when I heard about the support slot at the Slaves gigs, and their imminent return to the North West.
[youtube https://www.youtube.com/watch?v=5Ci-4Wnizq8]
Baby Strange hail from Glasgow. They make a hell of a lot of noise and commotion for 3 Scottish lads. Comprised of Jonny Madden on vocals/guitar, Aiden McCann on bass and Connaire McCann on drums, Baby Strange belt out a fine mix of harsh post-punk, with punchy, bleak lyrics and pared-down, minimal rock and roll guitar. Tracks such as 'Pure Evil', Luver' and 'Distance Yourself' have been garnering acclaim and air-time, with the fast, sullen music beating its way into the public's consciousness.
However, the new single 'VVV', due to be released as a limited edition vinyl in February, marks a slight departure. The track is slower, dominated by rhythm, embellished by the usual strong lyrics, giving it a slight retro-pop feel. 'VVV' might have its roots in the 70,s, but the sound and production are slick, brutal and modern. Showing their usual mix of raw talent and sheer professionalism, the track features bleak and haunting lyrics regarding the marriage of love and raw sex and how difficult that can be. Madden's deep sonorous voice gives suits the content perfectly. It's another winner, another brash yet strangely sophisticated slice of Glaswegian brilliance, another reason to make them a band to watch. If you want to see this band while they are still relatively unknown, I wouldn't recommend leaving it too long. The luxury of seeing them at such intimate venues won't last forever. These lads are destined for bigger things.
Baby Strange support Slaves at The Shipping Forecast on February 13th
Roxy Gillespie