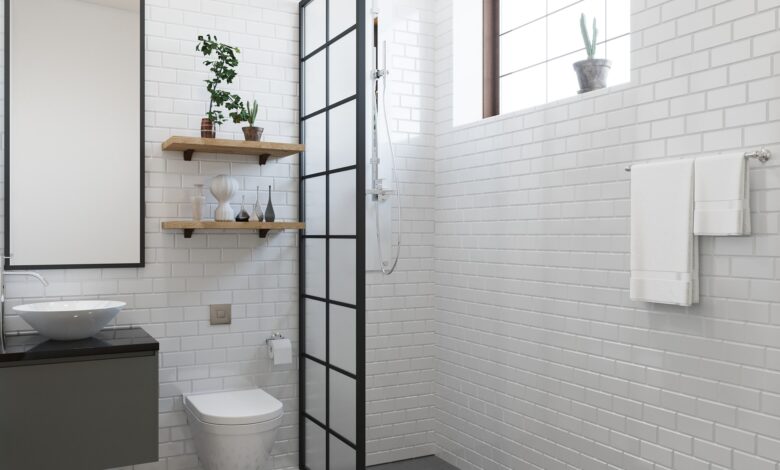 Other
6 Great Ways To Update Your Bathroom's Décor 
Updating the décor of your bathroom is a great way to breathe new life into the space without necessarily having to undertake a major renovation or redecoration project. Giving your bathroom a new look is a great way to boost your mood, and it also helps to increase the attractiveness of your home, potentially even increasing the overall value of the property too. Experts agree that bathrooms are a common focal point of home buyers. Renovating your bathroom when you can afford to do so is a great investment. Doing so gradually instead of taking on a massive project to do everything in one go is much more affordable and far less stressful. To give you some ideas of what you can try, here are some great ways in which you can update your bathroom's décor.
Add Patterns
When decorating a room, there is always the risk that things end up looking far too clinical and bland. To avoid this, you could try to add some nice patterned surfaces to the room. First, you could consider adding some beautiful tiles to the walls or around the sink and bath. Or, instead of tiles, you could add some wallpaper to your bathroom, the pattern of which could complement your theme well. For example, if you want to go for a classic coastal bathroom theme, a striped pattern works very well.
Consider The Theme
When it comes to the overall look and feel of your bathroom, it's important to have a theme in mind so that you avoid turning it into a strange mixture of different colours, ornaments, and textures which have very little in relation to each other. Decide on the theme you're going for early on so that you can make your decisions around that theme. For example, if you were to opt for the coastal theme mentioned above, you'll want to get decorations that work within that category, such as seashells, rope adornments, and glass bottles. You'll then also want to choose colours that work for a seaside look, such as blues, sea greens, and sandy yellows.
Make Use Of Plants
A great way to decorate any room is to add house plants to it. Adding a splash of nature to a room instantly changes the entire vibe of the space. There are a number of reasons that plants are a great choice for decoration. First, they brighten up a room very easily and can be affordable. As well as this, plants can improve the quality of the air and boost our mood. This is because plants and nature, in general, are said to positively impact mental health. Being surrounded by plants can make you feel much more relaxed and content, which makes them a perfect addition to a bathroom making your baths and showers a much more pleasant experience.
Update Your Textiles
The materials you use can significantly affect the room's overall feel. There are a number of things you can add or update in your bathroom when it comes to textiles, for example. You could change your shower curtain, combining this with the above suggestion of adding patterns. A bold colour and pattern choice for your shower curtain could be the unexpected focal point of your bathroom. Or you might want to consider shower enclosures. As well as this, you might want to add some towel bales from Absolute Home Textiles to your shelves. While serving a purpose, there's something extremely pleasing to the eye: some pristine, soft, folded towels sat on your shelves, almost in an ornamental fashion.  
Make Use Of Verticality
Speaking of shelving, this is actually something that is regularly forgotten about when decorating any room. Often it can feel as though something is missing when you finish decorating a room, and this ends up being the bare walls. As well as covering up those excessive gaps on your walls, shelving turns this space into something useful too, which is especially useful if you don't have a large space to work with in the first place. Instead of using a cupboard on the floor, free up some extra space by turning your walls into a space for storage. This also allows you to display more eye-catching ornaments, too, as well as hanging plants.
Use Upcycled Items
Reclaimed materials are a beautiful addition to any room, and old items you may consider throwing out can be reused as new furniture. For example, after some basic repairs and a lick of paint to freshen the piece up, an old vanity mirror could even be repurposed into a sink after some simple plumbing work. Alongside this, there are some other, slightly simpler options for upcycling. For example, you could use old decorated jars as storage for toiletries, old baskets to store towels in, or even turn an old ladder into shelving or a towel rack. There are many possibilities when it comes to upcycling, so use your imagination and get creative with it.