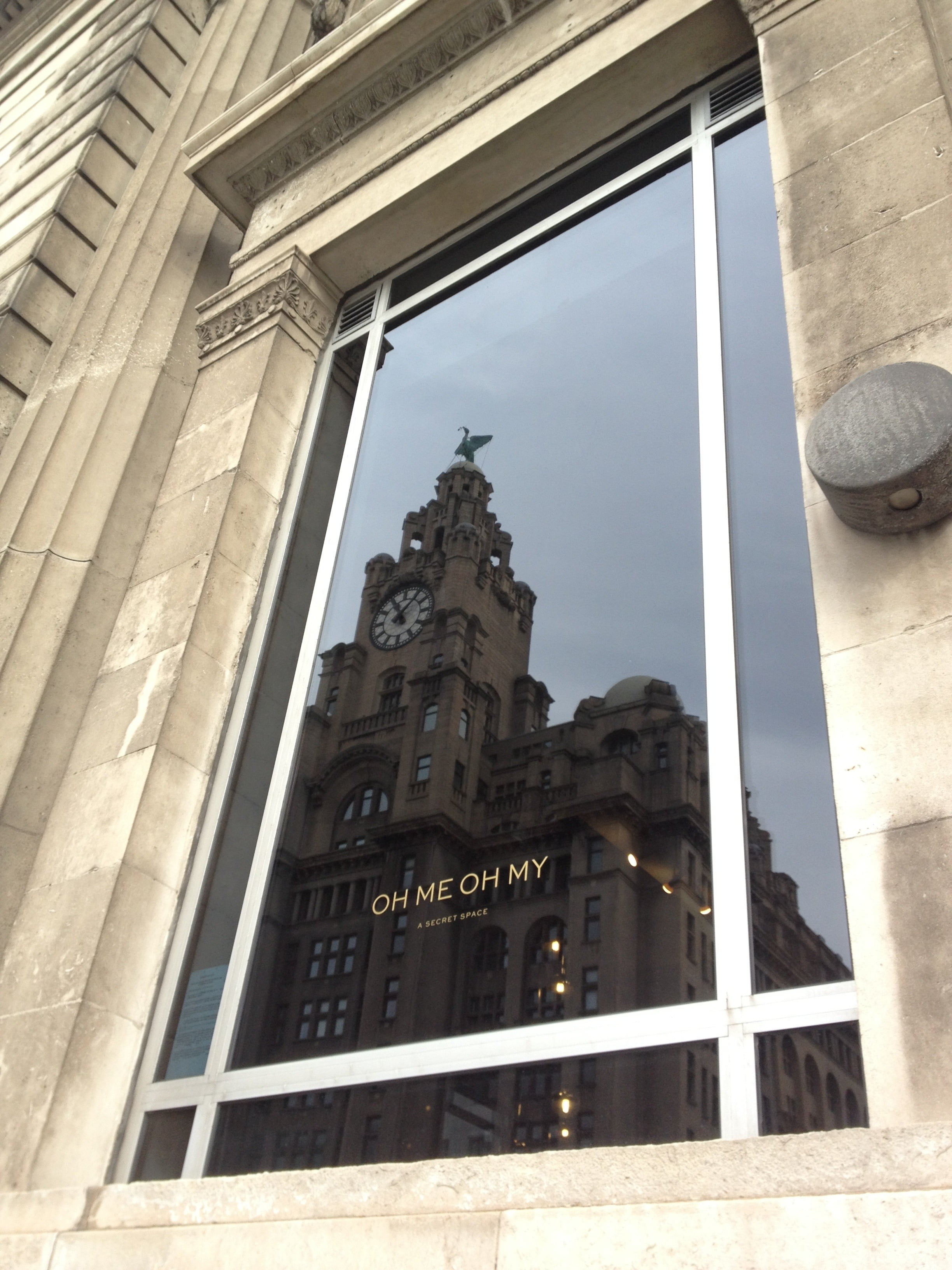 Oh Me Oh My is lovely place hidden in plain sight: right across from the Liver Building on the corner of Water Street and the Strand stands this huge building which used to be a bank. You need to go up Water Street and go back on yourself to find the entrance for it, unless you knew it was there, you wouldn't even think that such a nice place exists inside.
When you go in you are welcomed by the highest ceiling I have ever seen in a tea room, and up-cycled furniture which give the place an instant chic. You can book the space for weddings and other private functions, but get in there quick as it is becoming a popular venue for elegant dos.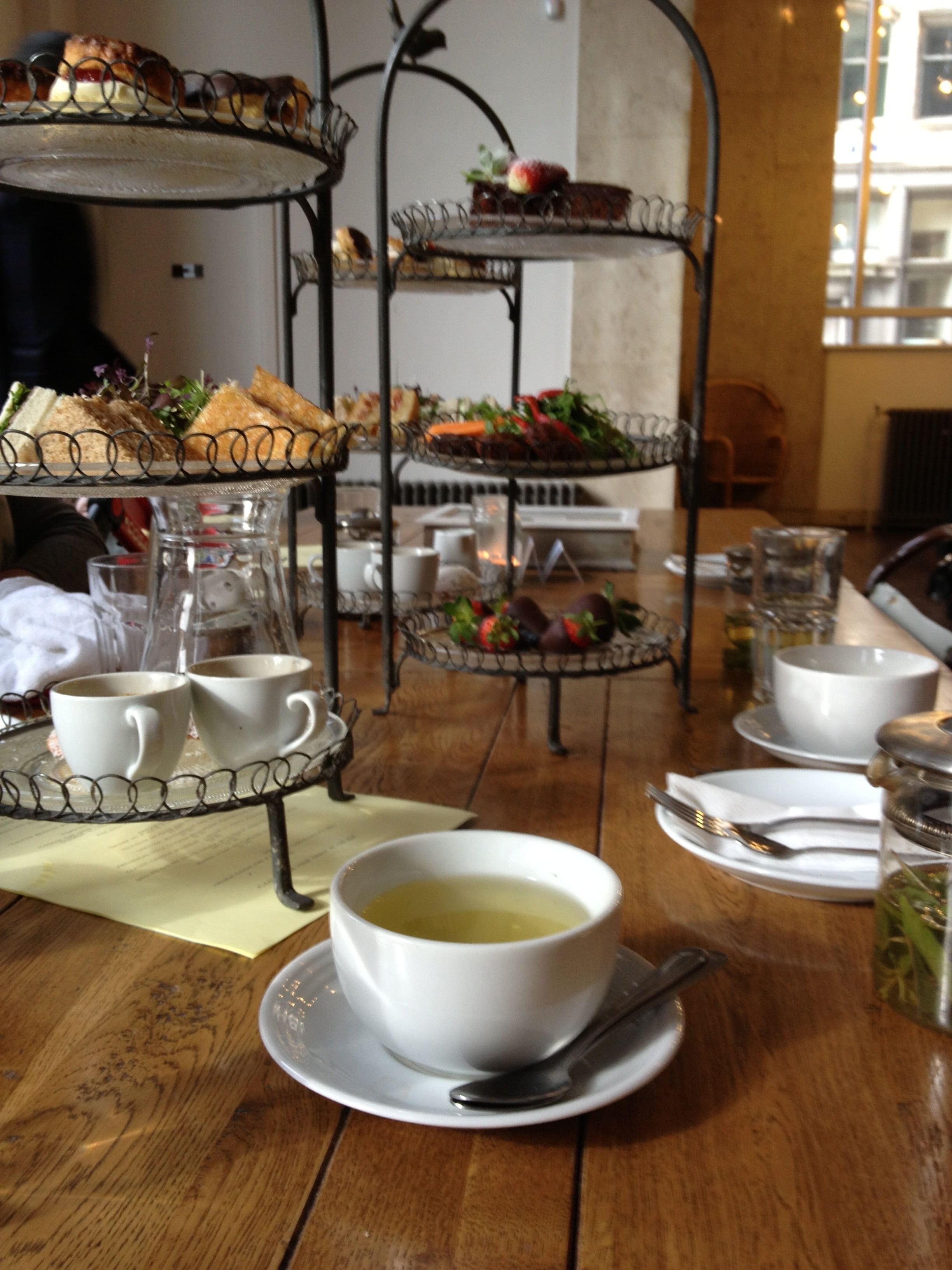 We went in for afternoon tea and went back a couple of weeks later for a secret Sunday Roast session. Both were as equally delightful! The staff there couldn't be more helpful and accomodating, they prepared a non-dairy tray for our afternoon tea and baked the most delicious vegan cake. We stayed from 1pm until closing time at 5pm and never did we feel pressured to leave.
The Secret Roast session felt grand and intimate at the same time, as the space is not overfilled with tables you have the feeling that the place is running just for you, and the attention you get from the staff emphasise that feeling. You have the choice between a two or three course meal, including a vegetarian option. I went for roast beef with all the trimmings, which was really lovely. All in all we really enjoyed our meal, and the live singing gave the place an extra special touch.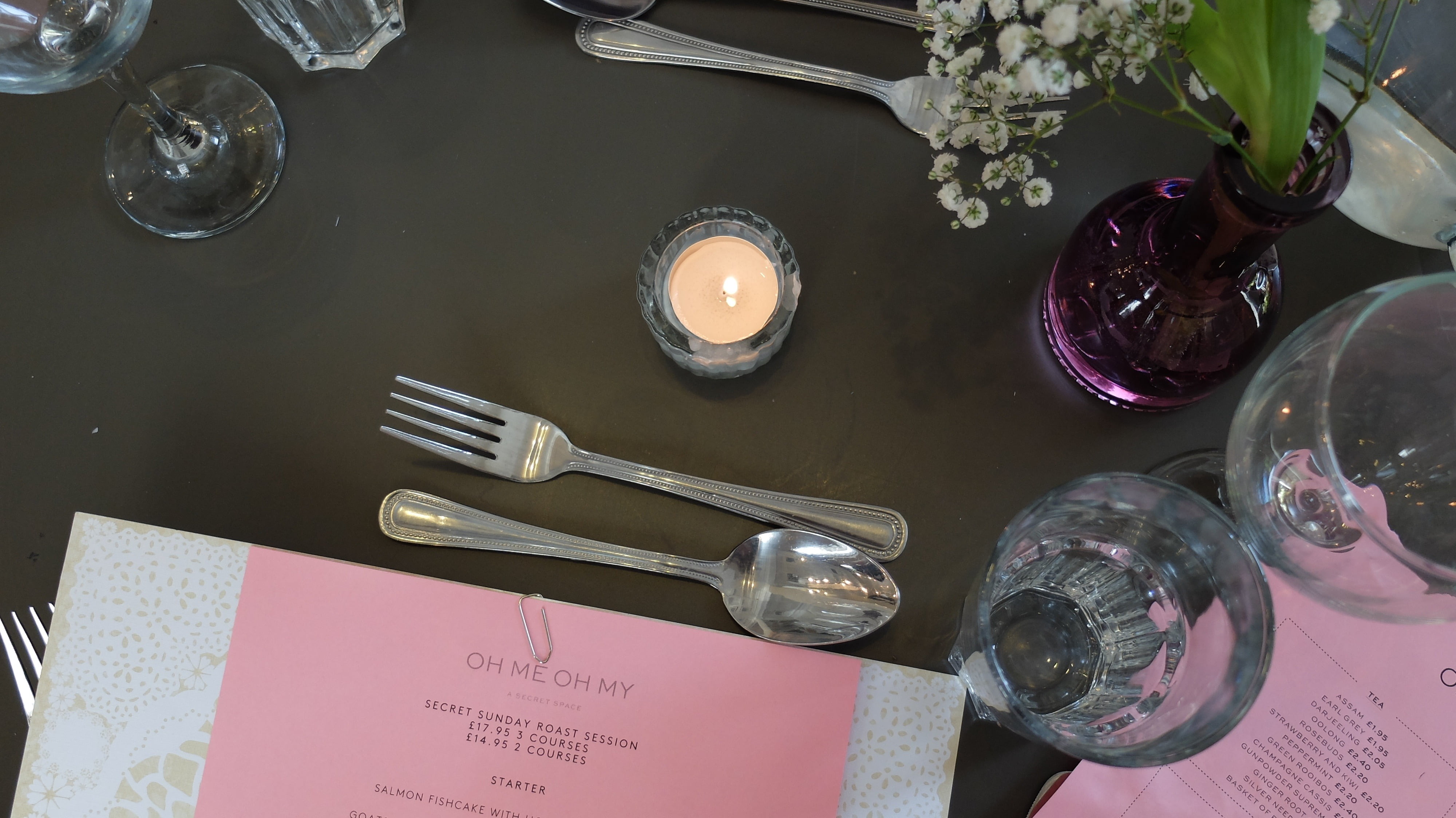 The only downside? Oh Me Oh My is only open weekdays 9-5, but make sure you follow them on Twitter @OhMeOhMy_Liv to find out about the next weekend secret session so you won't feel like you are missing out.
OhMeOhMy; West Africa House, 25 Water Street, L2 0RG (0151 707 7747)

Barbara Tam