Buyers Club Donates £1,690 to Steven Burgess for his Action Against Hunger Charity Trek.
Renowned Liverpool chef Steven Burgess of Rhubarb & Custard Catering has successfully completed an 80 kilometre hike through the Simeon mountains in Ethiopia raising vital funds for Action Against Hunger's lifesaving programmes.
Joined by a number of other chefs, restaurateurs and hospitality industry experts from across the North – Steven spent four days trekking at altitudes of up to 4400 metres.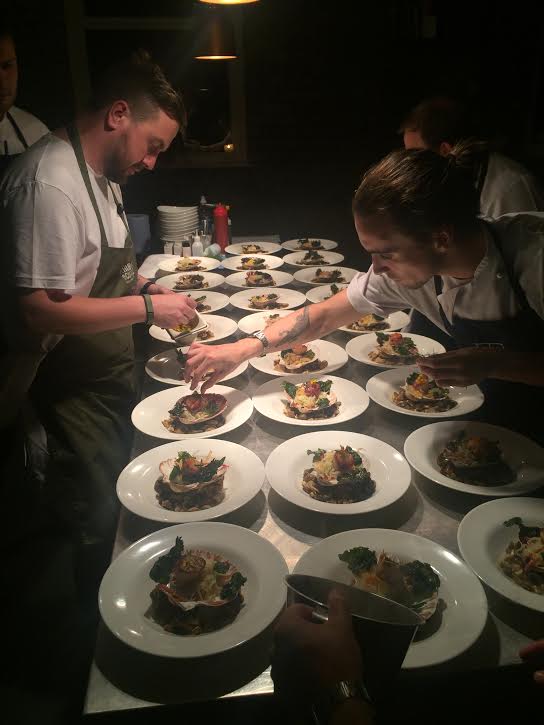 Ahead of the trek, Steven went head-to-head with Daniel Heffy of Buyers Club to raise money for the cause. The Hardman Street restaurant donated all profits from the evening's tickets raising £1,690 for Action Against Hunger, the international humanitarian organisation working to end child hunger.
The unique cook-off – Buyers VS Burgess – was a huge success with each chef curating three exquisite dishes – at the end of the evening, diners voted for the courses they enjoyed most.
Buyers Club is already planning its next 'VS' event where Head Chef Daniel Heffy will take on another Liverpool chef for one night only, a date and contender will be released very soon.
Steven Burgess, founder of Rhubarb and Custard, says: "It was a fantastic and fulfilling experience embarking on the gruelling journey and raising money for the great cause! 'Buyers VS Burgess' was a great evening of good food and drink – and it was brilliant to raise the money through an unconventional cook-off and £1,690 altogether for the charity."
Daniel Heffy, head chef and co-founder of Buyers Club, says: "Action Against Hunger is a brilliant cause – and so as soon as we heard about Steven's trek, we knew we wanted to get involved and help contribute some funds. The response to the event was brilliant and we definitely achieved our aim and raised a fantastic amount."