Today Liverpool Calling announced their line up for the Bombed Out Church stage with headliner's the legendary Space. Platinum selling band Space came to prominence in the mid 1990′s, with hit singles such as Female of the Species, Neighbourhood, Avenging Angels, Me and you Verses the World and The Ballad of Tom Jones. They also worked with Tom Jones and Cerys Matthews.
Also announced was rising star Jetta. Stepping out of the shadows of her previous backing-singer duties for Pamola Faith and Cee Lo Green, the limelight is now very much on the 24 year-old, Liverpool-born singer. Her latest song Crescendo was produced by none other than Pharrell Williams.
The festival made a huge impression in 2013 with its impressive array of well established acts mixed with the finest new talent around. 2014 promises to build upon these sturdy foundations to create a truly special event for the city to cherish.
Full Line Up Listed Below;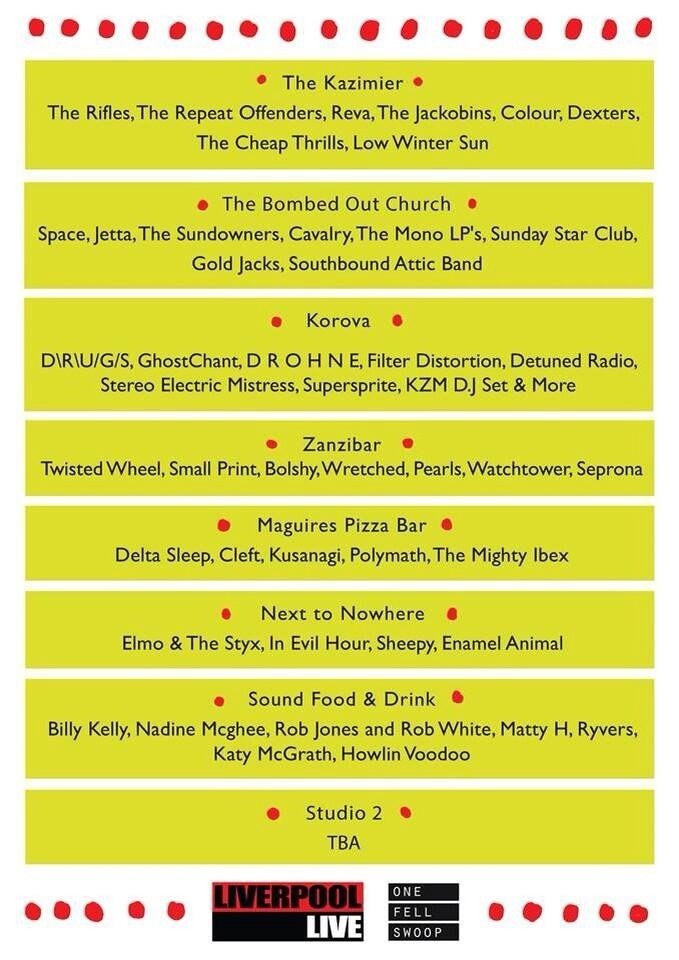 To find out more on Liverpool Calling go to;
Facebook; Liverpool Calling – – Twitter; @LivpoolCalling, #LiverpoolCalling
Tickets available on Skiddle and Seetickets