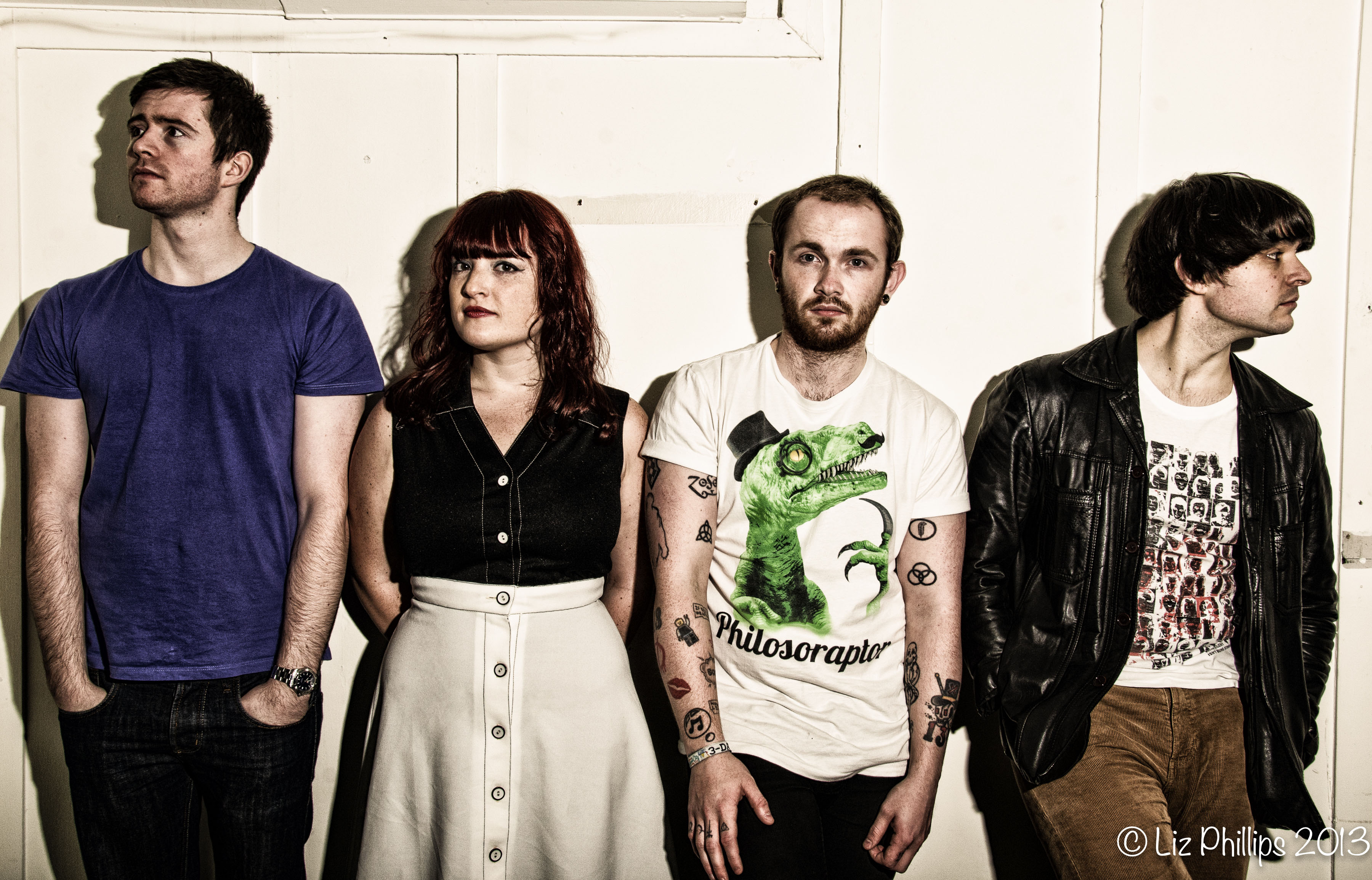 Liverpool's quirkiest four-piece band The Mono LPs add a new edge to the indie rock genre with a cello.
The band's first single/video, 2012's 'Die A Little Death' is instantly likeable. Ste Reid's vocals open the song in a ballad-like fashion but it is when the instrumentals start that really shows off the talent of the band. What they have to offer is anything other than ordinary. Vicky Mutch's cello playing perfectly compliments the strings of Reid and Chris Barlow (bass), proving that such instruments are not reserved just for classical performances. Their sound is slick and it is clear they have honed it to what works best of them. The rhythm makes it very easy to click along to with Daniel Beech providing the thumping drums to Reid's powerful vocals. His catchy lyrics make for a great sing-along, particularly the shouty chorus, tipping the band between the indie and rock genres.
From the same EP, 'The Flame' is just as punchy with the melody of the cello overlaying the guitar riffs in the same way Mutch's backing vocals echo Reid's. Just like 'Die A Little Death' it is sure to be a festival winner. '6 a.m.' is more toned down but no less catchy.

Recent release 'Emilia' really secures the band's talent as artists in their stripped back acoustic video. Reid and Mutch's vocals work alongside each other without sounding too sickly sweet, where some male/female duos might otherwise fail.
Their acoustic performance of 'The Flame' too, is just as impressive. The band have a few dates lined up across the northwest from May-July before their date at Liverpool Calling, and then their slot further afield for Norway's Fosnavag Rock Festival. Visit the band's soundcloud and youtube pages to listen to their EP, which can be purchased online. Keep up to date with all the band's news via their Facebook page. Tickets for Liverpool Calling can be bought from skiddle.com.
https://soundcloud.com/the-mono-lps
https://www.facebook.com/themonolps
Tilly Martin