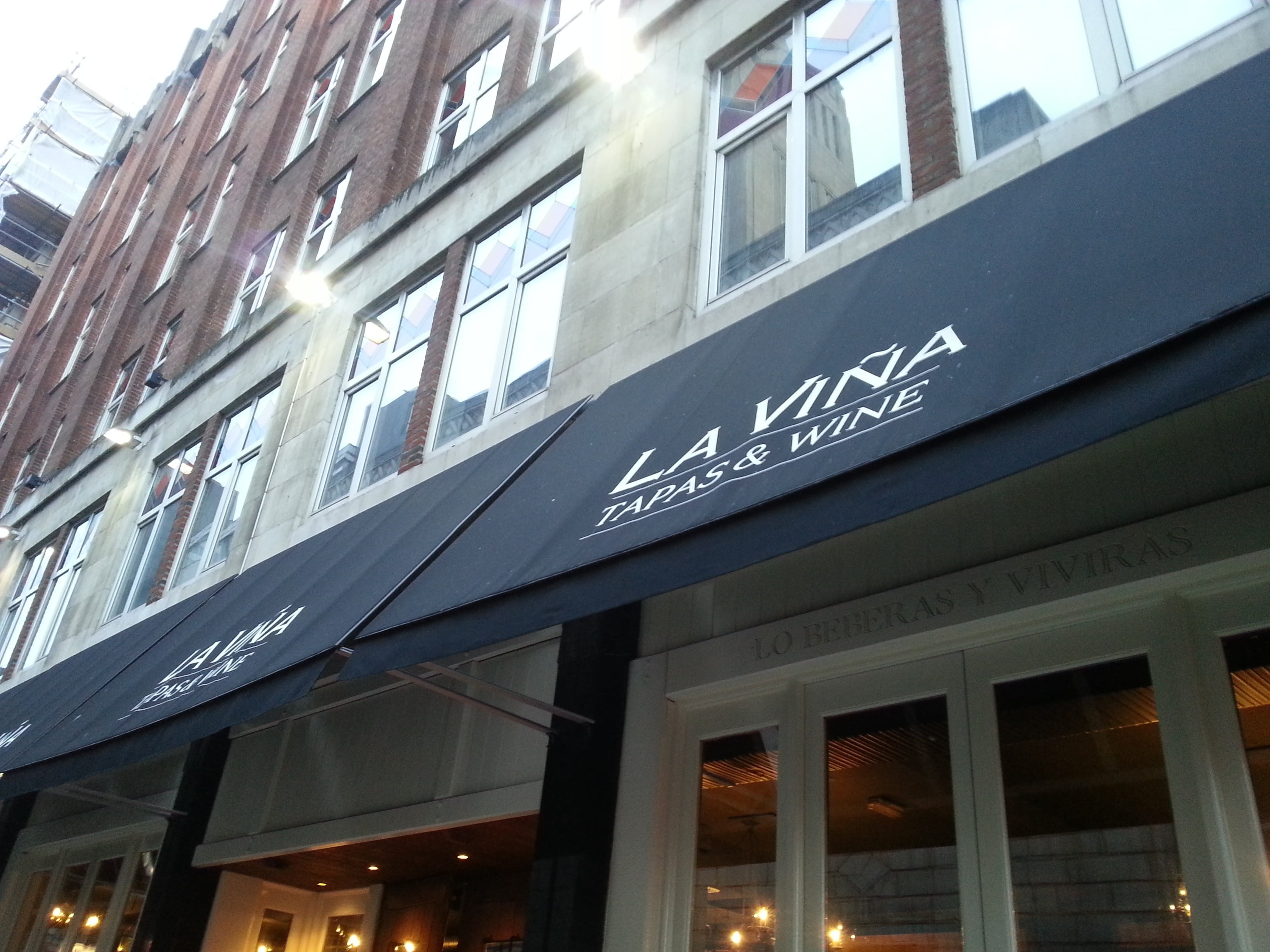 If you're looking for a vibrant and colourful restaurant to celebrate any occasion with amigos, then you could do a lot worse (and travel much further) than La Vina.
Located at the heart of the city on North John Street, surrounded by Liverpool's more high-end bars and restaurants, La Vina is a warm Spanish venue with bags of authenticity.
Due to the on-going resurrection of the Royal Insurance Building on the corner of North John Street and Dale Street, La Vina cannot rely on an influx of foot-fall so the fact that the place was bustling with life on the first Saturday of the New Year is testament to its reputation.
That is, its reputation for quality Spanish cuisine. We were a party of 11 and were seated fairly quickly as the place began to reach full volume.
I've only twice eaten at a Spanish/tapas style restaurant before, and with similar size parties, so I must admit a certain amount of density in my awareness for Spanish cuisine. It's not so much the eating which is a problem; not a problem at all in fact. But the ordering and service regarding a party of such size can be a little chaotic.
We started by ordering a jug of sangria which was initially meant to serve three but went down a treat between just two of us. The particular variation on this occasion was of the strawberry kind and it was refreshing enough to warrant a second jug later in the meal.
The ease at which we ordered our drinks didn't quite transpire to our meal order, which many of us felt to be chaotic and 'messy'.There is a certain degree of understanding which must be considered for waiting staff of a full to brim city centre tapas place, especially when serving large parties. And having worked under similar circumstances myself, I was fully sympathetic.
My own order took some time to come out, at least 10 minutes after everyone else's had been laid down but when it came it was worth the wait.
Those of us who ordered the chorizo a la sidra ('Dulce'sausage dressed with sautéed garlic and reduced in cider) agreed it was full of intense flavour while the slow cooked pork cheeks (in a pedro ximinez jus) were another popular choice.
Patatas bravas- the side I imagine to accompany most English visits to Spanish restaurants, as chips accompany steak- was littered throughout the table and was very much so a delicious accompaniment. Another of our party commented on her own success at ordering the pollo con salsa, a pan-fried chicken breast draped with chestnut, porcini and mushrooms in a sherry and cream sauce.
There was a mix up with a dish that was brought out that wasn't ordered in the first place, but that and the disjointed service for our mains didn't detract from the quality and range of food on offer. Main dishes average from £5-7 each and the majority ordered three for themselves which proved just enough to ensure we were full.
I'll have to put my own tapas ignorance to one side (I may have taken some time deliberating over my order, due in part to the vast array of dishes available and my own relative inexperience with tapas) and say that La Vina, as far as the food is concerned, is one of the better restaurants in the city and anyone wishing to celebrate a birthday, anniversary or family get-together will enjoy the Spanish-style bustle of La Vina on a Saturday night.
La Vina, 11-15 North John Street, Liverpool, L2 5QY, 0151 255 1401
By Joe Carroll