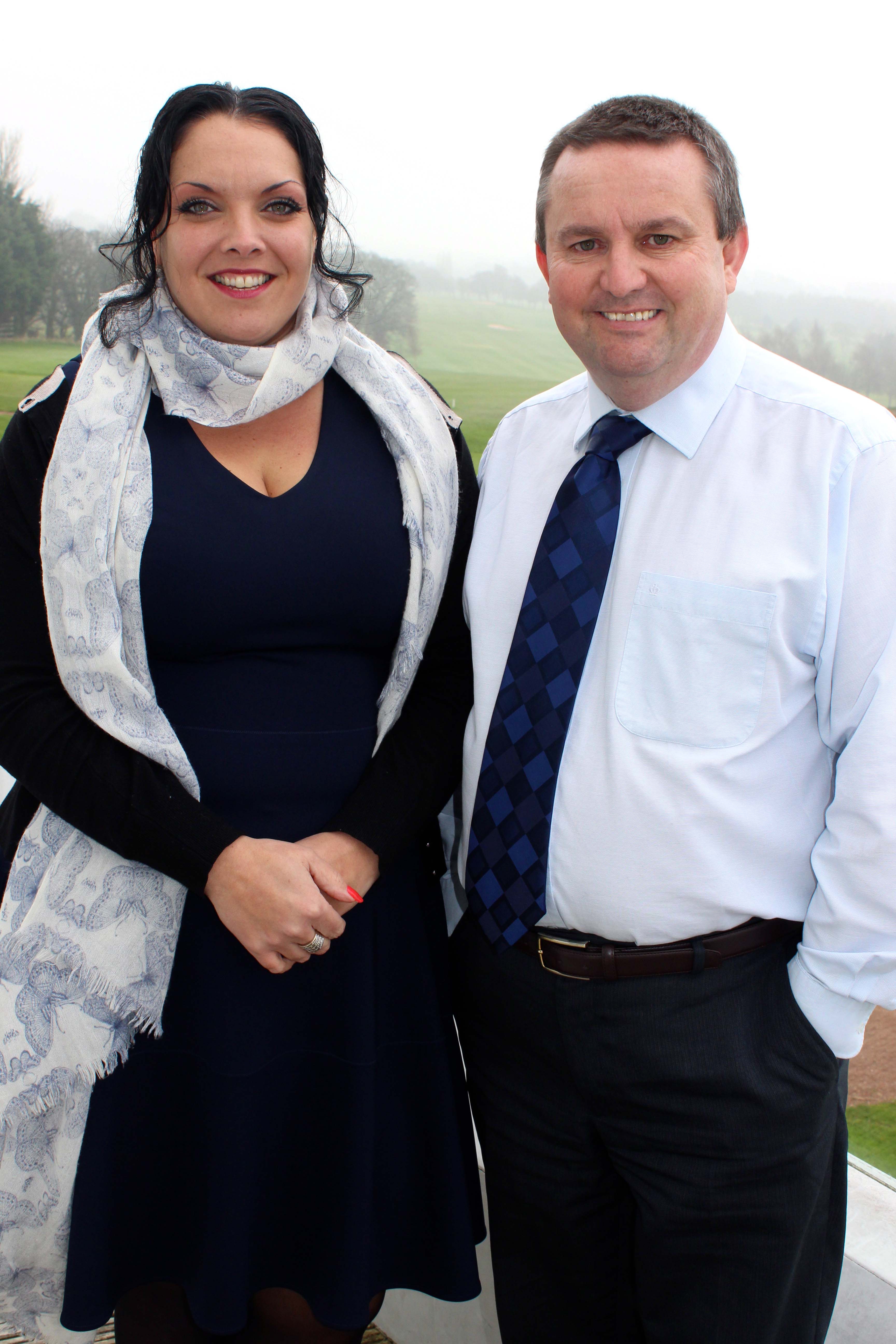 Carringtons Catering will be feeding thousands of people this December at the city's iconic St George's Hall making it one of their busiest months of 2014.
Having recently impressed more than 400 NHS staff and associates during a gala dinner for the Foundation Trust Network, the Roby Mill based firm, led by Directors Helen and Darren Wynn, is preparing for more glittering events.
On December 2, more than 500 corporates and public figures will descend on the historic Liverpool landmark to raise vital funds to support young people in the workforce. Throughout the evening, guests will enjoy a luxury three-course meal courtesy of Master Chef of Great Britain Darren and his team.
Additionally, those taking part in the charity auction will also be in with a chance of winning an exclusive Dine at Home experience for 10 people.
Helen said: "Throughout the next month, our events calendar is jam-packed. It gives us great pleasure to have teamed up with St George's Hall and cater for such large and varied clientele – which range from business men and women, NHS workers, as well as local celebrities and sports personalities. By catering for a diverse group, we are able to showcase what we have to offer on a wide scale and provoke further interest.
"As the events are black tie, we aim to compliment the theme through our fine food and hospitality, in the hopes of going above and beyond to exceed guests' expectations."
To add to the sheer scale of diners, Carringtons will also provide a Strictly Come Dancing themed Christmas event during the Liverpool Women's Hospital staff soiree. On December 12, whilst donning ballroom-inspired attire, attendees will be treated to a selection of appropriately named creative culinary wonders.
Darren added: "At Carringtons we like to think outside the box and have a bit of fun with our foodie creations. It's great to have been selected to cater for the Women's Hospital staff party and base our dishes around the Strictly theme.
"Having catered for an assortment of events at St George's Hall in the past, it's hoped that the longevity of our working relationship will remain constant."
For more information about Carringtons Catering visit www.carringtons-catering.co.uk or call 01695 632 227.